Emily Cullen, the new Programme Director of the Cúirt International Festival of Literature (which runs from 23-29 April) writes for Culture about this year's programme and the joys of the literary life.
I first started to attend Cúirt while an undergrad student of English and Irish at NUI Galway. I felt eminently fortunate to be at university in a city with access to an annual event that brought the cream of Irish and international authors, such as Seamus Heaney, Margaret Atwood and Allen Ginsberg, to ourvery doorstep.
Over the years, I kept the programmes, organising them, perhaps a little nerdily, on my bookshelves; sometimes referring to them as a loose guideto what I might read next. Things got exciting when, as the inaugural Arts Officer of NUI Galway, I was asked to introduce some writers who were appearing on stage at Cúirt. Still, the mere idea of directing the programme one day was an elusive abstraction I wouldn't have entertained back then. Now, however, after spending much of my life immersed in arts management, creative writing and academia, it's perhaps not so improbable that I would find myself here, on the cusp of my first Cúirt Festival as Director, feeling fortunate, grateful and excited.
Via RTÉ Archives - Cúirt 2012 on RTÉ News:
We need your consent to load this YouTube contentWe use YouTube to manage extra content that can set cookies on your device and collect data about your activity. Please review their details and accept them to load the content.Manage Preferences
As a veteran attendee of the Festival, I've a keen sense of all the vital elements it's important to retain; the alchemy that happens when you enter a dark auditorium and listen to writers reading their own work, laying emphasis on particular phrases, with the intimacy only the author of those words could possess. During Cúirt readings, you can choose to sink back in your seat in a hushed theatre, close your eyes and let the images wash over you, or you might listen with full critical attention and, perhaps partake in conversations with the authorat the end. Arguably, in our era of the digital sound bite, the space of the literary reading in a live setting takes on an extra special aura with its interplay of the anticipatory and the unknown. The potential to get your book signed afterwardsalso adds to the magic,affording an intimacy, even if brief, with the author. With the vibrant Galway streets as a backdrop to Cúirt you have another layer of enchantment; I still recall the thrill of seeing J.M. Coetzee sauntering down Eglinton Street during the festival week one year.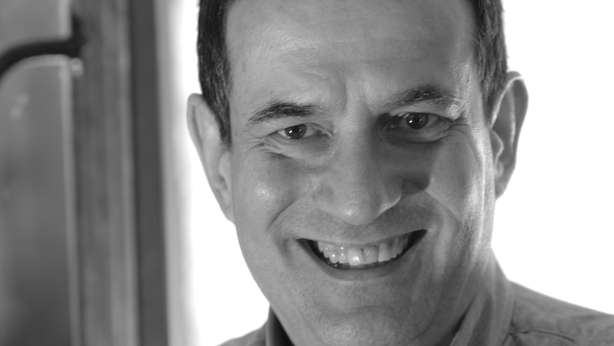 While remaining anchored in local and national literary culture, Cúirt has always been an outward-looking festival and this is important to me. I believe the programme should continue to traverse boldly across great writing, accessing a diversity of voices and cultures, and opening up new ways of seeing the world through literature.
One aspect of the programme I hope to develop over the coming years is the world literature strand, beyond our Anglophone traditions. With various countries continuing to crackdown on freedom of speech it is all the more important that literary festivals are vehicles for democratic discussion.I am especially delighted that Eduard Marquez will be speaking at the festival this year. As an advocate for Catalan independence, his reading will make for a compelling and timely event. Also, Mexican writer, Juan Pablo Villalobos, whose work has been translated into fifteen languages and who has written a wry piece about Trump's proposed wall, will be equally engaging and provoking.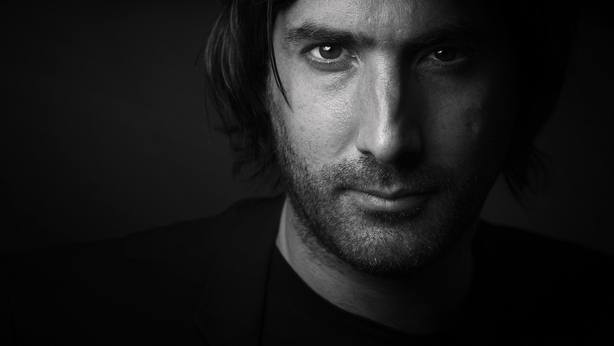 While international engagement is imperative to Cúirt, travelling to literary festivals overseas has made me acutely aware of the abundance of literary talent we have on this small island of ours - writing which Cúirt will continue to showcase and celebrate. This year, we have acclaimed young novelist Paul Lynch reading alongside our Laureate for Irish Fiction, Sebastian Barry, and plenty of new Irish talents, such as Sally Rooney, Danny Denton, June Caldwell, Andrew Meehan, Marcus Mac Chonghail, Liz Quirke and Annemarie Ní Churreáin.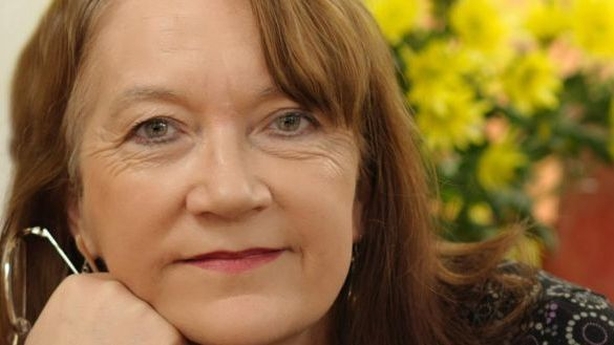 In addition to the mainstay of great poetry and novels, Cúirt is taking the temperature of the short story in its many contemporary guises in an event featuring Eilís Ní Dhuibhne, Joanna Walsh, Ger Reidy and Seán O'Reilly. We're also exploring creative non-fiction in greater depth this year in a special event entitled Adventures in Ideas: the Essay Now, featuring three fine writers: Brian Dillon, Susan Tomaselli and Kevin Breathnach. Galway's unique bilingual status is highlighted in the Festival's strong commitment to Irish-language literature. An Focal: Cuisle will celebrate the written and spoken word in poetry, music and song with three of the finest contemporary Irish-language artists: Marcus MacConghail, Ailbhe Ní Ghearbhuigh and Simon Ó Faoláin. Cúirt Cois Fharraige features local Gaeltacht writers such as Áine Durkin and Dara Ó Conaola. We're also looking forward to welcoming author of Motherfoclóir: Dispatches From A Not-So Dead Language, Darach Ó Séaghdha who will discuss the work of Flann O'Brien with Siún Ní Dhuinn in a live recording for his Motherfoclóir podcast. Our ever-popular spoken word platform will feature special guest poet, Felispeaks a young Nigerian-Irish artist who is fast becoming one of the most in demand poets in Ireland.
As always, the essence of Cúirt is timeless and can't be distilled down to one or two things. It's a composite that promotes the life of the imagination, meaningful engagement with literature and ideas, cultural adventures, social encounters with writers and other readers, and – ultimately - joy.
The 33rd Cúirt International Festival of Literature takes place in Galway from 23 - 29 April with a programme of over 70 eclectic events to choose from - find out more here.