Shane Connaughton's latest tale, Married Quarters - just out in paperback - is set in the 1950s and unfolds in the fictional border town of Butlershill, in County Cavan.
Danny, the narrator, lives with his parents in the Garda station where his father is the local sergeant - terrain familiar to Connaughton fans from his acclaimed novel, A Border Station. 
Home from college, Danny sits quietly in corners listening to everything and hearing probably more than he should. Each chapter tells a different story about a different guard, but also builds on our knowledge of the town and its various characters.
The small room was thick with dark blue uniforms. Bull's wool the men called the material. Silver buttons. Black boots. Caps. Batons holstered in shiny black leather cylinders. Handcuffs hanging from coat hooks, the keys dangling on thick green ribbon. Dusty files on shelves. Shiny whistles on silver chains. Ink. Nibbed pens. Blotting paper. The big map of the district on the wall and beside it a rainfall chart. The men having broken their "at ease" positions, gathered into the middle of the room. His father seemed lost. Like a man with a herd of cattle he could no longer control.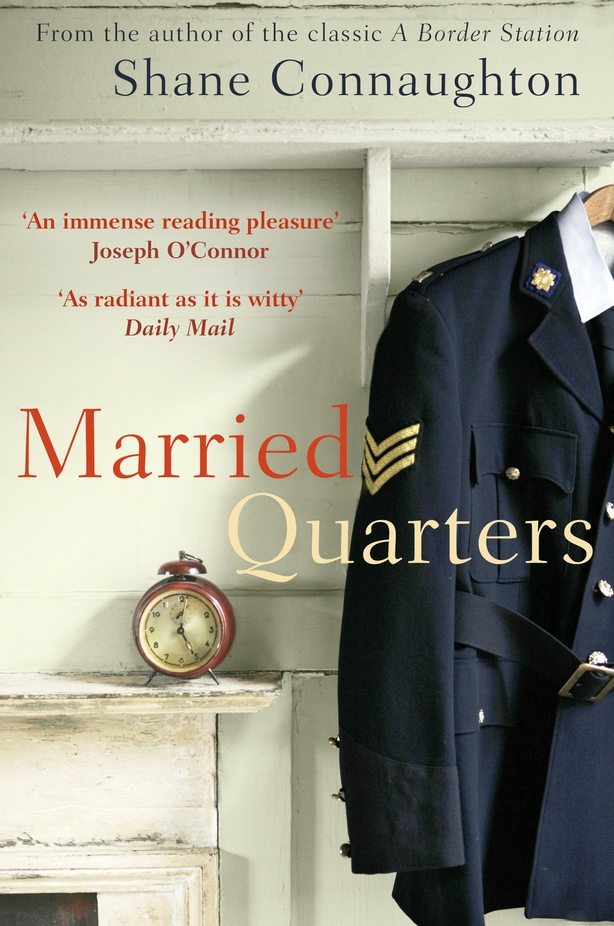 None of the guards are particularly happy with their lot, stuck on the border, with smuggling rife and the hangover from the Civil War still in evidence. For some it ends more tragically than others.
The atmosphere of repression, so prevalent in the work of the late John McGahern, is in evidence here too, though as we near the end of the story, Danny surmises: 'Nothing happens in the world that hasn't already happened in Butlershill.' He has matured, he attends a Protestant funeral, he falls in love with a girl who is off to become a nun. As the story concludes, the station is being closed, the parents are on the move and Danny finally makes a decision about his future. 
The language employed in Married Quarters is less coarse,perhaps, than you might normally find in Irish fiction with a contemporary setting. However, some of the sentiments are all too familiar. As the narrator's mother points out: 'Divine Jesus, this country's obsessed with sex. One half trying to do it, the other half trying to stop them.'