Via TradConnect: Galway based Salsa-Trad band, Baile An Salsa, have just released their new album, Ériu, with a number of launch gigs across Ireland.
For this album, the band have teamed up with five-time Grammy Award winning producer, Walter Flores, and six-time Grammy winning mastering engineer Felipe Tichaeur, to bring out this hot, unique fusion of Latin styles, Irish trad... and a bit of funk.
The band are made up from an international mix of world-class musicians, to deliver a distinctive blend of Latin rhythms and traditional Irish Music - a fusion they call 'Salsa-Trad'. Recorded at the famous Grouse Lodge, Ériu is a multicultural collaboration featuring musicians and technicians from South, Central and North America and Europe. It's Baile An Salsa's second full length CD, following the acclaimed 2014 release of Tribu.
The ensemble seamlessly blend world music influences - Latin America, Africa, Europe and North America are all in the mix - to create a contemporary twist of traditional tunes with original compositions. Vocals in English, Spanish and Irish meld with a vibrant combination of instruments, creating a full, rich sound.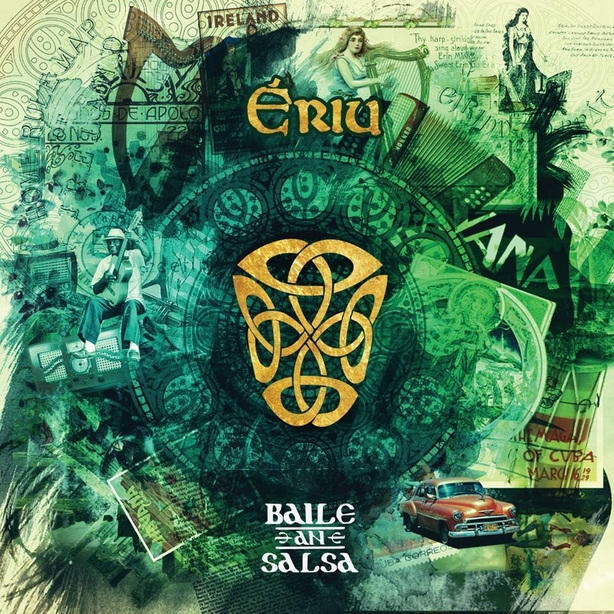 A standout from the album is The Dancing Bodhrán, composed by Brian Ferguson with lyrics and vocal melody from Andrés Martorell - the traditional tunes included in the track are Fred Finn's, Tommy People's and Seán Se Cheo.
The band's positive message of diversity and unity contributes to their growing appeal; they have already made quite a name for themselves on the west coast and at concerts and festivals in Ireland and the US. Find out more about Baile An Salsa here.
For all the latest traditional news, visit www.tradconnect.com