Next year marks Motown's 60th anniversary and you can bet the branding and marketing will be only fierce to mark 60 years since Berry Gordy set up his label in downtown Detroit. The label which Gordy kicked off with a release from Marv Johnson was called Tamla. It became Motown a year later and Gordy was on his way to producing the Sound of Young America.
Decades on from when Motown was producing the hits and turning the world onto acts like Smokey Robinson, Jackie Wilson, The Supremes, Stevie Wonder, Marvin Gaye and hundreds more, the sound still resonates - and thrills - today.
We hear a Motown classic like Martha and the Vandellas' Dancing In the Street and we want to move.
We listen to Marvin Gaye's What's Going On and we hear a template for a socially conscious soul masterpiece which people still refer to today.
We hear anything by Stevie Wonder and we go "Wow".
While those soul and pop classics electrified America, Motown changed America in other ways too. Arriving at the height of the civil rights movement, Motown was a black-owned, black-centered, proudly black business. It gave black America a new sign of the times, an indication that things could and would and were different.
Listen - Jim Carroll talks Motown Records on RTÉ Arena:

So who was Gordy, the man who started this empire in the first place? A former boxer and automobile worker, Gordy was a songwriter who was writing tracks for local Detroit acts like Jackie Wilson and The Matadors. He did not feel he made as much money as he deserved from these singles and copped that the more lucrative end of the business was in producing records and owning the publishing.
Urged on by his buddy Smokey Robinson (who later named his daughter Tamla and son Berry in his friend's honour), Gordy decided to establish his own label. The two had become friends years earlier and Robinson, who was the lead singer of a band called The Miracles, produced, wrote, and sang several of Motown's most memorable songs, including the label's first smash hit, Shop Around in 1960. A year later, Please Mr. Postman by The Marvelettes was the label's first number one song. It would not be its last.
As the 1960s went by, Motown had hit after hit after hit. Acts like Martha and the Vandellas, Smokey Robinson and the Miracles, The Temptations, The Four Tops, Diana Ross and the Supremes, Gladys Knight and the Pips, The Jackson 5, Stevie Wonder and Marvin Gaye put the Motown Sound on the map.
The Motown Sound? Dude, you know this like you know the freckles on the back of your hand. Sublime melodies, brash brass, a host of tambourines and hand clapping, wonderful vocals, exquisite backing vocals, basslines which drove the song on with power and panache and drumbeats which got you up on your feet and moving. It was a sound which worked time and time again, like one of those cars which came off the assembly line in another part of the Motor City.
In many ways, this was Gordy's genius: a music factory mimicing the car factories where he'd once toiled. You start with something you know which works (pop songs with soul sass) and then you repeat the process over and over again to create a whole bunch of hits.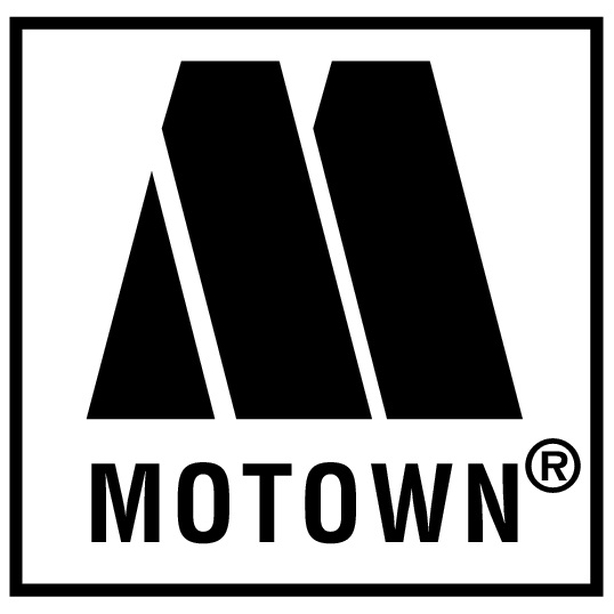 You set songwriters like the ever-loyal Robinson, Eddie Holland, Lamont Dozier and Brian Holland to work. You bring in talented stars like Stevie Wonder, Diana Ross and Marvin Gaye, to name just three of the Motown marvels.
You've the super-talented session musicians The Funk Brothers who played on more hit songs than anyone in history. You've the folks in the background taking care of business, including etiquette instructor Maxine Powell whose job was to teach acts how to perform and act on – and off - stage. Nothing was left to chance when it came to creating performers "fit for kings and queens".
When you walk through the Hitsville USA offices and studios at 2648 Grand Boulevard in Detroit these days, the sense of history is everywhere. After all, here's where it all happened. Here's where Motown produced a catalogue of songs that cannot be matched: You've Really Got a Hold On Me, Heat Wave, Dancing in the Street, Tracks of My Tears, Where Did Our Love Go, My Guy, My Girl, Baby Love, Reach Out, I'll Be There, I Can't Help Myself, Get Ready, Stop! In the Name of Love, The Way You Do the Things You Do and so on and on and on. They were simple love songs that told simple stories, often in joyously happy or heartbreakingly sad ways. From Detroit to America to the world.
But things never stay the same forver. Motown inevitably changed and the script flipped around the time of the 1967 Detroit riots which brought so much strife to that great city. Gordy began to have notions about being involved in movies and TV so started to look west to Los Angeles. Dissatisfied with the level of money they were getting, Holland-Dozier-Holland split from Motown. While the Jackson 5 was on the rise, most of the Motown acts of the early 1960s were on the downwards curve.
Yet Motown still had some flourishes to produce. In 1971, they released what was their greatest artistic statement and an album, which for my money, is the greatest of all.
Marvin Gaye's What's Going On is a peerless, magnificent, earth-moving affair. While the album has long inspired many soul brothers to emulate its sound and span, few have come close to matching its emotional pitch and fervour, let alone the way each track resonates with a passion rarely experienced in soul music. The title track and closing track, Inner City Blues, are where soul music begins to take on moods and tones rarely experienced to that point, gently turning from highs to lows within the confines of one urban groove.
Gaye wasn't the only former suited-and-booted Motown kid growing up quick. Stevie Wonder's run of albums during the the 1970s is pretty much unrivaled: between 1972 and 1976, he released Music Of My Mind, Talking Book, Innervisions, Fulfillingness' First Finale and Songs in the Key of Life. Five albums to take to the bank - now that's what we call music.
It was arguably the last great burst of Motown creativity. Gordy was distracted by Hollywood business and released two films starring Diana Ross, Mahogany and the Billie Holiday biopic Lady Sings the Blues. The 1980s brought Rick James, Boyz II Men and Lionel Richie to the label - no match really for what had gone before.
By 1988, Gordy had had enough and he sold the company to MCA. The company then changed owners like a secondhand Ford via various corporate sales and takeovers. As far as we can make out, it's now a subsidary of Capitol Records and acts like Erykah Badu, Forever the Sickest Kids and Melanie Fiona have called Motown home in the interim.
However, let's leave all this corporate flim-flam for another day and remember the good times and the great tunes. A time when Detroit was the pop music capital of the world and a little studio was producing the tunes which kept the universe humming. We'll never see its likes again but at least, we still have the music.