Lisa McInerney's impatiently-awaited sequel to The Glorious Heresies, now in paperback, knocks you down, drags you in and leaves you demanding more, says Céire Duggan.
This, like so many of Ryan Cusack's f**k-ups, begins with ecstasy. 20 year-old Ryan, a hardshaw from Cork, is is once again the protagonist in this second novel in a proposed trilogy. Again we delve into a seedy drug-fuelled space, a car-crash world we possibly don't want to know about, but one so exhilarating, so salacious that we can't quite look away either.
For Ryan, like many others, dual heritage and bilingualism (Italian mother, Irish dad) has presented career opportunity. However, Ryan's line of work proves to be riskier and a hell of a lot more stressful than your average customer service role - he's a conduit for the establishment of a new Cork-Italy drug route, overseen by a paranoid and sociopathic boss. Outside of business hours, he's rapidly losing hold of the one thing that feels good and safe – a long-term relationship with his beloved Karine. As Ryan fights to find a way out of the hell-hole he's created, further complications, by way of new lovers and old foes, appear out of the shadows.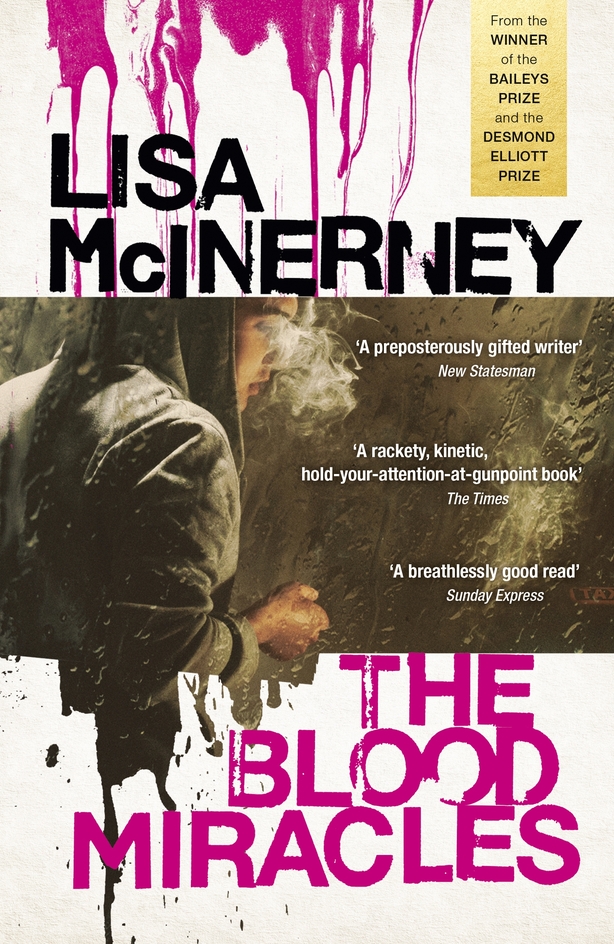 Fans of Love/Hate, at a loss since the series ended, may well find something here to fill the void.
That The Blood Miracles is a loose continuation of a story already begun is somewhat apparent; the scene-setting and synopsis make for a slightly slower start. However, when the pace picks up, about 100 pages in, it does so with ferocity and this book becomes utterly unputdownable.
As a stand-alone read, The Blood Miracles works well but I suspect that all three books in sequence would be all the more satisfying. McInerney is fastidious in laying out the complex alliances and transactions which are integral to the plot. As plans start to unravel, double and triple-crossing antics demand that you stay alert and the twists come thick and fast.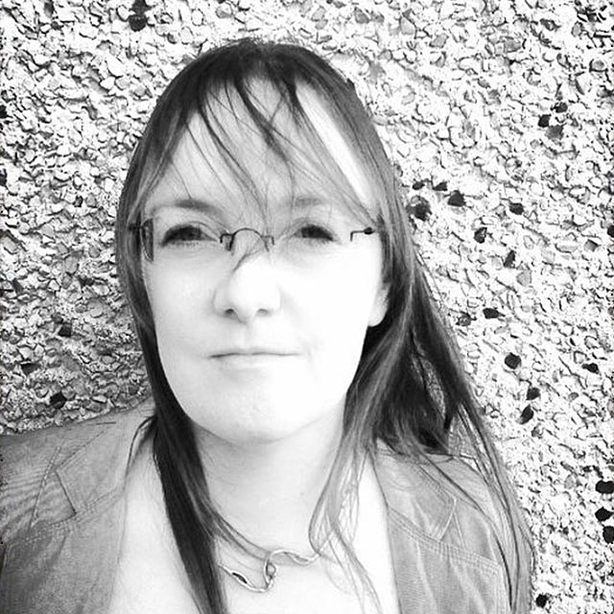 McInerney is a master of language and characterisation, and Ryan is fantastically written. He is, undeniably, a dangerous criminal, a menace to society. Yet he is so much more. He is sensitive. He is troubled. He is almost poetic. At times, you'll find yourself reading with your head in your hands, exasperated at his terrible decisions, yet they never seem fully unforgiveable. McInerney works hard to keep redemption at the core of Ryan's story. Plans are already in place for a TV adaptation and it's not hard to imagine this story translated for television; the series boasts a strong cast of complex characters and barrel loads of energy which could work well on screen. Fans of Love/Hate, at a loss since the series ended, may well find something here to fill the void.
The Blood Miracles, which begins as a slow trickle, soon gushes forth as an unstaunched flow of manic energy and raw emotion. It is an exhilarating rush of blood to the head that slams quickly closed and leaves you spent but utterly hooked. After a trip like that, I can't wait to get my hands on the final instalment of McInerney's glorious, unholy trinity.
We need your consent to load this YouTube contentWe use YouTube to manage extra content that can set cookies on your device and collect data about your activity. Please review their details and accept them to load the content.Manage Preferences
---
The Blood Miracles - read an extract:
Like all twenty-year-olds, Ryan Cusack is trying to get his head around who he is.
This is not a good time for his boss to exploit his dual heritage by opening a new black market route from Italy to Ireland. It is certainly not a good time for his adored girlfriend to decide he's irreparably corrupted. And he really wishes he hadn't accidentally caught the eye of an ornery grandmother who fancies herself his saviour. There may be a way clear of the chaos in the business proposals of music promoter Colm and in the attention of the charming, impulsive Natalie. But now that his boss's ambitions have rattled the city, Ryan is about to find out what he's made of, and it might be that chaos is in his blood.
Sometimes Ryan wants to remind Cork City that it can't hide its nature from him. He wants to stand on Patrick's Bridge and roar at both north and south banks Don't think I don't have the bones of you!
This city, like all cities, hates its natives. It would rather be in a constant state of replenishment than own up to what it has warped. Ryan sees it well enough: the tribes in town, hipster baristas and skinny suits and the tides of students pushing the
rest of them back up the hills. Ryan gets it: who'd want the likes of him who sullies all he sells to, except those who need to buy? But the men who sleep on the street are alcoholics, the girls who stop you and ask for money are alcoholics; that's Cork's damage, Ryan thinks, he didn't do that. People lose their jobs, people can't pay their rent; he didn't do that either. And still when his compatriots see the veneer of the city crack they peer through only to identify him as the culprit. He is too blatantly urban, his accent's too strong, his gatch is too arrogant.
But this girl Natalie is from another Cork, a glossy, artsy, vibrant Cork and she skips down its streets.
He follows her because she tells him to and she asks him, huskily, why he's so sad. He tells her his girlfriend's had it up to here with his shit and she says Fuuccck so he looks at her with his mouth open, hoping in a wild and dangerous way that she'll clutch his hand. They get a paper cup of coffee in one of the late night
Centras and sit in the sharp air by the river at the end of the Parade. Ryan gets the feeling that one day someone will ask him, 'What did you talk about?' and he'll barely remember. You talk enough and soon enough none of it matters; it's all just words, pauses, silence-and-sound. Especially if you've had a dab and you'd tell her anything to stop her leaving. Not that he's lying to her: Catalyst, Colm, Karine, the failing heart in a half-finished tune. Not the full truth, either. He might be locked but he's not crazy.
She turns towards him on the bench and plays with her hair. She gathers it behind her head, leaves it go to swing loose, gathers it again. She's a landscape expertly composed, an hourglass accentuated by a high neckline and a pinched waist. She conducts an interview. The right words in the right places, the right tone to bowl him over.
She asks how long he's been with Karine and he tells her next March would make it six years.
'Wow,' she goes. 'That's forever.'
He thinks of eternities as the air crystallises and the pubs start to close. Far behind them, at the other end of the Parade, his ceremonial sometime-buddies may well be spilling onto the paths, shrugging coats onto their shoulders, deciding on afterparties. He thinks of Karine among them and on her sharply perfect face he sets an underbite of sullen fury.
What's left of his coffee is at the temperature of saliva. He squashes the paper cup.
In danger of sobriety and with no shortage of words left to tell each other, Natalie picks a late bar and they go there, still at fingertips' length. The place is made up like a burlesque house. The smell of old velvet, polish and hops. The lights down low. He buys her a brandy. She checks her phone and laughs that her friends have gone home without her. He texts Colm and asks him what's happening. Parties, he's thinking. Chaos to hide and feed the hunger. And she smiles at him. She moves closer and she smiles at him.
They stand by a wall decked with mahogany picture frames holding photos of cellists and brooding guitarists and busty singers with their heads thrown back. She leans in to his ear.
'You seem a lot happier.'
'Was I that miserable-looking?'
'A beautiful tragedy,' she says. 'Lost on a footpath.'
He buys her another brandy.
Whiskey-drenched laments about his girlfriend and stop-start assertions about running club nights taper o= . She comes with him to Colm's party. As ould dolls dance and Colm rakes out lines on the surface of his iPad, they talk about music. She goes on about Nina Simone and asks if he thinks EDM is the new classical. She doesn't believe him when he tells her he plays piano. She sits forward on the thin leather of Colm's landlord's couch and examines his hands.
'They're far too nice to be musician's hands.'
There's that term again – musician's hands – but he's too fucked to focus on it.
'What were you expecting? Claws?'
'I don't know. Maybe. All knuckles and veins.'
He traces his middle finger down the length of her palm.
Colm drops carefully to his haunches in front of them, presenting
the iPad. 'Ladies first,' he says, and Natalie takes the offering. It's a forthright action that bypasses the usual dance – D'you do drugs? Are you OK with this? – and Ryan is glad for it. He settles into his own line and wonders if she feels the same relief.
An hour after that he stands with her in the wan light of the apartment complex hallway and takes her hands. She tilts her head back. 'Are you going to kiss me?' she whispers.
'Yeah. Are you going to come home with me?'
'Yeah.'