A new documentary which explores some of the key portraits hanging in Leinster House, will be broadcast on Oireachtas TV on Monday February 26th. Watch a preview of House Of Art above...
In House Of Art, acclaimed Irish Artist and President of the RHA Mick O'Dea takes viewers on a journey through the halls of the nation's seat of parliament to view these rarely seen artworks, while sharing intimate insights from his own studio, as he completes a commission of President Michael D. Higgins.
Watch a preview of House Of Art:
Three centuries of Ireland's history and a century of Ireland's art history are told through the artworks that hang on the walls of Leinster House. The hour-long documentary features a host of works from the National Collection, among them portraits of Eamon De Valera, Austin Stack, Michael Collins, Sean Lemass, Jack Lynch, Charles J. Haughey, Garret FitzGerald and Bertie Ahern.
Listen - Mick O'Dea talks House Of Art on Arena:
Ciaran MacGonigal, son of artist Maurice MacGonigal, shares stories of his father Maurice's paintings in the collection, from the poignant research of medical records for a posthumous painting of Austin Stack, to candid reminisces of sittings with Sean Lemass, and how his father would praise 'some of the great chieftains of the world as it existed', to rile his friend and Taoiseach.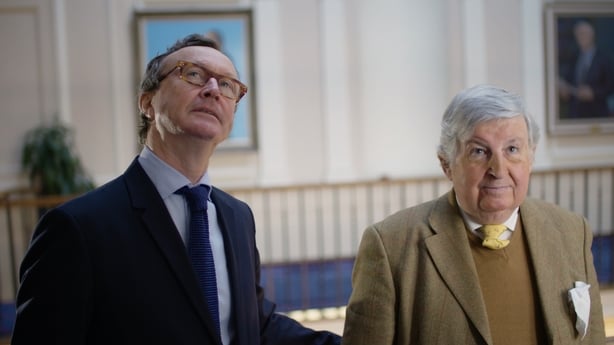 Many of Ireland's great artists are represented in the collection, including William Orpen, Leo Whelan, Maurice MacGonigal, Sean O'Sullivan, John Kelly, Edward McGuire and Carey Clark.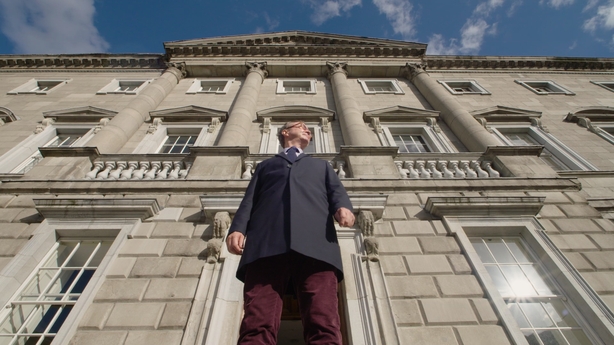 Síghle Bhreathnach Lynch, former Curator of Irish Art at the National Gallery of Ireland, speaks about portraiture and our national identity: "The state is an abstract idea. You have the territory, but it needs more than that. For communities to have an allegiance between each other, you have to have a tangible sense of what the state is all about and therefore you have the use of art, literature and music…to create that tangibility, and so it gives a sense of ourselves, beyond a political or a religious identity."
House Of Art, Oireachtas TV, Monday February 26th at 8pm. Oireachtas TV is available on the following channels: Saorview 22/Virgin Media 207/Sky Channel 574/eir Vision 504 /Vodafone 201 - alternately, watch a live stream here.