Eileen Dunne welcomes The Break, set in Canada in the wake of a savage sexual assault on 13-year-old Emily on a snowy winter's night.
I love a book that takes me to a new place, a world I know nothing about - and so it is with The Break by the Canadian writer Katherena Vermette (not to be confused with The Break by Marian Keyes). The Break of the title is an isolated strip of land at the edge of a town in Winnipeg, Manitoba, home to the Métis and First Nations people. In Canada, a Métis is a person of `mixed race, especially one having white and American Indian parentage'. This is a tough, dark world, and The Break of the title may also refer to the broken homes, broken lives and broken relationships within the story.
13-year-old Emily is the victim of a savage sexual assault on The Break one snowy winter's night. Stella, a young mother, witnesses the attack, but unsure what she is seeing and afraid to leave her young children, she dials 911. By the time the police get there, everyone has disappeared and she feels they doubt her story.
The fall-out from this attack and its investigation form the narrative of the story. The assault is all the more savage when we realise who the perpetrator is. Yet, having said that, it is not unusual in this community - most of these characters have known violence and tragedy in their lives, and we are left with the feeling that it will continue into the next generation.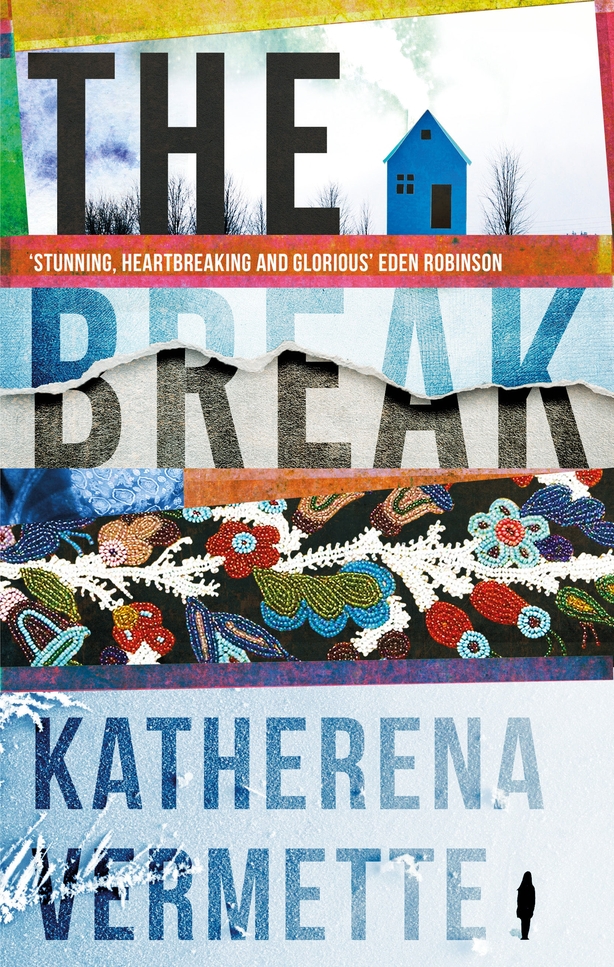 It's a dark book, hard to read at times, but ultimately rewarding as the characters come to terms with what has happened (and there are a lot of characters pitching in.) Vermette provides a family tree at the beginning of the book, and I found myself referring back to it several times to establish the relationship between the different players. The use of pet names and nicknames was a bit confusing, until you got to know them all.
Men don't come well out of this story; it's the women who are strong, from the much-revered great-grandmother (Kookom) down, they have been here before and they know they will survive. There's one  notable exception: young police officer Tommy Scott, a Métis himself who is ultimately caught between two worlds.
We need your consent to load this YouTube contentWe use YouTube to manage extra content that can set cookies on your device and collect data about your activity. Please review their details and accept them to load the content.Manage Preferences
This is Katherena Vermette's first novel, and she is already an award-winning poet. At times when I was reading, I thought of the Gloria Gaynor song I will Survive - at others, the line from Josephine Hart's Damage came to mind: "Damaged people are dangerous - they know they can survive". That book stayed with me for a long time, this one will too.