Do you ever listen to a film soundtrack before seeing the film? With my job, I often do. Is this a good or a bad thing? Well that's a discussion for another day.
Generally though, if I listen to a soundtrack ahead of seeing the film, I will see the film within a week or so. Where does that leave me with new musicals? I have been listening to the Broadway cast recording of the phenomenon that is Hamilton since it was released in 2015. I finally saw the musical on stage in London last week. Was it worth the wait? Yes, I loved every minute and yes, it did live up to all the hype.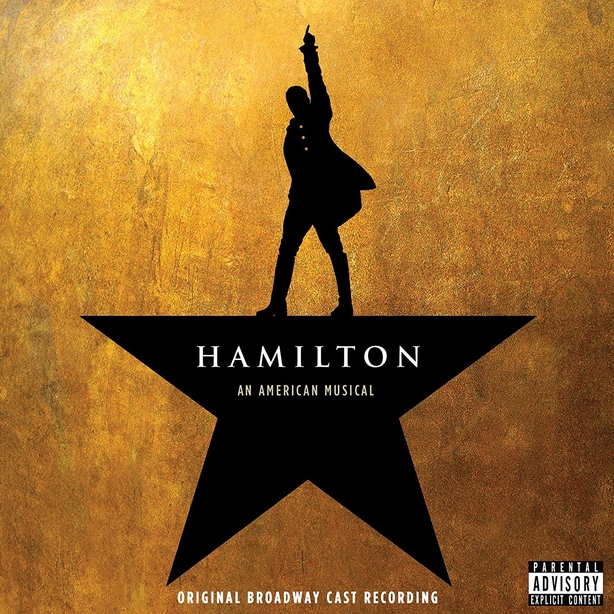 So, I find myself this week listening to the cast recording with a bigger understanding of this extraordinary musical about the life of American founding father Alexander Hamilton, with music, lyrics and book by Lin-Manuel Miranda, who also originally played the title role.
Hamilton is the winner of eleven Tony awards and a Grammy for best musical theatre album, not to mention the 2016 Pulitzer Prize for drama for Miranda's writing.
The show has revolutionized the musical, fusing hip-hop, pop, R&B and the best traditions of musical theatre. There are full on hip-hop rap numbers (the opening number Alexander Hamilton is a brilliant scene setter and My Shot really shows off Miranda's great talent as a lyricist. Take then, The Schuyler Sisters and Helpless, pure Beyoncé/Destiny's child in style. We also get moving ballads like That Would Be Enough and Burn. This week I'm also finding myself replaying the epic wedding toast Satisfied and loving the track Take A Break, with such a great mix of music styles and some gorgeous harmonies from Angelica and Eliza.
If a theatre ticket is not an option, this album is an excellent replacement.
Hear the Hamilton: Original Broadway Cast Recording on Movies and Musicals with Aedín Gormley on RTÉ lyric fm this Saturday 1-4pm or listen back on-line here.