Via TradConnect: Having travelled the world since releasing her acclaimed debut album All the Ways You Wander, including tours in Australia and the US, Bernadette Morris returned to the studio, this time recording an EP of her own original material.
On Where The Heart Is, Morris and her band present a collection of original songs which sit easily within the folk genre, as well as her own fresh take on traditional Irish songs and lilting Gaelic laments.
The range of the tracks reflect the diversity of her co-writers which include The Answer's Cormac Neeson, Donal Scullion, NI Soul Troop, Scottish singer-songwriter Bob McNeill, Country Music star Johnny Brady and Nashville's Allen McKendree Palmer.
Recorded in Amberville studios by Arborist's Ben McAuley, Where The Heart Is showcases a collection of heartfelt songs, drawing on Morris's own life experience. Bernadette has squeezed a lot into the last four years since the release of her debut album, including getting married, touring, buying a home and having her first child - all of which are the inspiration for her new work. Each song reflects a period of time or place in her life, and although very personal to her, they are themes relatable to all.
She has gathered together a group of accomplished musicians on this new release, including guitarist Niall McCrickard, Briste's Emma Robinson on flute and whistles, Rohan Young on bodhrán, Niall Hanna on harmonies and pianist Richard Hill from Arborist. Morris also plays violin on the EP.
Her music has drawn praise from Irish music legend Paul Brady, who said her "sweet pure voice rings clear above the rich and diverse arrangements, on a well-chosen collection of songs, both traditional and contemporary".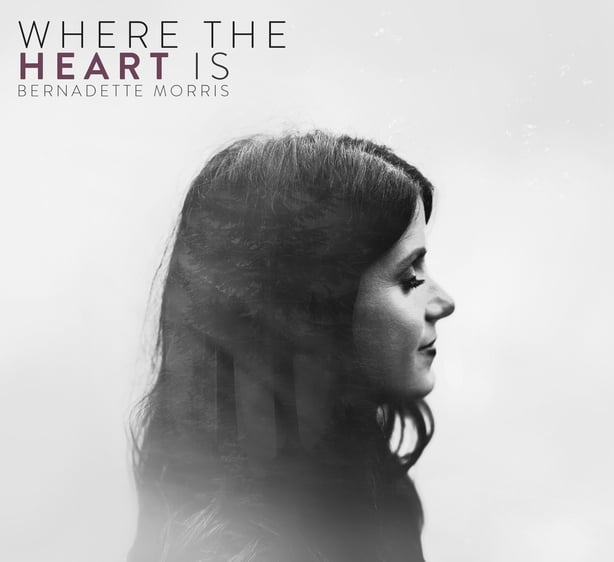 Bernadette Morris plays the Seamus Ennis Centre, Naul on 16th February and the Square Box, Dungannon on 3rd March 2018 - more details here. For all your traditional music news, visit TradConnect.