A new exhibition at the Bernard Shaw, Dublin, showcases work by a choice selection of the best music photographers shooting in Ireland today.
With contributions from Kathrin Baumbach, Colm Kelly, Leah Carroll, Lucy Foster, Kieran Frost and James Murray, What We Did In The Shadows showcases each photographer's unique viewpoint of the live music experience.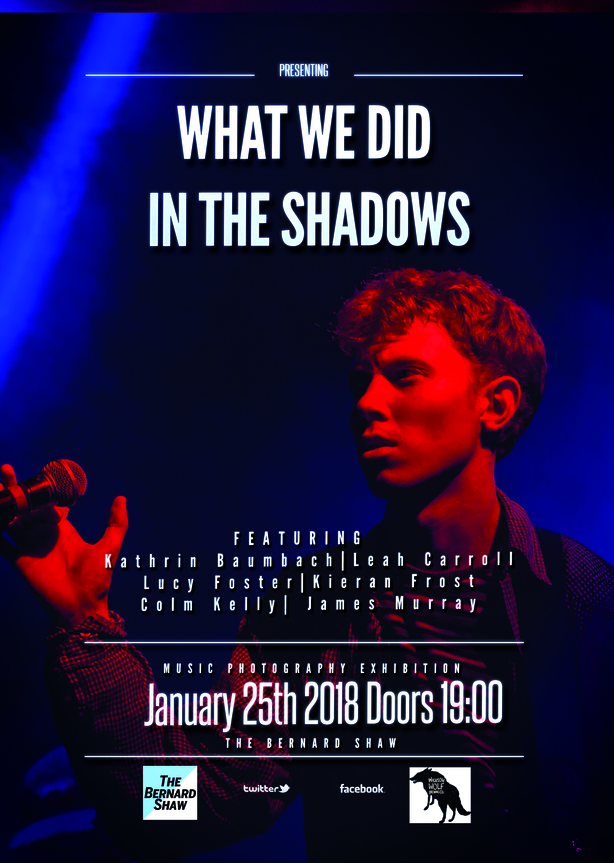 Amongst the many photographs on show, striking images of international acts such as Grace Jones, Stormzy, Ennio Morricone, Alt-J, Green Day, Nick Cave, Depeche Mode, St. Vincent, The Moonlandingz. Henry Rollins, The Darkness, Goldfrapp, The National, Future Islands, Mercury Rev and London Grammar sit alongside such homegrown heroes such as U2, AllTvvins, Girl Band, Sinead O'Connor, Villagers, James Vincent McMorrow, Otherkin and Whipping Boy.
What We Did In The Shadows, 26th of January - February 21st 2018 at The Bernard Shaw, Dublin.