Via TradConnect: If you are looking for some of the best traditional music from 2017, then this release might do the job nicely.
Featuring fiddle, vocals, piano, and accordion, Tadhg Ó Meachair and Joanna Hyde weave through an imaginative and expressive mixture of Irish and American folk musics on their debut album, One For the Foxes.
Award-winning instrumentalists in their own rights, this duo take a unique twist on the traditions from which they come, entwining traditional melodies, their own compositions, and songs from the broader folk canon.
The album was recorded and co-produced by Seán Óg Graham of Beoga, who also performs on the album (guitar, bouzouki), along with Dave Curley (harmony vocals, mandolin), Dermot Sheedy (bodhrán, percussion), Róisín Ní Ghallóglaigh (vocals), and Conor McCreanor (double bass).
Tadhg, from Dublin, is an All-Ireland champion piano player and has been touring the globe with the award-winning Irish group, Goitse. He is renowned for his ability to create dynamic and invigorating arrangements for both traditional and newly composed music.
Joanna, from Colorado, USA is a versatile vocalist and fiddler with influences from both Celtic and American folk music. She has toured the USA and Europe, and performs with her award-winning duo, The Hydes.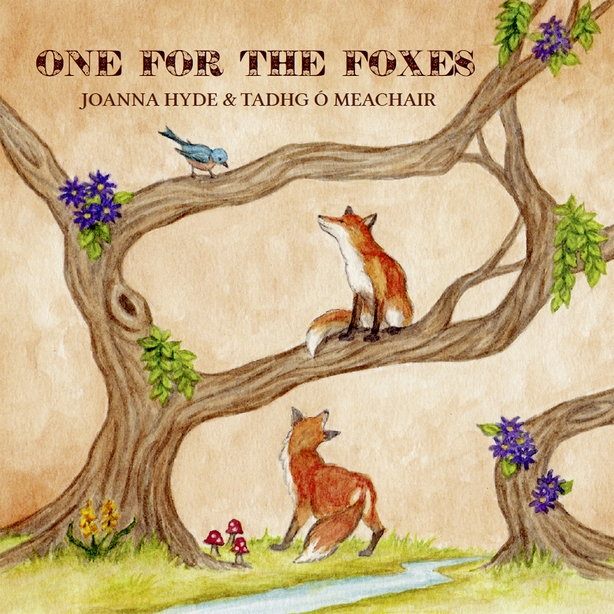 If you like the music, you can catch the duo at some upcoming concerts at the Cobblestone, Dublin on January 4th and Campbell's Tavern, Headford, Co. Galway on January 6th - more details here.
For all the latest trad tunes and news, go to TradConnect.