On the eve of inaugural concert and debut production, Fergus Sheil, the Artistic Director of the newly formed Irish National Opera (INO), writes for Culture about the inspiration behind the new company - and the joys of opera.
Why fall in love with opera?
I've often heard it said that a love of opera is like a drug – at first you are clean, but at some point you get hooked, drawn-in, addicted – and then there's no way of going back. There are no rehabilitation clinics to help former opera lovers kick their habit. It stays with you for life. In Italy or Germany, the opera drug is like caffeine or alcohol. It's all around you, difficult to avoid and most people you know are addicted in one way or another. In Ireland, however, it has been more of a boutique drug taken by closeted groups away from the glare of the broader public. If opera is a drug, however, it's a nourishing, life-affirming prescription.
Although I grew up in a musical family as one of seven children that all played music, we had little or no contact with opera. My music degree in Trinity College Dublin only hinted at some corners of the operatic repertoire. I emerged as a graduate and an aspiring conductor with effectively zero knowledge of opera. The first professional opera I attended in Dublin was the Dublin Grand Opera Society's production of Britten's Peter Grimes. I had recently played the four orchestral interludes from this opera in the National Youth Orchestra with the inspirational Hugh Maguire conducting. This was a way into the opera world. Imagine my horror when during the orchestral interludes (which is what I had come for), the curtains went down, the house lights came up, the ice-cream sellers emerged, the audience started up lively conversations and nobody paid any attention to the magic emerging from the pit….
If opera is a drug, however, it's a nourishing, life-affirming prescription.
Next on my voyage, Elaine Padmore welcomed me as an assistant conductor at the Wexford Festival. I worked there for five years on the music staff in different capacities, gradually also attracting engagements elsewhere with Opera Theatre Company, Opera Ireland and Lyric Opera Productions. My early exposure to the unusual Wexford repertoire meant that I got to know Paisello's Barber of Seville before Rossini's and Leoncavallo's La bohème before Puccini's.
What I learned early on was why people really fall in love with works of art such as books, music, theatre, film etc and why some (including myself) become passionate about opera. Through exposing ourselves to different artworks, mostly based on fiction, we can learn something about our own non-fictitious lives.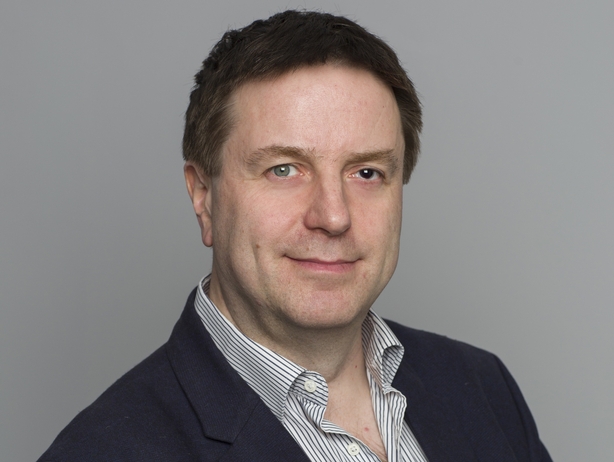 In literature we see deeply into the lives of others to a much greater degree than we see into the lives of even close friends. Through music we associate ourselves with artists and performers that create a soundtrack for our lives. In theatre we can grapple with big life choices and the consequences of these. This equips us to deal with similar choices in our own lives, even if we don't normally get the choice to assassinate the King of Scotland or not while he's visiting our house. Each of us has our own choices to make. Art helps us with this.
Imagine for a moment, if you could roll most of these artforms into one. You'd get opera. Opera has literature, theatre and music (always), dance (often), film (sometimes). Opera's vocal gymnastics appeal to us in the same way as a flawless acrobatic display. For me, however, the addiction lies in the ways in which these elements interact. The singer sings vocal lines and text and imbues every moment with emotional conviction, but the landscape is also set by many other factors. The orchestra, in particular offers unending opportunities to add further dimensions to the vocal lines. Yet a slight variation in speed, volume or shape from the orchestra can catapult the aria into a totally different emotional space. The aria can also be magically amplified or unfortunately diminished by how it is staged, by the set, the lighting or the costume or by the theatre's acoustic.
With the boundless possibilities of this astonishing artform, I wake up each morning smiling that I have the most stimulating job in Ireland.
Most of these factors are outside the control of the singer. In fact they are outside the control of any one individual. It's the chemical reaction of a whole array of ingredients that either create magic or fizzle into nothing. That's what I love. No matter how great your talent (or how big your ego), you can't make opera on your own. You need others with you that have different skills to yours. The sum of everybody's skills cannot be imagined in advance.
Since my first introduction to these dark arts of opera, I've being striving to bring colleagues together in the hope of unleashing creativity and inspiration. Since 2012, I've produced operas with Wide Open Opera and since 2013 with Opera Theatre Company. Along the way there have certainly been moments of both exhilaration and terror.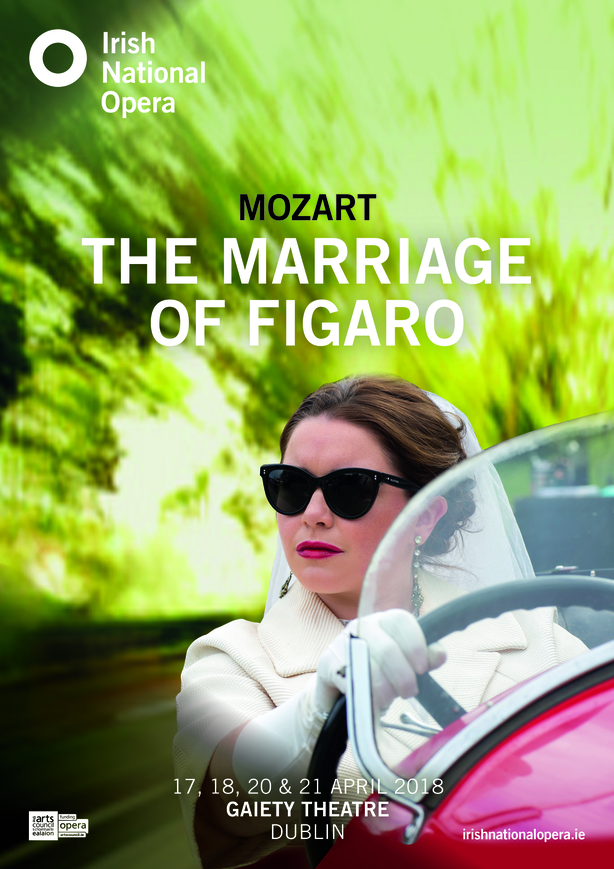 As we stand on the cusp of the foundation of Irish National Opera in 2018, it's my role as Artistic Director to bring together the teams for our six productions next year and to begin planning for 2019 and beyond. With all the ingredients available of highly talented Irish artists, and with the boundless possibilities of this astonishing artform, I wake up each morning smiling that I have the most stimulating job in Ireland.
Irish National Opera launches its inaugural programme on Jan 9 with The Big Bang! gala concert at the National Concert Hall – the company's first full opera for 2018, The Marriage of Figaro, starring Tara Erraught, runs at the National Opera House, Wexford on April 13) and Gaiety Theatre, Dublin on April 17, 18, 20 & 21) – more details here.