John Green has been called the 'Justin Bieber of the literary world' but don't let that put you off this heartfelt Young Adult novel about mental illness, says Abigail Tuite.
Part mystery, part romance, the story is set in Indiana and follows a lovable but troubled 15-year-old girl named Aza. Suffering from severe anxiety and Obsessive Compulsive Disorder, or OCD, Aza is besieged by intrusive thoughts, despite three years of white pills and five gruelling years of Cognitive Behavioural Therapy. She is funny and sweet, and also self-aware - when disgusted with herself, she tells us that "you can't recoil from yourself because you're stuck inside of it".
Meanwhile, Daisy is her best and funny friend who candidly tells her she's "like mustard, great in small quantities but a lot is a lot". Then we read that "everybody is crazy these days, adolescent sanity is so twentieth century", it's a wry nod to a self-obsessed generation.
Living in the Mid-West and thanks to metal detectors, whip-smart Aza goes to a weapon-free American high school .She's concerned with the upcoming cost of college and drives her dad's 16 year old beat-up Toyota Corolla, which she names 'Harold'.
'Harold' and her ancient mobile phone are a tenuous connection to her dad who tragically died eight years previously whilst mowing the lawn. The Star Wars-obsessed Daisy is working in Chuck E Cheese, slowly earning her dollars, reluctantly dressed as a chicken on occasion.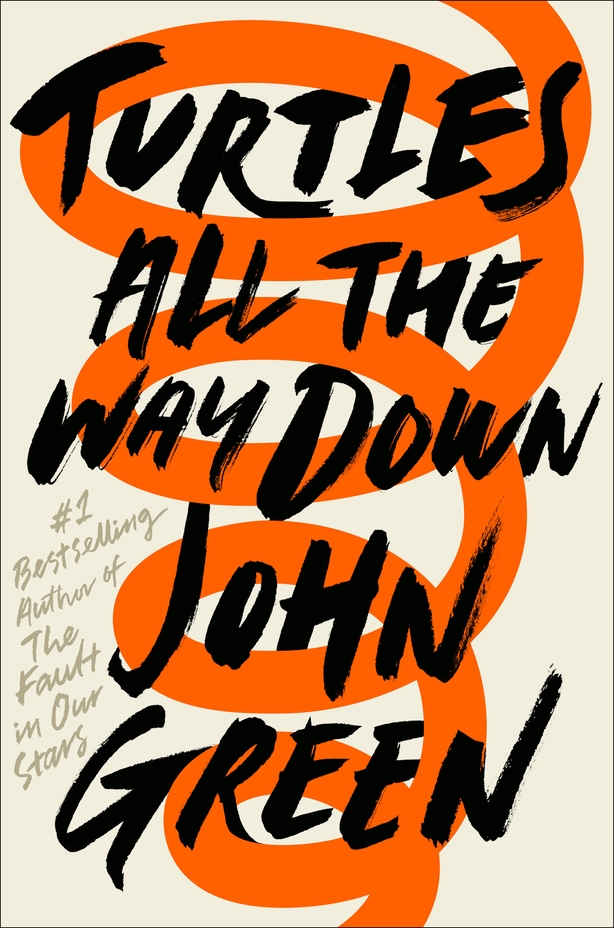 So when Davis Pickett's dad Russell goes missing, an enticing $100,000 reward for the billionaire's recovery proves particularly alluring. Aza knows Davis from her time at 'sad camp', a place for children who've lost a parent. However Davis doesn't want to know where his dad is, the best thing for him he says is to "stay gone."
Somewhat bizarrely, Pickett Snr had intended leaving his wealth to his pet Tuatara and a trust to benefit these creatures - yes, he is leaving his fortune to a lizard. It's a strange plot twist, but somehow works, and Davis knowingly remarks that the "defining features of parents is "they don't get paid to love you".
The duo set out to solve the mystery of the missing father, hoping to snag the reward. Meeting up with Davis rekindles their friendship, and when things get romantic, Aza becomes anxious about the fact that "80 million microbes are exchanged on average per kiss." Neurotic and paranoid about potential infection, she is over-thinking kissing Davis, and her anxiety heightens to a point where she swallows hand sanitizer. Will their relationship falter, and will they find out what happened to Russell Pickett?
This New York Times bestseller, soon to be a movie, is a heartfelt adventure, intelligent and funny. Most importantly in a world full of fakes, it's genuine - no Kardashian fans here, just star-gazing, soul-searching teenagers trying to make sense of things. It's hard not to champion Aza as she carries the weight of the world on her shoulders, but it's her fighting spirit that is most admirable. Green writes with great insight, informed indeed by his own struggles with mental health.
This is a really lovely book, running to 286 Pages, and a perfect Christmas read for all age groups.
Abigail Tuite