RTÉ Sound Archivist Ian Murray celebrates an unsung RTÉ institution...
The Radio Sound Library – sometimes referred to as the Grams Library – is geographically located in the centre of the Radio Building. Its location is fitting, for a substantial output of radio content is music.
Within the literal 'library' context it holds many thousands of vinyl and CDs across all genres – Rock, Country, Jazz, Blues, Classical, Irish Traditional, World Music, Film and Television soundtracks, and many more besides. The Classical section alone is broken down into sub-genres of Symphonies, Concertos, Chamber Music, Operas, Choral, Sacred, Symphony Orchestras and so on. There are also extensive Spoken Word and Mood Music sections.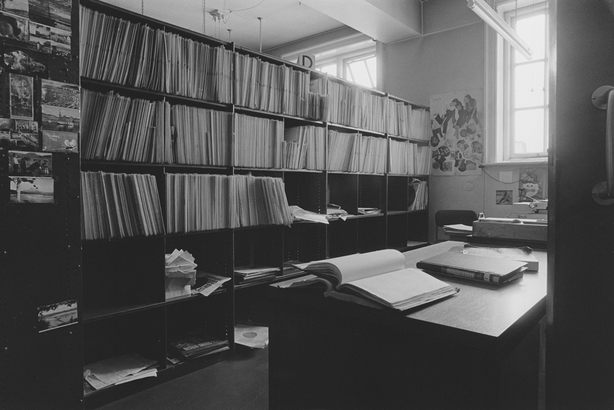 'Hard copy' music, in the format of CD, is still required enough to justify its existence in the Sound Library. So, all of the above genres mentioned reflect what is physically available in that format. However, the Sound Library and the music audio services it provides make full use of on-line resources. All the genres mentioned are also available as downloads from a variety of website sources that the Sound Library has access to. However, the use of downloads on a day-to-day basis still goes hand-in-hand with the CD format, depending on the requirements of broadcasting at any given time. This also applies to Spoken Word and Sound FX requests – all available via downloads or hard copies.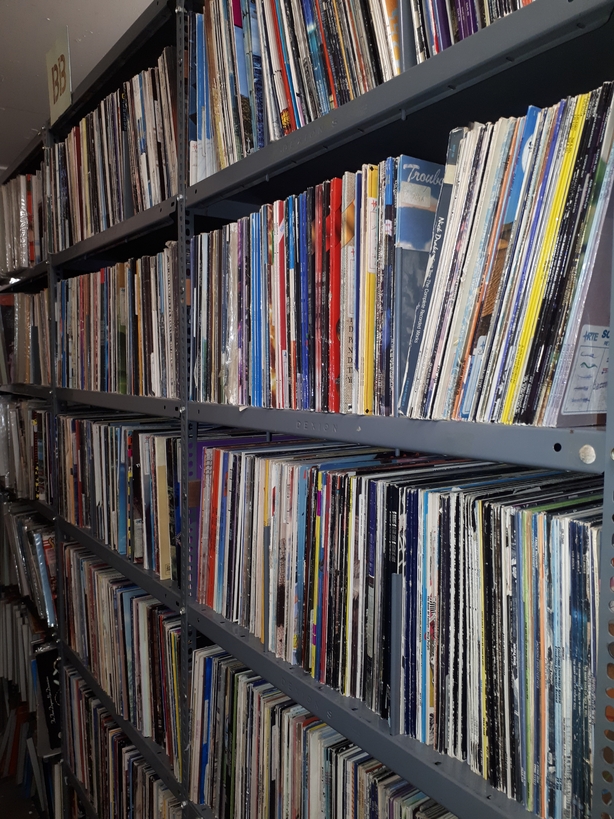 All hard copy music must be catalogued in the Library's database and given a unique number, so that it can be retrievable by a programme maker in the future. The staff has a wealth of musical knowledge spanning almost all genres and periods - some even have more specialist knowledge in a particular band, composer, singer, or genre. This knowledge alone is in high demand from programme makers. Pooled specialist knowledge such as this, combined with expertise and new technology, creates services for broadcasting and is distinct from just the library context of holding material. It is an on-going, daily service.
So, the Sound Library could actually be defined as a Sound Library & Music Service. However, it is ironic that one of the oldest formats in the Sound Library has, in recent years, made a truly remarkable comeback. That, of course, is vinyl and at the time of writing is part of the popular culture zeitgeist. It follows that there is a renewed interest in the Sound Library's vinyl collection that numbers in the thousands. Once again, these range across any number of genres, from Rock and Jazz & Blues to Movie Soundtracks and Musicals.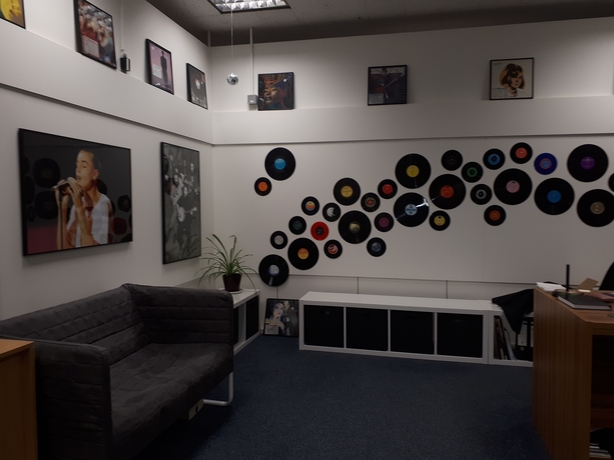 It's not just the music on vinyl that may be of potential value to programme makers - the textual and graphic information on the vinyl sleeves could be of use, too. So, we see that the vinyl area is also a 'living' resource that can be used in a practical way.
Finally, mention has to be made of the recent refurbishment of the Sound Library and the colourful background display of vinyl records that has been made into a decorative theme. Add to this the new furnishings, painting and framed music posters, and it's a pretty 'sound' place to spend some time.