Louise McSharry is a writer and popular RTÉ 2fm - you can hear her playing new music on RTE 2fm from 8-10pm, Sunday to Thursday nights.
In 2015 Louise presented the acclaimed documentary F**k Cancer and last year published her first book, the acclaimed memoir Fat Chance: My Life in Ups, Downs and Crisp Sandwiches, and is currently hosting 2fm's new podcast No Filter, where she interviews interviews inspirational Irish women.
---
Film:
I recently saw The Florida Project and it has really stayed with me. A lot of the actors are first timers who were found in shopping centres or on Instagram which makes it a little grittier than other films, and the children in it are outstanding. It's set in the motels which surround Disneyland, which are surrounded by tourist but inhabited by people on the margins of society. I found it to be very moving.
Book:
I can not recommend Oh My God, What a Complete Aisling enough. It is such an accurate snapshot of Irish life both in the pale and beyond, so much so that I laughed out loud countless times at how on the nose it was. Aside from that, it's a truly heartwarming story of a young woman making her way in the world, which deals with serious issues with unexpected clarity.
Theatre:
Mags McAuliffe's one woman show The Humours of Bandon is a perfect hour of theatre. Written and performed by Mags, it's set in the world of Irish dancing, and has already charmed audiences around the country, and won awards left right and centre.
TV:
Despite the fact that I'm not usually a fan of cartoons, I've gotten really into BoJack Horseman. It's about a horse in Hollywood who was the star of a hit sitcom in the 90s, which is obviously ridiculous, but it deals with sexuality, feminism, and mental health more astutely than any other programme I've seen.
Gig:
I recently saw London Grammar which was beautiful, they make stunning music which is absolutely enveloping live. Next up is Other Voices, where I'm looking forward to seeing Sigrid, Lloyd Carner, Perfume Artust and Wyvern Lingo.
Art:
I love Abigail O'Brien's exhibition in the RHA at the moment, Prudence and the Game of Golf. It's a combination of photography and sculpture and kind of an immersive experience.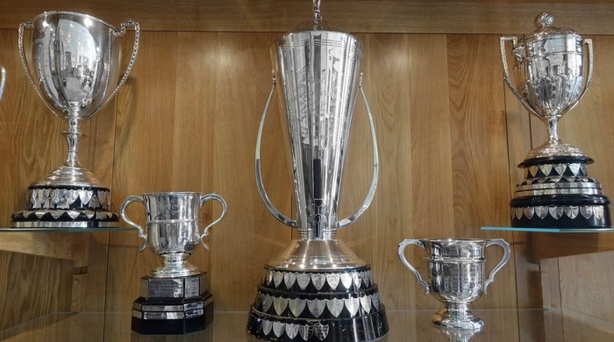 Podcast:
It's cheesy but I love Oprah's Super Soul Sunday Conversations, also This American Life, Another Round and loads of TV podcasts. Of course I'm mega into my own podcast which features conversations with extraordinary women too.
Tech:
I'm all about Instagram these days. It's a little less sarcastic and aggressive than Twitter, and as long as you go in with a knowing gaze (most of the content is shiny perfect highly edited images of people's 'perfect' lives) it's lots of fun.
The Next Big Thing...
I'm mega into Sorcha Richardson's music at the moment. She's from Dublin but has spent this last number of years in New York. She's charming, talented, and a great performer, and I'm hoping for an album in 2018.