For well over 30 years the annual P.J.O' Connor Awards for Radio Drama have celebrated the best in new Irish writing. This year's First Prize winner went to K.L.O. for the Doggy by Robert Barrett Barrett.
The winning play was recorded for Drama On One with a cast that included Garrett Lombard, Aoibhinn McGinnity, John Olohan, Dawn Bradfield, Mark Huberman and Frank O'Sullivan, in a production directed by Gorretti Slavin.
Below, Robert Barrett Barrett writes about the inspiration behind K.L.O. for the Doggy.
K.L.O. For The Doggy was a longish short story which was languishing in my metaphorical (and actual) bottom drawer. I took it out one day and read it again to see if I could shorten it and make it better; a radio play popped out, almost fully formed, with these two main characters, Jude and Uncle Batty, and the mad dynamic between them in the weird little world of Dunfinnegan.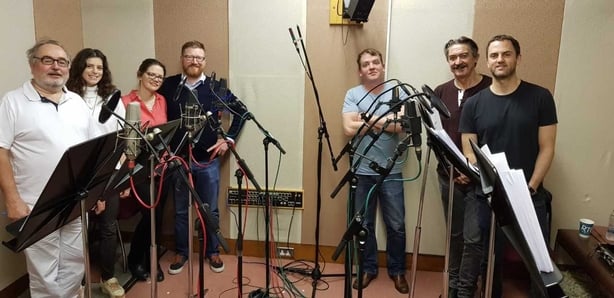 The play has a couple of unusual plot twists, one of which, was in the short story and the other just happened along the way.
The odd title of the piece comes from the shorthand used in Community Alert texts. K.L.O. stands for 'Keep a Look Out' (I know. It's a country thing!) The play revolves around Uncle Batty, a bachelor farmer looking for company, and Jude, a young man looking for love and independence. A stranger enters the picture and the madness begins. There's a ghost in there too. Oh, and biscuits. There are lots of biscuits.
Listen to Drama on One: K.L.O For the Doggy here.
I live in rural west Wicklow with my wife Dawn and my three daughters, Juno, Maia, and Venus. (Also, two savage cats who shall remain nameless.) In my day job, I'm a financial adviser. I organise finance products for businesses and consumers.
Writing is the hungry hobby that takes up any spare time. I usually write short stories and flash fiction. I like the short form, especially where there is a condensed, yet fully-formed world. I like action in stories. I like things happening to people. It's fun to put characters under pressure and see what they might do.
My current project is something completely different, an adventure novel for children set around the legends of Tara - same procedure though, write, rewrite, edit, and hope it all comes together in the end. If not, it goes in the bottom drawer.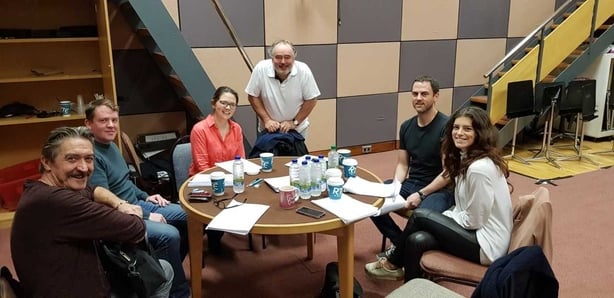 A lot of writing is sitting at a desk, punching away at the keyboard hoping something's going to come good. When something does work out, it's always a surprise and you enjoy it for what it is. Awards are great, but it's always about the work and about the craft, trying to learn your trade and make your writing better the next time.
The real beauty of winning the PJ O'Connor Award is having your work produced by the Drama on One crew and having your words performed by a stellar cast. A lot of the humour in this piece comes from the richness of the characters' voices and the contrasts and conflict between them. Talented actors and clever directors make that magic happen.
It was great to have an input into the final product and to witness first hand the hard work and the tradecraft that goes into getting the words on air.
Listen to more from RTÉ Drama On One here.