The television version of Margaret Atwood's The Handmaid's Tale has proven to be a worldwide hit for the streaming site, Hulu. Netflix is hoping to mimic that success with another Atwood adaptation, Alias Grace, which was released in full on Friday. Researcher and journalist Mary McGill joined Seán Rocks on Arena to deliver her verdict on whether Netflix has succeeded.
Set in Canada, Alias Grace is based on the 1996 Margaret Atwood novel of the same name and stars Sarah Gadon as Grace. Mary explained how well-known the name "Grace Marks" is in Canada's history.
"The Grace of the title is a young Irish immigrant to Canada, named Grace Marks. And she existed. She is real. When she was 16 she was found guilty, along with her accomplice…of murdering her boss, her employer, Thomas Kinnear and the housekeeper in the same house, Nancy Montgomery. So, she's kind of notorious in Canadian folklore."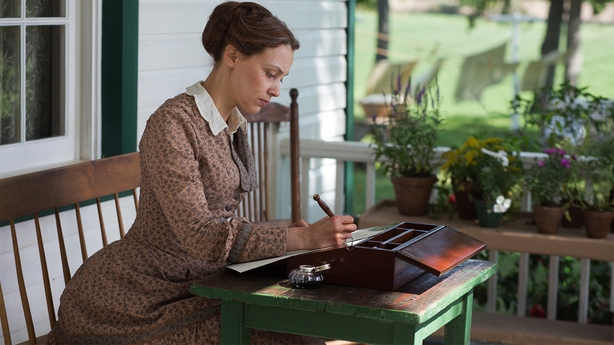 Mary and Seán both praised Gadon's portrayal of Marks, with Mary describing it as "a masterclass in acting". She felt Gadon played the role with "a quiet, determined dignity", managing to hold on to an air of ambiguity regarding Grace's guilt or innocence.
"At all times [Gadon] keeps that kind of veil of us not knowing what's going on with Grace."
This ambiguity is what Mary believes attracted Margaret Atwood to the story in the first place.
"Who was Grace Marks?…Was she a victim? Or was she, as she says herself, a 'murderess'?"
Indeed, as Mary put it, "not much was known about [Grace]". Yet, she still managed to enter the zeitgeist in Canada. Mary believes this is partly due to society's relationship with crime and gender. She points to Atwood's fascination with how the public perceives female criminals as either "demons leading men astray" or "innocent victims".
"All of these strange notions we have about femininity get projected onto women like Grace Marks and it's this ambiguity, really, that haunts the whole series in a really satisfying way. Because we are never quite sure where we stand with Grace."
Listen back to the full discussion with Mary McGill on Arena here.