This week's RTÉ Drama on One production is People Walking on Water, by award winning Irish writer Alan McMonagle, directed by Gorretti Slavin and starring Eamon Morrisey.
This comedy-drama centres around retired bricklayer Maloney and Stephen, a young man begging on a bridge. The two strike up a surreal conversation, and slowly an unlikely friendship develops.
Listen to People Walking On Water above, and read Alan McMonagle's blog on the making of the play below.
---
As a boy, I remember my father plonking me down in front of a tricksy television set and an ensuing season of gangster films that had me in thrall. Later, I can vaguely recall listening in to a lunchtime radio show called Harbour Hotel. It featured a gossipy woman I took a disliking to and so I scribbled out my own version that had her disappear in increasingly dubious circumstances. Then enter my Hercule Poirot-like sleuth, tasked with solving the case. I remember thinking: this is great fun. I could happily do this all the time.
As an adult, I have been writing for the better part of fourteen years. In that time I have written for radio, published two collections of short stories, and this year, Ithaca, my first novel was published by Picador as part of a two-book deal.
Writing is a long way, a poet-friend once said to me. It is also its own reward.
I am an aural learner. I tend to hear things before I see them. I prefer to listen rather than speak. For these reasons, radio drama is something I feel I was always going to find a way to. RTE Radio One's Sunday evening slot, Drama on One, hastened my immersion. My first radio play was called Oscar Night. It featured two (seemingly) sweet old ladies and their annual ritual of watching the Academy Awards Ceremony. On this particular Oscar night their viewing is interrupted by an escaped felon who thinks he has landed on his feet. Little does he realize how swiftly the tables are about to be turned on him. Transmitted early in 2014 and directed by Gorretti Slavin, it featured veterans of stage and screen, Áine Ní Mhuirí and Máire Hastings, along with rising star Emmet Kirwan in the role of Oscar.
Listen to Drama On One: Oscar Night below:
We need your consent to load this rte-player contentWe use rte-player to manage extra content that can set cookies on your device and collect data about your activity. Please review their details and accept them to load the content.Manage Preferences
My second radio play, People Walking On Water, airs on Sunday, October 22nd. It concerns two lost souls who have arrived at a seemingly farcical impasse over staunch claims that a varied assortment of individuals can be seen walking across the harbour waters. It stars the well-travelled Eamon Morrissey, alongside Muiris Crowley and Manus Halligan.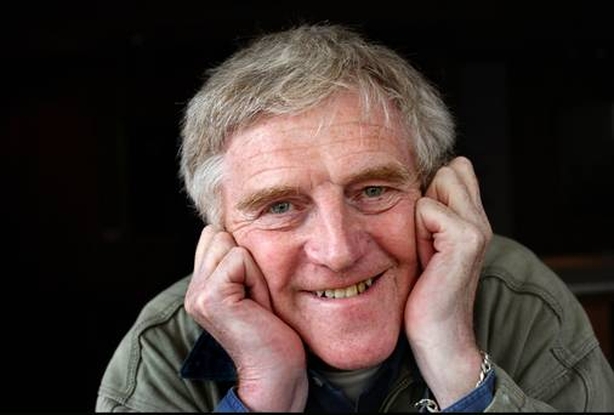 The idea came to me while crossing the harbour bridge in Galway. It was high tide. The water was unusually calm and flush with the pier. Part of the pier dog-legs out into the water. Tourists love it and often step that way for a photograph. As I crossed the bridge on this particular high-tide afternoon, my angle of vision was such that it looked as though the people were actually on the water. 'Look at this,' I said to no one in particular. Below me I heard a grunt, and looking down, I noticed the beggar sitting with his back to the bridge wall, an empty cap on the path in front of him. By the time I had walked home that clear spring afternoon, I had the gist of what would become People Walking On Water inside my head. Another reason I so enjoy radio drama is for the collaborative nature of the medium. Gorretti Slavin directs with precision and a sensibility that chimes very much with my own. I love watching the sound engineer (Mark McGrath) cue his contributions. And it is wonderful to witness the text come off the page via an exciting and nuanced cast. Writing is a long way, a poet-friend once said to me. It is also its own reward.
Drama On One: People Walking On Water, RTÉ Radio One, Sunday, October 22nd at 8pm - listen to more from Drama On One here.