Duke Special's new album Hallow is entirely based on the poetry of the eminent Belfast poet, Michael Longley, who was once described by his friend Seamus Heaney as 'a keeper of the artistic estate, a custodian of griefs and wonders'.
The same description might apply to the Duke himself, a singular artist always looking for the next bold creative adventure. In 2016, he was appointed as the Artist In Residence at the Lyric Theatre, Belfast, and as part of this residency, he worked on a musical adaptation of Huckleberry Finn, which will premiere in 2018. He's just completed an extensive Irish tour, and is touring the UK in November and December.
We asked Duke Special for his choice cultural picks:
---
Film
I have only recently begun to explore the world of Alfred Hitchcock after I was given a box-set of his films last Christmas. I am working my way through them and have loved everything so far; the cinematography, the strangeness, the tension, the humour and the little cameo appearances by Hitchcock himself! The most recent one we watched (which I would highly recommend) is called Frenzy.
Music
I am still working my way through The Magnetic Fields' new release - 50 Song Memoir, a typically idiosyncratic, wonderful, guided tour through the rooms of Stephin Merritt's 50-year old mind!
TV
I thoroughly recommend The Detectorists. A gentle, really funny and compelling tale of two friends bound together by a love of metal detecting and the quest for buried treasure.
Gig
Muldoon's Picnic is a collaboration between the poet Paul Muldoon, his band and various guest artists. Paul and his band go under the name Rogue Oliphant and I had the pleasure of guesting at a recent gig in the MAC in Belfast. Check out I gave The Pope a rhino and Wanted.
Art
Trina Hobson is an amazing oil painter from the north of Ireland. Her work is a mixture of narrative, figurative and abstracted. Many of her paintings make you feel like you have wandered into an intimate scene playing out between characters, hung somewhere between life and death.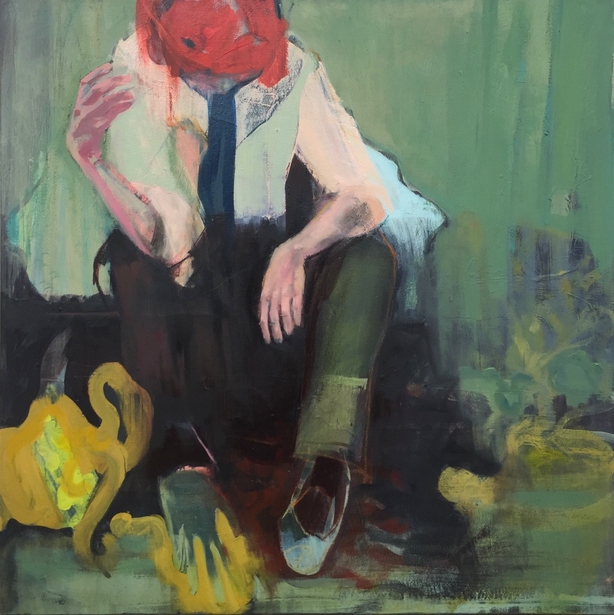 Radio
I love listening to David Sedaris.
Tech
The voice memo app on my phone is the tool I use the most in songwriting, and a lot handier than the way I used to do it which was to call the house phone and hope no-one answered so I could leave an idea on the answering machine!
The Next Big Thing...
Our Krypton Son - an amazing song writer from Derry.
Also: Hannah Peel!