In the Poetry Programme on Saturday 14th October at 7:30 pm on RTÉ Radio 1, Tara Bergin joins Olivia O'Leary to talk about her new collection and Seán Hewitt is inspired by the medieval Irish tales of Sweeney. Listen to an exclusive preview below...
When she committed suicide in 1898, Eleanor Marx (daughter of Karl Marx, pioneering sociologist, and translator of Flaubert's novel Madame Bovary) imitated Flaubert's heroine, Emma. Tara Bergin takes inspiration from this tragedy for the title poem of her second collection of poetry, The Tragic Death of Eleanor Marx (Carcanet), shortlisted for the much-coveted Forward Poetry Prize (The prize was won by Irish poet Sinéad Morrissey).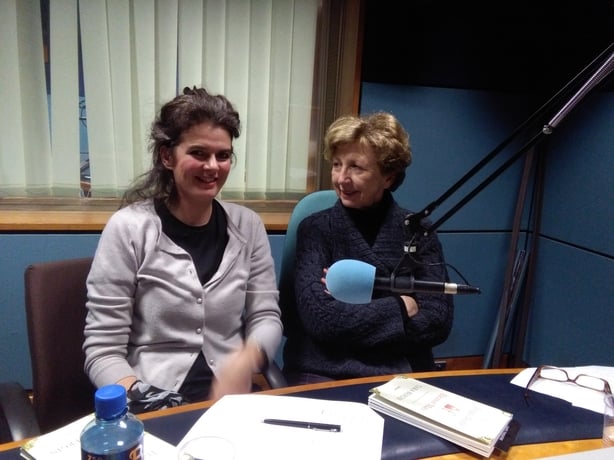 Tara's poems are concerned with intense love and intense grief and draw on folksong, fairytale and theatrical monologue. With a sing-song rhythm and dark humour they play off the natural theatricality of great lovers, great writers and great readers who, like the fancy-dressed children in 'Mask', are both 'themselves and strangers'.
Tara Bergin was born and grew up in Dublin. She moved to England in 2002 and currently lives in North Yorkshire. In 2012 she completed her PhD research at Newcastle University on Ted Hughes's translations of János Pilinszky. Tara earned her place on the Next Generation list by virtue of her debut collection This is Yarrow, which was winner of the Seamus Heaney Prize and the Shine/Strong Award.
Seán Hewitt was born in Warrington in 1990 and read English at the University of Cambridge, where he received his college's Emily Davies and Lilias Sophia Ashworth Hallett scholarships and twice received the Charity Reeves Prize in English. In 2014, he was awarded Arts Council England funding for a series of poems, and in 2015 was selected as one of the Poetry Trust's Aldeburgh Eight. He won a Northern Writers' Award in 2016, and is currently studying for a Ph.D. at the Institute of Irish Studies, University of Liverpool, on the works of Synge.
He started writing poetry seriously when he was 21 and has had poems published in journals. He is currently writing a set of versions of Buile Suibhne (the medieval Sweeney tale), attracted by the story of Sweeney's madness and the possibility of exploring themes of his position as an outcast. Seán's poems are half translations of the original, half inventions of his own, and he hopes that the sequence will form part of a debut collection.
The Poetry Programme, RTÉ Radio One, Saturdays at 7.30pm