A compelling story of love, loss, understanding and forgiveness The Ludlow Ladies Society is a tender tale sure to pull at the heart strings, writes Grace Keane.
New York native Connie Carter has endured an unspeakable tragedy which destroyed her family and left her alone. Not only did her husband's terrible actions tear the family apart, they also decimated the family's finances after he invested all of their money in Ludlow Hall, an impressive property in Ireland.
Two years have passed, and Connie is no closer to finding answers as to why her husband plundered their money to invest it in this unknown abode. Nor indeed is she closer to acceptance or closure about her current situation. With nothing to lose and perhaps something to gain, Connie gathers the splinters of her shattered heart, packs her bags and sets off across the Atlantic.
Hidden away in the small town of Rosandiel, Co. Wicklow, is the crafts group known as the Ludlow Ladies Society, a group of older women from the local community who meet once a week to get their creative juices flowing. The weekly gatherings of the Ludlow Ladies concern all things fabrics and threads - but with a few stitches of laughter thrown in for good measure.
One day the group are offered the opportunity to create a patchwork quilt for a competition, which if they win would see their work displayed at an exhibition which will, also feature work done by First Lady Michelle Obama, no less. The women are giddy with excitement, and determined to win.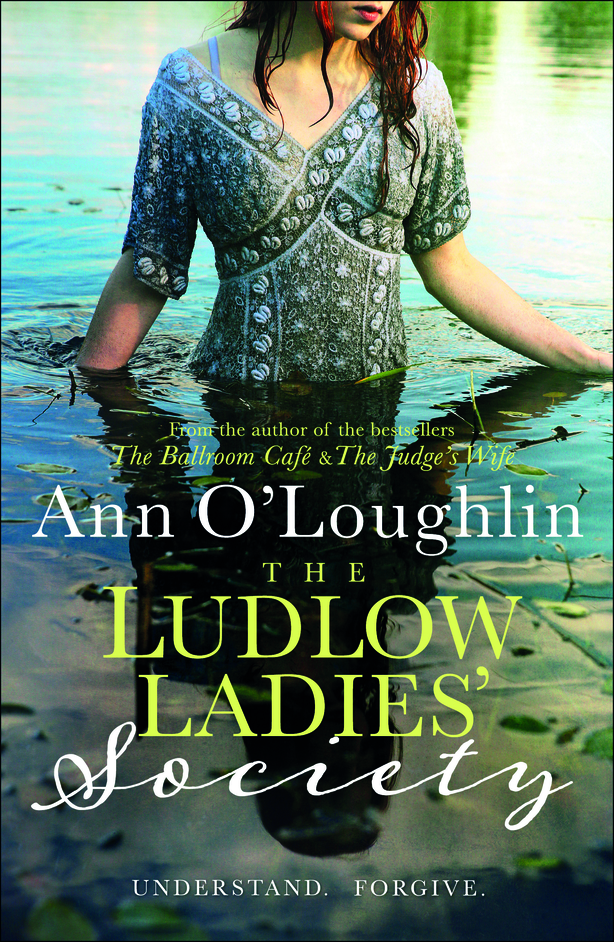 At first consumed by sadness about the family misfortune, Connie avoids the local community. However, the ladies of the Ludlow society, especially the former owner of Ludlow, Eve Branigan, and close friend Hetty Gorman, are loathe to see the young American limp through her days in Rosandiel.
The two women extend the arms of friendship, using the group as a means though which they can form a bond with the young woman. Despite Eve's dismay at no longer being able to call Ludlow home, she takes Connie under her wing and begins to realise that Ludlow and life within its walls was not always as wonderful as it seemed: 'There is little warmth in the past anymore, no comfort in such reminiscences.'
As the Ludlow ladies begin work on their chosen exhibition pieces - patchwork memory quilts - they find themselves revisiting the past. For some it is a cherished exercise, while for others an upsetting, if not cleansing one. The quilts and their stories become a means of freedom of expression; catalysts for Eve, Hetty and Connie to come to terms with the past.
At just shy of 300 pages, The Ludlow Ladies Society is an easy read that captures the complexities of human emotions and the ferocity of the anguish they can cause. As each character looks back over their years and shared experiences, O'Loughlin draws our attention to their personal development and the effect of time on perspective. Moreover, it's storytelling that readers of an older vintage may appreciate.