Our five remaining painters traveled to a boxing club in Dublin's inner city in the third episode of the new series of Painting The Nation, with our talented amateurs being set another testing challenge by the judges.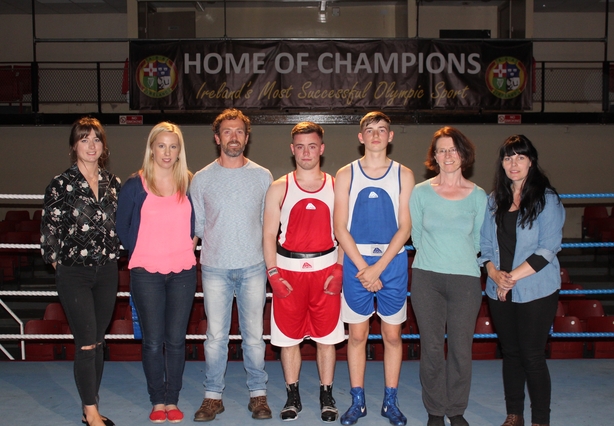 Inspired by Jack B. Yeats' 1930 painting The Small Ring, which captures the thrill and drama of a boxing match, the painters had to tackle a pair of boxing-related challenges.
Watch Episode Three of Painting The Nation here, via RTÉ Player.
Last man standing Warren Faye won with a knockout painting, lauded by the judges for its 'sense of atmosphere, lighting and audience'.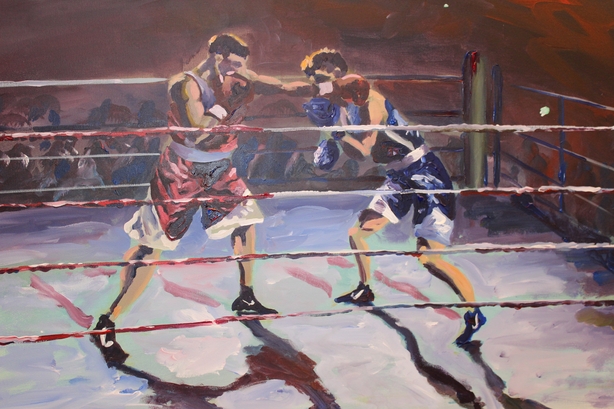 She could have been a contender... Elaine Gavin failed to make the cut with this colourful effort - did the judges make the right decision?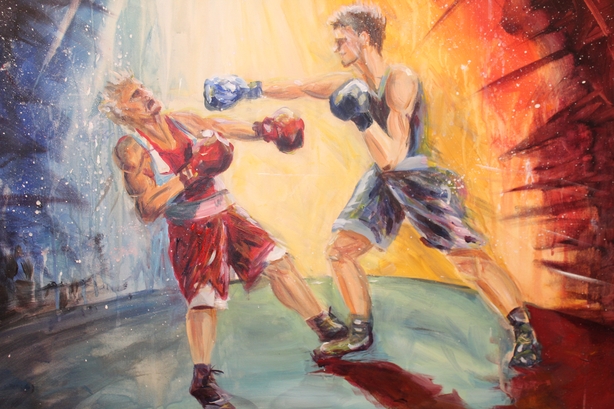 Coming in next week's penultimate episode: our painters attempt to capture RTÉ news legend Anne Doyle on canvas, in a bid to win a place in the Painting the Nation final...
Painting The Nation, Sundays @ 6.30pm, RTÉ 1 - and amateur painters can find out more about The Nation Paints challenge here.