Our seven painters hit the canvas running in the first episode of the new series of Painting The Nation, with the talented amateur artists being put through their paces by the judges.
In week one, the painters took to the National Botanic Gardens in Dublin, where they tackled a trio of testing challenges set by tough-but-fair judges Una Sealy and Gabhann Dunne, all under the watchful eye of effervescent host Pauline McLynn.
This week inspired by artist Campbell Bruce's watercolour entitled Clare Coast, featuring the rolling grey hills and flat flagstones of the coastal landscape, our amateur painters face two Clare inspired watercolour challenges as they take on Watercolour Week.
As always there is a warm-up challenge and later, at the Burren College of Art, the Judges task the painters with a still life from the produce Pauline has gathered. The painters have just ninety minutes to capture vegetables and cheese using the tricky medium of watercolour...
Watch Painting The Nation Series Two, Episode One here via RTÉ Player.
While we're at it, PTN judge Gabhann has a few handy hints for all you landscape painters out there:
Feeling inspired after watching #PaintingTheNation? Judge @Gabhanndunne has some tips for painting landscapes! pic.twitter.com/eFBhjnc89N

— RTE One (@RTEOne) September 24, 2017
In the end, however, Leitrim native Teresa Butler 'just knew' that she was going to win the highly coveted Painter Of The Week crown with this lively effort...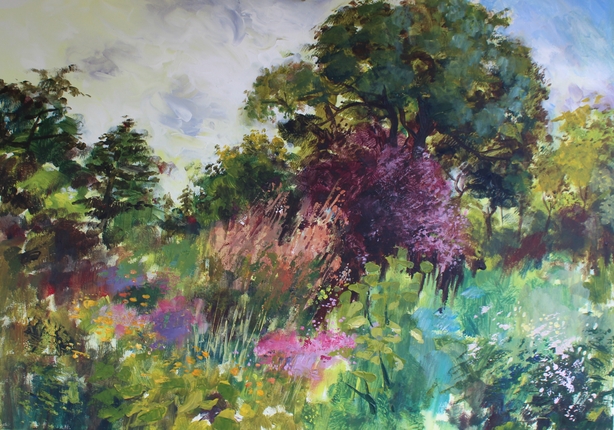 And our hearts go out to talented artist Paul Grout, who failed to make the cut with his final canvas... Do you agree with the judge's decision?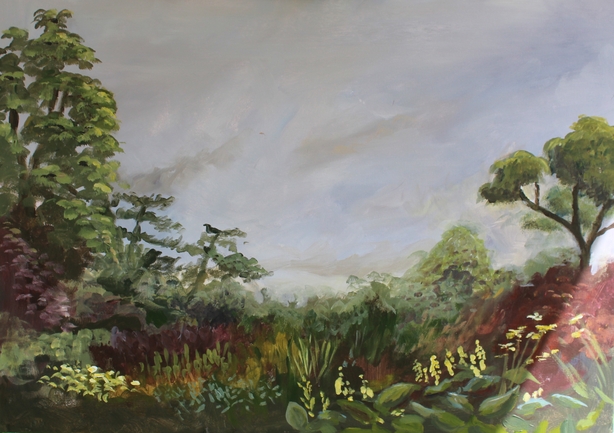 Next week, our six remaining painters travel to the harbour town of Ballyvaughan in North Clare, visiting one of the most northerly points of Clare, the Flaggy Shore. With a view of Burren limestone and Galway in the distance, our painters must choose a view to paint and capture it perfectly in watercolour in just two hours to keep their place in the competition... The heat is officially on!
#paintingthenation is great viewing but why anyone would put themselves through it.. there'd be a lot more swearing if it was me ???? #rte

— Jackie Martin (@bookofjackart) September 24, 2017
Painting The Nation, Sundays @ 6.30pm, RTÉ One - find out how YOU can take part in The Nation Paints competition here.