Mystery Train host John Kelly writes for Culture about the Albums That Will Save Your Life...
It might seem odd to highlight an album that was, from the beginning, such a torment for the artist, but Dusty in Memphis is one the great records of the 1960's. And such a great idea too. The blonde English girl with the eyeliner, who perhaps didn't realise that she was more than a brilliant pop singer, was to be sent down the Aretha route. Literally. And with some of the best musicians in the US and producers like Jerry Wexler, Tom Dowd and Arif Mardin, it couldn't possibly fail. And they were right. It didn't fail – in the end.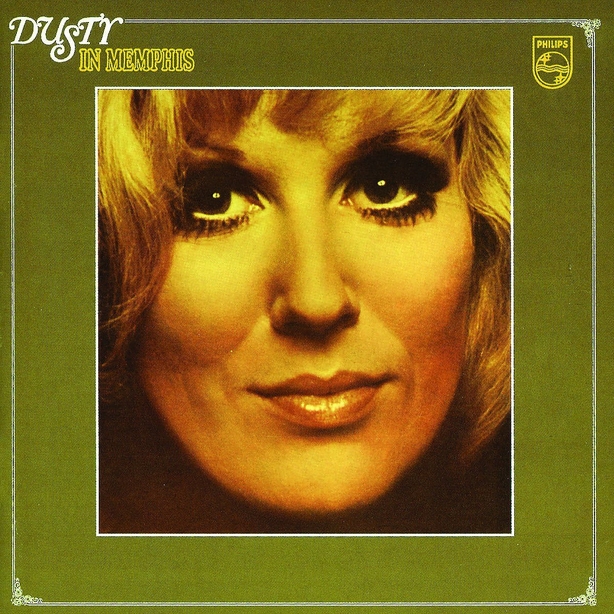 The problem was that the person who didn't think Dusty in Memphis was a good idea was Dusty herself. "I rather associated Memphis with one kind of sound," she said. "A hard r n'b sound. That's not the thing I do, and I'd rather leave it to those who can." And even though she was pleased to discover that legendary Memphis musicians like Bobby Emmons, Reggie Young and Bobby Wood could move in many musical directions, including her own, it took a very long time before she could even listen to the album. And she wasn't the only one. Dusty in Memphis went to 99 in the Billboard Charts and didn't chart at all in Britain.
Listening to it now however – a beloved classic full of funky, soulful 1968 sophistication – its hard to spot the torture it entailed. In fact Dusty, by all accounts, never sang a single note in Memphis. She had really struggled at those sessions and her vocals had to be overdubbed at Atlantic Studios in New York. The Memphis way of working had been entirely new to her – head arrangements, recording demos, experimenting for hours – left her lost and frustrated. Up until then she had simply turned up to find everything perfectly arranged and ready to go. She was, understandably, intimidated and so she clammed up. Fortunately somebody had to good sense not to abandon the project altogether.
Surely Just A Little Lovin', Son of a Preacher Man, Breakfast in Bed and No Easy Way Down are among her finest recordings – probably because Dusty rarely made bad a bad choice about a song. And she never sang a song badly. Whatever emotion was there, she found it and she nailed it. And when it comes to blue-eyed soul, Dusty in Memphis is hard to beat. Although I still think that Mary Isobel Catherine Bernadette O'Brien in Memphis would have been a much catchier title.
Dusty In Memphis is on Atlantic in various formats and editions. John Kelly's Mystery Train is on lyric fm, Sunday-Thursday @7pm.