Actor, writer and theatre-maker Caitríona Ní Mhurchú writes about her new play Eating Seals & Seagull's Eggs, this week's Drama On One presentation.
Two things happened. The first thing was being racially abused on a bus in Dublin for speaking Irish. I was on the phone to my father and an elderly Dublin woman who was sitting next to me began shouting at me - 'Go back to where you came from!' - and suggested that it was the likes of me that was 'taking jobs from her daughter'.
Listen to Drama On One: Eating Seals and Seagull's Eggs here.
I was struck dumb. And just about muttered that I was speaking Irish. To which the response was "I don't care - I'm not sitting next to the likes of you", and she moved off down the bus. None of the other passengers said anything. They just looked at me.
It was very odd being racially abused. I have never been – as a white female – been racially commented on, in any way. And it was doubly strange being abused by an Irish woman for speaking Irish in Ireland. I was also un-nerved by the venality of my reaction. I didn't stand up and ask her what was she doing, or confront her in any way. My overwhelming reaction was one of bemused embarrassment.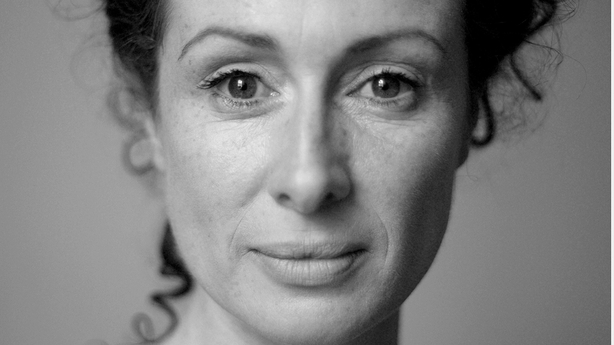 At around the same time,there was a radio competition where to win people had to describe what they would do if they had access to Dr Who's TARDIS. The man who won said he would go back to the Blaskets and push Peig off the cliff so that she wouldn't ever get to write the book. It was funny. But I also found it a little odd that this middle-aged man would still hold such vehement hatred for her. I wondered what it was about her that kept this dislike, the loathing of her, so alive.
These two events fused in my mind. I wanted to examine what it is, if it is anything, to be a dislocated Irish speaker in a non-Irish speaking community through the prism of arguably the language's most famous exponent.
It is hard to explain how odd you are sometimes. I am commented on at least once a day. And I notice it more now because I speak Irish to my child; you're out buying milk or bread or something and you find yourself being questioned about why you're speaking Irish, what's the point, it's a dead language or oh it's fabulous, can you hear them, they're speaking Irish... It's really very strange.
The piece, I hope, also touches on the larger themes of nationality, loneliness, the female voice, state-making and censorship - with a bit of 80's suburbia thrown in for good measure.
Drama On One: Eating Seals & Seagull's Eggs, RTE Radio 1, Sunday September 3rd @ 8pm - listen to more Drama On One productions here.