National Youth Theatre 2017 cast member Sean McManus writes for Culture about his experiences making R.U.R. (Rossum's Universal Robots), which runs at The Peacock until August 26th.
"What is Rossum's Universal Robots about?"
This comes less than half an hour into the first evening of our five week adventure. Aoife and I look at each other, fail to find an answer, and burst out laughing. For a show we hope to be putting on in less than a month, we may need to brush up on the facts.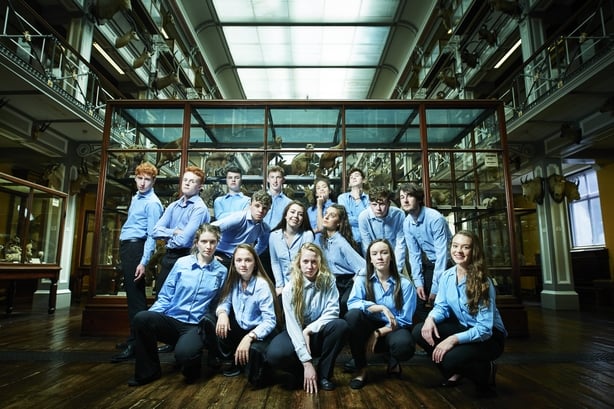 Less than two weeks later, and we can probably answer it in our sleep. We spend these first two weeks of rehearsals combing through the script, working through it as a group so we each understand the entire text and find the facts to create a world. We also present ourselves to the group and are interviewed individually in the hope of being 'accepted' onto Rossum Island. These interviews includes a vast array of special skills being put on show, from some impressive maths skills to mind-reading and a fluency in Russian. One person even sang in Italian - I neither confirm nor deny my part in this… Walking back to the bus on the second Thursday, James, one of my room-mates, turns to me following a contemplative silence: "Lad, we've created a world here".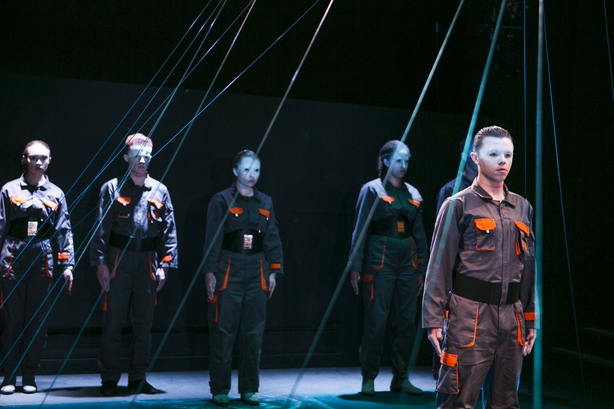 It is unbelievable how close the whole group has grown. From playing giant Jenga and hide-and-seek in a cramped living room to watching Game of Thrones every Monday, along with our bite-sized raves and reinventing famous songs, you can't help but come to love your time spent in this weird, isolated world. They are an amazing group of people, all unbelievably sound and extremely talented.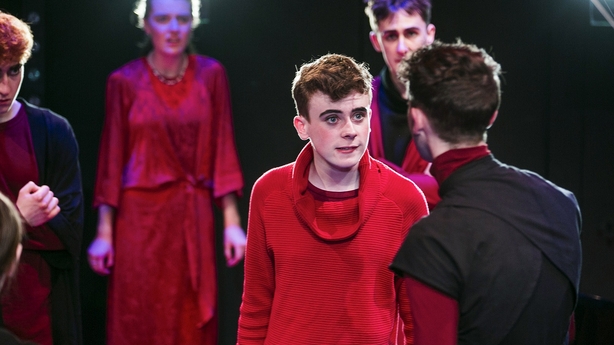 Though it's not an original thought, this really is one large, long-lost family. I told some of the lads after coming back from our weekend at home, that it had felt like we were all home after a weekend break. The weekend at home was just a trip to visit some relatives (hey Mum!). Arriving back Sunday evening and reuniting with the cast, you're home.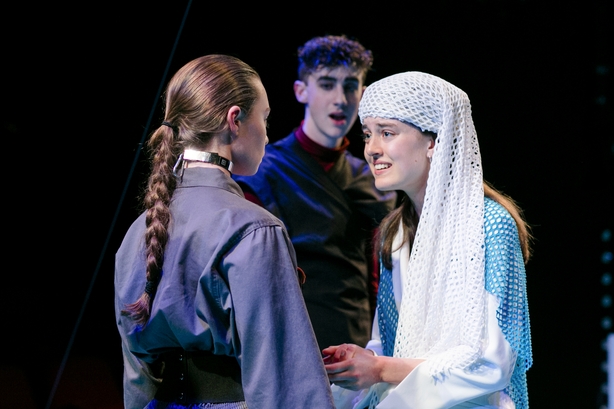 NYT (National Youth Theatre) is such a great place to learn for people really interested in performing, as well as various other areas of production. We are so lucky to have the creative team we have. Caitríona, our director, has stated numerous times that she is not our teacher, but the gems of knowledge she drops on a daily basis are priceless. The rest of the creative team are just as kind and insightful. Exercises we've done in rehearsals have felt similar to spiritual journeys, and I've learned so much about putting on a show and various life lessons along the way. Frustration and envy are redundant, for example, and many ideas which I had known in theory but not in practise have wormed their way into my way of thinking. If you ever have the chance to do NYT in the future, do, and give it everything. It will pay you back a hundredfold.
Arriving back Sunday evening and reuniting with the cast, you're home.
Today, as I write this, is Friday 18 August. My birthday, coincidentally. Tomorrow, we have our dress rehearsal. On Monday, the run starts until Saturday, when it comes to an end. That Sunday, we shall have to leave our new-found family and return to our other families. We'll have been in this self-contained bubble for five weeks straight, on this island of our own, and I don't really know how I'll be able to leave.
R.U.R. (Rossum's Universal Robots) runs at The Peacock, Dublin until August 26th - details here.