Irish soprano Sandra Oman writes for Culture about Dublin's popular Opera in the Open initiative, which runs throughout August.
As a Liberties Lass, born and bred in the very heart of this colourful district of the Inner City, one of the aspects of my career that I am most proud of is my involvement in Opera in the Open and what we have achieved in the 18 years since its inception....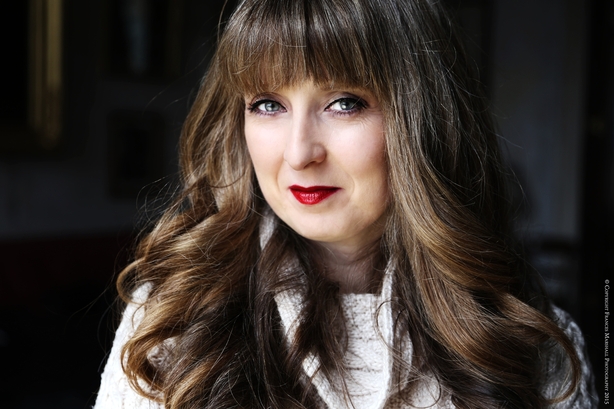 Eighteen years ago, Jack Gilligan, the then Dublin Arts Officer, and David Wray, répetiteur, arranger and musical director (who has incidentally lived in The Liberties for the last 25 years!) launched Opera in the Open - an initiative to present reduced or 'highlights' versions of well-known operas in the Civic Offices Amphitheatre on Wood Quay, every Thursday lunchtime through the month of August. In the early days, we were probably performing to 3 men, 2 women and a dog! But word spread rapidly and today, we perform to roughly 1,500 people every week. Moreover, these performances are FREE to the public. To see families, children, babies, retired ladies and gentlemen, office workers on lunch break, all come together to attend these performances is a cause of great pride to everyone involved – the Arts Office of Dublin City Council, for the last few years headed by Arts Officer Ray Yeates, David our Musical Director and the singers alike. It means that opera is vital, alive and kicking, right in the heart of the city throughout the Summer.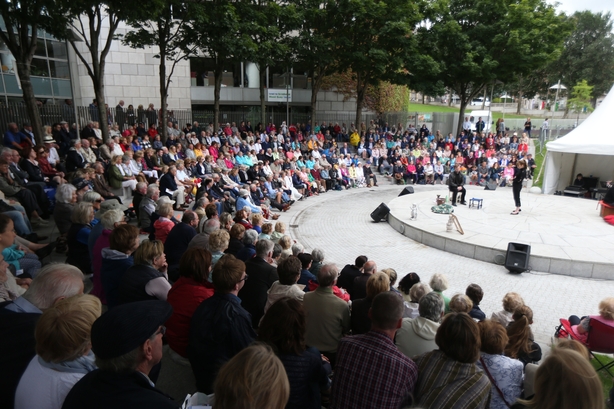 Our loyal supporters, from literally all four corners of the planet, attend year after year. I have become friends with people from France, Germany, USA and UK, through their attendance at the performances - they wouldn't miss the festival for love nor money! It's fantastic when tourists fall upon the opera by accident and come to speak to us afterwards, to tell us how thrilled they are to have happened upon it and to praise the quality of the work. Naturally, we're at the mercy of the Irish weather, a very precarious position to be in on our Fair Isle!! However, the Gods have been kind to us and I think over the 18 years we've been rained off only twice!!!
Our repertoire is vast. Yes, we've presented the classics – La Bohème, Madama Butterfly, Tosca, Rigoletto, Die Zauberflöte, Le Nozze di Figaro, Il Barbiere di Sivilgia, Cosi Fan Tutte etc. But we have also presented more challenging fare – Ravel's L'heure Espagnole, Bernstein's Candide, Kurt Weill – and this season we are performing a series of one act operas in their entirety – Sullivan's Cox and Box, Donizetti's Rita and Puccini's Gianni Schicchi. Indeed, Gianni Schicchi boasts a cast of 12 singers including some of Ireland's finest opera singers – Brendan Collins, John Molloy, Simon Morgan, Colette Delahunt, Martha Bredin, myself – and some up and coming future stars - Ecaterina Tulgara and Richard Shaffrey as the young lovers and my own 8-year old daughter, Emily, as Gherardino!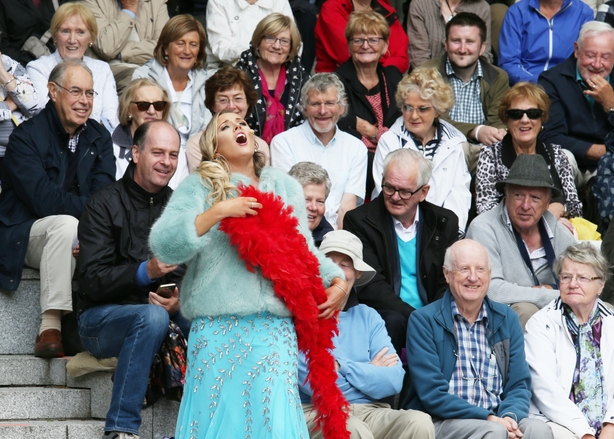 Like myself, baritone Simon Morgan has performed in the operas from the outset, with directors Morgan Crowley and Eoin Cannon also involved for many years. The current Arts Officer, Ray Yeates, and his wonderful team in The Lab on Foley Street, are bringing the initiative from strength to strength, ensuring the longevity of this - I believe - very important, I believe, musical endeavour in the centre of our country's capital.
So, get your cushions out folks, pack a beverage and a snack and get yourself down to Dublin's Civic Offices the next three Thursdays for the perfect mix of culture and fun! You won't regret it!
Soprano Sandra Oman performs in Opera in the Open, the popular lunchtime series of free concerts taking place at the Amphitheatre, Woodquay, D2 from 1-2pm this August. Catch Cox and Box by Arthur Sullivan on August 10th, Rita by Gaetano Donizeti on August 17th and Gianni Schicchi on August 24th - details here.