In an ongoing series of articles, critic and broadcaster Cristín Leach selects 21 artworks for RTÉ Culture that define Modern Ireland.
Number Ten: Risk by Michelle Browne (2011)
In 2014, Michelle Browne's multi-screen video piece Risk was screened as part of a Crawford Gallery group show, which attempted to chart a path through post-Celtic-Tiger, recession era Ireland. Risk was a stand-out contribution, setting the tone for the entire exhibition.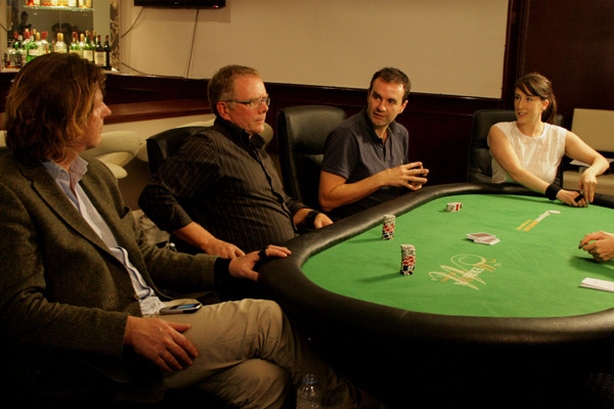 It consists of two video images, projected side-by-side: on the right, four people playing poker, with a dealer; on the left, a split screen, quartered with the repeat image of a red chair teetering on two legs at the end of a plank. Browne is playing too. She's the only woman at the table. The others turn out to be a banker/broker, an investor/entrepreneur and an economic researcher/academic. As they play, they talk about money and taking risks.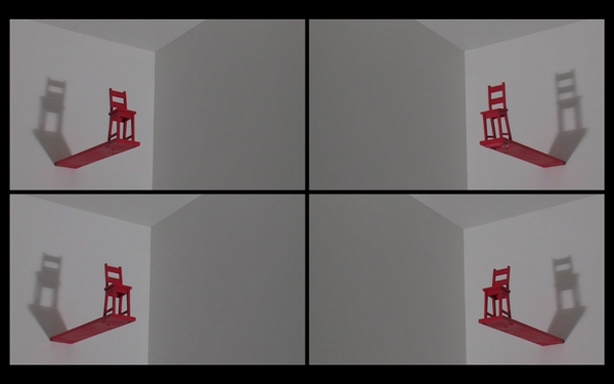 Browne describes the work as "live performance documentation". What it becomes is a form of group interview as spectator sport. The participants provide unrehearsed, yet portentous answers to her questions: "when no one's taking any risk, nothing is happening", "if everyone saves, everyone goes broke", "at some point greed takes over", "who would want a risk-free world?" Every now and then, one of the chairs on the other screen drops suddenly, flashes and jumps back up onto the plank. That drop is connected to body monitoring devices, which are tracking the players' stress levels. The discussion turns to testosterone, cortisone, and gender as key factors in estimating threat.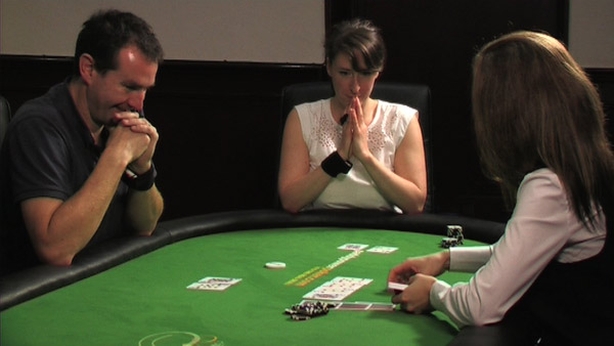 Risk casts an illuminating, sideways light onto elements of human behaviour that influenced Ireland's boom and bust. It's clever and unpredictable, and you will want to watch until the end, if only to find out who wins.