Veiled is inspired by real events in the lives of women in the Irish Muslim community - listen to the acclaimed RTÉ Drama On One presentation above.
Written and devised by Louise Lewis and Gorretti Slavin, this audio presentation immerses the listener into a kaleidoscopic view of vignettes from the women's lives in an ever-changing Irish and world social landscape.
Having worked closely with many young Irish Muslim women and with Ken McCue of Sport Against Racism Ireland (or SARI as it's more commonly known) Louise & Gorretti combined dramatic scenes, spoken word, archive audio as well as location recordings to reflect the experiences of some Muslim women in Ireland.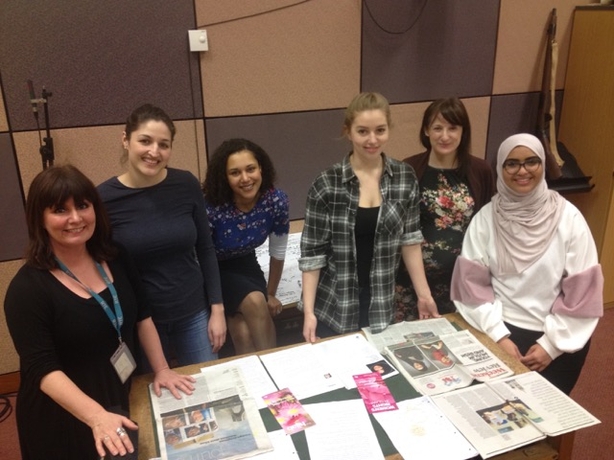 Donna Anita Nikolaisen of Fair City fame played Ghada, A Date for Mad Mary and Can't Cope Won't Cope star Seána Kerslake played Ama, whilst her Mad Mary co-star Charleigh Bailey played the role of Mira; Abbey Theatre actor Nyree Yergainherssian (also of Fair City) was Zuhera.
Poetry was written and performed by Raneem Saleh and who also played the role of Ghada's friend Zara, Other roles were played by the company, and by students of the Lir Academy.
Listen back to Veiled and all other Drama On One plays here.