Next week, 27-year old conductor Karen Ní Bhroin, currently Conductor in Training with the RTÉ Philharmonic Choir, makes her RTÉ National Symphony Orchestra (RTÉ NSO) debut in a programme celebrating the delights of summer. Here, Karen (who only began conducting in 2012), writes for Culture about her preparations for the biggest gig of her brilliant career to date.
On Tuesday 11th of July, I will make my debut with the RTÉ NSO in a lunchtime concert in the National Concert Hall. This day has crept up on me quite quickly!
The whole process started back in February during rehearsals of Bruckner's Te Deum with the RTÉ Philharmonic Choir and RTÉ NSO. I was asked during rehearsals to pop out and speak to one of the managers, this took me by surprise but I left the NSO office with the biggest smile on my face.
The task of preparing, planning and conducting the orchestra in a lunchtime concert was to consume my mind for the coming months. I was asked to plan a programme with a theme - immediately, 'Summer' popped into mind. I've always been a fan of Wagner's music and I cherished the thought of conducting his opera Prelude to Meistersinger, set on midsummer's day. The obvious choice in my mind to pair with this was the Midsummer Night's Dream Overture by Mendelssohn; the composer originally wrote Midsummer Night's Dream as incidental music (the background music to create or enhance an atmosphere), after reading a German translation of Shakespeare's play.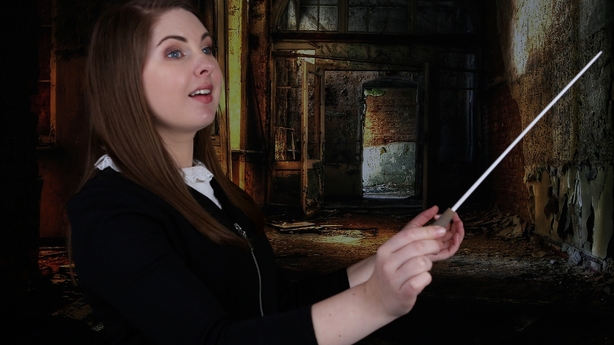 Edward German, a lesser known English composer, also wrote incidental music capturing Shakespeare's Henry VIII. From this we will perform three short, fun Dances. The opening piece for the concert is by another English composer, Frederick Delius. Delius lived all over the world during his career, but he often longed for his beautiful English countryside; this is captured in his masterwork Summer Evening.
The programme is one which everyone can enjoy. The three Dances are fun, light and short, Delius's Summer Evening is delicate, lyrical and idyllic, and the drama of Midsummer Night's Dream and Meistersinger will balance the night out, with twists and turns during each of their short musical journeys. They will leave you singing and wanting more!
Listen: Karen Ní Bhroin talks to RTÉ Arena:
We need your consent to load this rte-player contentWe use rte-player to manage extra content that can set cookies on your device and collect data about your activity. Please review their details and accept them to load the content.Manage Preferences
For me, the work began months ago, sitting with the pieces, living with them and allowing the music to come to live inside my head. I've worked out the structure and the detail - the geography of the music. Now, all that's left is to let my thoughts come to life with such wonderful musicians. As a conductor, we practice in silence with all this wonderful music in our heads: I'm so excited to make music with the RTÉ National Symphony Orchestra, and to share it all with the audience on Tuesday.
The work will commence on Monday morning at 10am, when we'll gather and begin to put the programme together - you'll get to hear the results on Tuesday at 1.05pm. The concert will also be broadcast live on lyric fm. It really is a programme for everyone, so come along and enjoy it! I'm thrilled, honoured and excited - and so is the music!
The RTÉ National Symphony Orchestra Lunchtime Concert, with Karen Ní Bhroin, conductor, Tuesday, 11 July 2017 at 1.05pm - details and tickets here.