Actor Daniel Day-Lewis caught fans and peers off-guard this week, announcing his retirement from acting following completion of his role in Paul Thomas Anderson's Phantom Thread.
Arena with Seán Rocks took a look back at the 3-time Academy Award winner's much-lauded career with Dr. Ruth Barton, lecturer in Film Studies at Trinity College Dublin.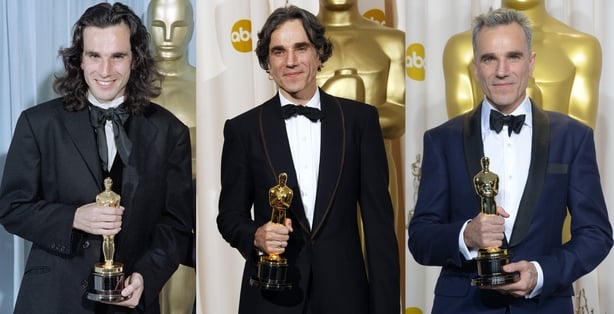 Seán also consulted director Jim Sheridan, who worked with Day-Lewis on My Left Foot, In the Name of the Father and The Boxer.
When asked how definite he thought Day-Lewis' decision was, Jim didn't mince his words.
"Oh, I think it's definite. If he says that it's very hard for him to come back, you know. It may be a way of Daniel Day-Lewis forcing Daniel Day-Lewis to take a decision that Daniel Day-Lewis doesn't want to take, if you know what I mean. It's like, I'm going to announce this and the reality will follow suit".
Expressing regret that they won't get to collaborate with each other again in the future, Jim was circumspect about Daniel's decision.
"He wouldn't do it if he didn't have to do it. That I can tell you".
For the interview in full with Dr. Ruth Barton, and a look back at Daniel Day-Lewis' career, listen back to Arena with Seán Rocks here.
Photo credit: Dimitrios Kambouris/Getty Images