Tim Parks' latest novel works hard to be jocular and mordant about his protagonist who's in the throes of a post mid-life crisis. However, the author did not need 342 pages to tell the yarn.
Thomas Sanders seems familiar, being the self-analysing, neurotic father and husband who is vaguely pathetic - and bathetic. At 57, the much sought-after linguistics prof has taken up with a woman named Elsa who is three decades his junior.
However, while he has told his distraught wife that he has decided to leave, he hasn't the courage to tell his dying mother Martha. Martha is a deeply religious woman who appears to be experiencing doubt on the threshold of her departure in a hospice in London - Thomas finds a book about how to deal with weakening religious faith by her bedside.
Meanwhile, his best friend David has been assaulted by his unbalanced son Charlie, and the unfortunate Sanders becomes embroiled. Deborah, David 's wife and the mother of the young man, wants him to try and counsel her son and smooth over the aggro. It appears too that there may have been a one-night stand with Deborah some time in Sanders' past.
Sanders' face seems vaguely familiar from literature, and there have been many incarnations indeed of the vulnerable, misunderstood and spiritually-stranded post mid-life male. Conflicted fathers, husbands, mid-life crisis men abound, of course, in the fiction of John Updike, Saul Bellow and Philip Roth.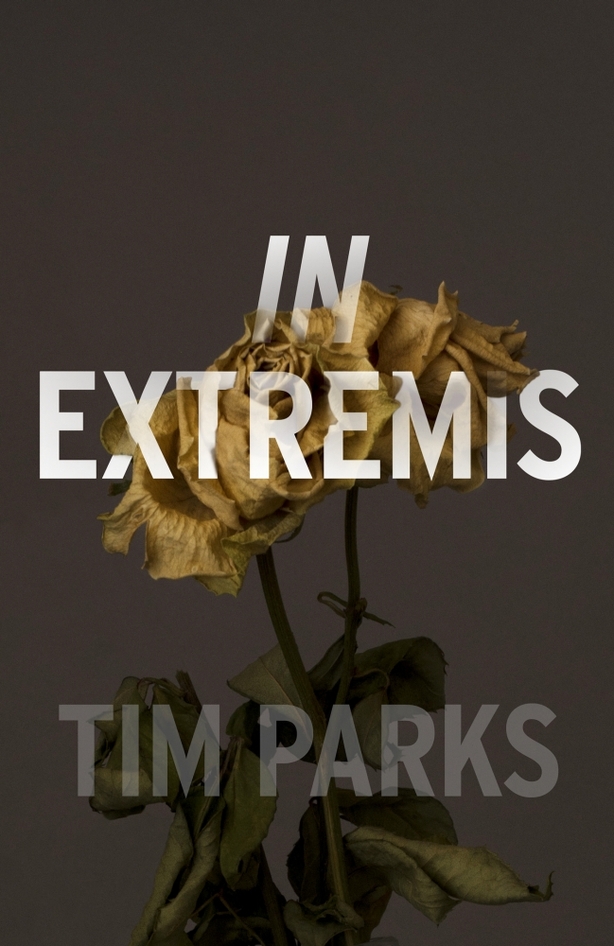 No doubt there are English exemplars too. Certainly David Lodge used to do a good line in over-thinking, over-wrought, over-heated male protagonists. Reading Parks' In Extremis one is indeed reminded of Lodge: a sprinkling of light English comedy of manners, that demure paddling in the shallows of life, softening the treatment of existentialist tropes with humour. Irish authors do not do this sort of thing.
Meanwhile, e-mails and mobile phones constantly ping stuff at the hapless protagonist, as though such devices were almost central to the plot. They are not, they are just tools and they should not in fact be made central to any plot. Yes, yes, I hear you - novels in the past were based on series of letters to and fro, so why not emails and text messages today then? When used carefully, when the the content of an email is central to or pivotal in the action, yes, of course. But constant mentions of emails and mobiles just over-clutters and clogs up a story.
Parks is a fluid, vivid writer and a respected translator of the Italian canon into English. He is the author of Italian Ways: On and Off the Rails from Milan to Palermo, a satisfying account of commuting for work and travelling for pleasure - a moot point - on Italian trains. Resident in Italy for over 30 years, he has written about being an English football fan of an Italian football team in his well-regarded book, A Season with Verona.
An academic with an entertainer's streak, he knows how to inject compassion, self-deprecation and wit into his treatment of profound issues of belief and afterlife in his latest novel. But the belief and unbelief stuff just goes on way too long (and the mother too, bless her, takes a heck of a long time to die.) Moreover, the wit is feeble enough betimes. Michael Frayn - to cite another English writer of fiction - might have handled this kind of material with a defter hand.
Parks' laboured slice of life left your reviewer straining for more. Indeed it left him straining for less, too - halved from its 342 pages and mercilessly edited, it could have been great fun. In fact that's it's only real fault in the end - it's too rambling and too long.
Paddy Kehoe