Prior to 1993, being homosexual was illegal in Ireland. A Different Country is a landmark documentary recounting the astonishing true story of how the Irish LGBT community first mobilised to change the laws around homosexuality. Below, Producer and Director Edmund Lynch introduces the film.
Watch A Different Country here on RTÉ Player
On a cold October evening in 1973, ten individuals met in Building No 5, Front Square, Trinity College Dublin and formed the Sexual Liberation Movement - and so the Homosexual and Lesbian movement was born in Ireland. Among the people attending this meeting were Ruth Ridderick, Mary Dorcey, Margaret McWilliams, Gerry McNamara, Hugo McManus, Peter Bradley, David Norris, Irene Brady, Michael Kerrigan and myself.
We need your consent to load this YouTube contentWe use YouTube to manage extra content that can set cookies on your device and collect data about your activity. Please review their details and accept them to load the content.Manage Preferences
On 22nd February 1977, Tuesday Report, one of the first RTE programmes dealing with Homosexuality in Ireland, was transmitted. Broadcaster and reporter, Cathal O'Shannon wrote in the RTE Guide:
In Tuesday's television programme we talk to homosexuals – to their parents, to psychiatrists, to priests. it is not possible in a short time to examine every aspects of homosexuality in detail. We have had to ignore certain aspects – as for instance the plight of the married homosexual. Nor have we sought the opinion of those who minds and understanding are closed to the problem. The men and women in the film look like me and you. They are accountants, civil servants, students, shop-workers, manual-workers office-workers. The only difference is that their sexual orientation is towards their own sex.
On 7th July 1993, after 20 years of lesbian and gay visibility in Ireland, President Mary Robinson signed into law the Bill decrimalising homosexual acts. Two decades later, on 17th November 2015, Cormac Gollogly from Terenure, Dublin, and Richard Dowling from Athlone, raced to the Registry Office in Clonmel, County Tipperary, and made history by becoming Ireland's first same-sex marriage couple.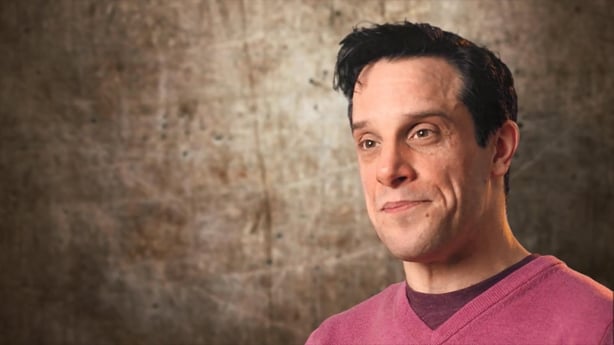 There have always been LGBT people in Ireland and throughout the world - and it's important to tell their stories. Our documentary film A Different Country talks to LGBT people in Ireland (and their supporters) on what life was like growing up in a country where it was illegal for gay men to show and practice their love for another gay person.
For A Different Country, we interviewed 168 older LGBT people about what it was like in Ireland during this period of our history; the problems they had to face, how for some this meant having to leave the country in order to be themselves, and how for others it lead to their premature deaths.
Many people had the courage to be free, however, and today we are a better society. In our programme you will see and learn from the people who were there - ultimately, we had enough material to make 10 more films. Today, It is important to remember that the late 1960's saw the start of a new era, one in which people began to embrace the freedom to change society for the betterment of its people. That journey continues today.
A Different Country, RTÉ One, Wednesday June 21st @ 9.35pm.