Anne Maree Barry's new film work Otium cum Dignitate ~ Leisure with Dignity combines the acclaimed artist's own psychogeographic walking tours of the 'Monto' area to create a film and exhibition that reflects historical events, whilst at the same time presenting a complex portrait of female empowerment.
in Otium cum Dignitate, four characters - Madam May Oblong, Kitty D, Countess Aldborough and The Custom House - establish a dialogue between locality, history, architecture and the independence of women in a specific time.
Here, she writes for Culture about the genesis of the project.
In 2015, I was living in Toronto and reapplied to be put on the electorate register in order to vote in the Referendum for Marriage Equality in Ireland. I returned to Dublin to vote yes and at the same time move into a residential studio at The Fire Station Studios on Buckingham Street, adjacent to Connolly Rail station, a former notorious area called the Monto and a former Magdalene laundry. The move was harder than I had anticipated; friends had moved on, I was being re introduced to an art community which was familiar but unfamiliar at the same time. Many things had happened in my personal life since my show at The LAB, Foley Street, a successful film installation of Rialto Twirlers (2010). How would I move on from my past and live in the present? What occurred was that the area began to inform me.
After the successful yes vote, one sunny afternoon when I returned to my studio I sensed from the moment that I opened the door that there was a presence in my studio. I heard cooing pigeons. It took myself and Christie, The Fire Station concierge, around 45 minutes to get both birds out. One pigeon flew out of its own accord whilst the other was too frightened. Her beating heaving heart actually disturbed me and I saw up close the fragility in these 'flying rats'. Christie caught her eventually, and she was set free from my studio minus a few feathers.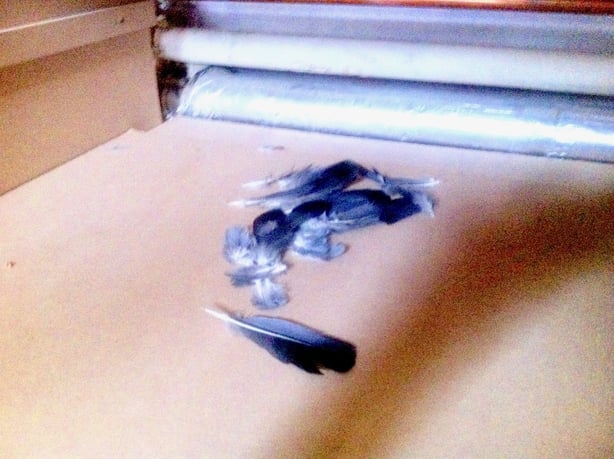 Then came the spiders, really big giant ones, unnatural for Ireland. One morning I said to myself "I wonder is there a spider in the sink today?" – and lo and behold there was a giant one. A friend said to me that one of Louise Bourgeois' spider sculptures is called Mamam. I felt a shiver down my spine as I had recently been reading about the Monto and the wonderful female Madam characters, along with an article about the Monto Arts group which Sheena Barrett, Curator of the LAB Gallery is involved in. Once I began to write about Monto and thoroughly research the area – the visits from nature (and the bird shit) stopped.
In 2016, I went to Helsinki to the Helsinki International Arts Programme (an award in conjunction with Temple Bar Gallery & Studios) for 3 months, discovered more about myself, my work process and wandered in the epic Finnish forests alone. This 'break' from the Monto was necessary for the making of this new film work and the development of my writing skills and accepting life as an artist – 'a room of one's own' and all that it entails.
I watched the HBO TV series Westworld and linked Thandie Newton's Maeve character with the madams of the Monto – it was about freedom and independence. With sexual female independence, however, particularly in those times, freedom came at a heavy price for many women. There also a hierarchy within it with some very powerful women. With such power comes certain traits - and unfortunately people get left behind. It is cyclical and still evident in our present day. I wondered how this area in Dublin would have been like if Ireland had not been made a Republic – would these Madams have overturned the patriarchy? Would the British soldiers have stayed single visiting them alone?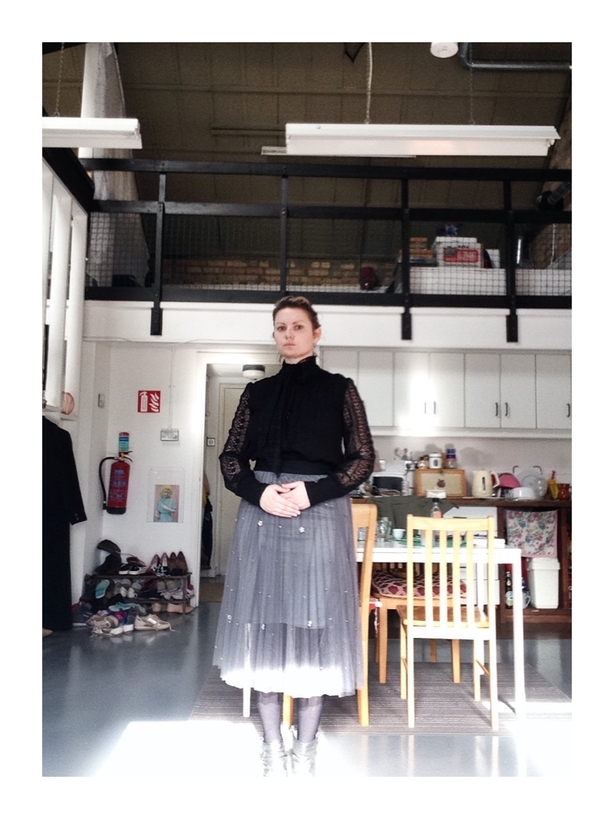 With this film I learned to write for actors (Niamh McCann and Katie Freeney) and see my research and dialogue come to life, as cheesy as that sounds. I felt privileged on the day of the shoot, and I still do during the post production process seeing my vision and idea take shape and develop. Making a film is a collaborative process and I trusted all my crew – the majority male. My producer Glen Collins, has always has believed in what I do and it is this that makes me want to continue to make work, for everyone.
On International Women's Day in March 2017, I joined the Repeal the 8th Amendment protests. On one of the marches that day, we took over O' Connell Bridge and stopped traffic for a few hours. Later on that evening we marched from Parnell Square, down O' Connell Street and over to government offices – The Dáil. I no longer felt alone in a country, where I previously felt no connection. I marched with women and men. One of my favourite scenes was an older couple jumping up and down at a street curb, whooping for us. It was a defining moment, an older generation encouraging a younger one. I am now glad that I returned from Toronto. My intention is that the film, despite focusing on the past, generates discussion in the present – what has changed, what is about to change.
Leisure with Dignity, The Lab, Foley Street Dublin, until August 20 2017 - details here.