Summer is that time of year when readers emerge from hibernation, having devoured their reading lists, and seek out authors who have sustained and entertained them through the darker months.
We feel we know these writers intimately having spent hours, and sometimes weeks, with their carefully wrought characters, plots and foibles.
Now we want to ask why they killed so-and-so, or what provoked such an outlandish twist, or get given at least a hint that their fictions are autobiographical: "Pass me the mike, please; I have a question… oh! And a statement, and yes, I'll keep it brief, promise…"
International Literature Festival Dublin (ILFD) runs from May 20th – May 29th; and the line-up is formidable, including (deep breath) novelists Susie Orbach, Patrick McCabe, Ruby Wax, Elizabeth Strout, Colm Tóibín, Lisa McInerney, Richard Dawkins, Madeleine Thien, Dušan Šarotar, Raja Shehadeh, Bettany Hughes, Dorit Rabinyan and Richard Ford; poets Michael Longley, Leontia Flynn, Kerrie O'Brien, Paula Meehan and Peter Wawerzinek; journalists Patrick Cockburn and Mary Fitzgerald; filmmaker Xiaolu Guo and historian Avi Shlaim. It's fair to say there's pretty much something for every literary taste, and more besides.
While the conversation with maverick film director Werner Herzog is unfortunately sold-out, RTÉ Culture has selected a quartet of highlights from the 10 days to come: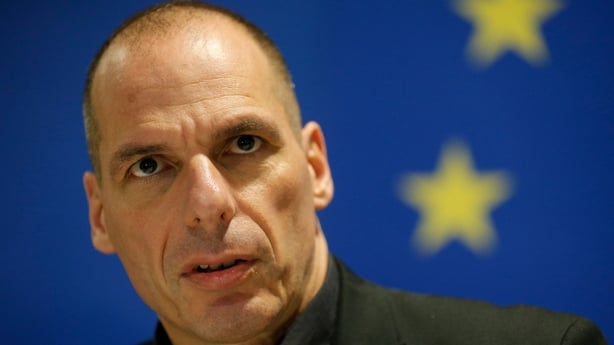 Vanis Varoufakis – Sunday, May 28th - RDS Concert Hall €15
As Minster for Finance in Greece when they became the scapegoats of Europe's financial crisis, Varoufakis has a fascinating insight into what it feels like to feel the full brunt of European bureaucracy hell-bent on destroying his country's economy in order to set an example.
Unafraid of the consequences, Varoufakis has become an unlikely rockstar-Economist who - with his middle finger firmly aimed at the austerity his country is enduring and those who dished it out - has written and talked about what happens to a sovereign people when they become a lesson for other countries.
In his book, Adults in the Room: My Battle with Europe's Deep Establishment, he uncovers Europe's power structures, analysing the union and those that it serves.
Varoufakis's opinions are vital in a time of Brexit and the resurgent right in Europe as the EU will either have to reform or face disintegration.
Sally Rooney – Monday, May 29th - The Pillar Room €10
There is always a debut that causes publishing insiders and fellow writers to whisper and gloat with knowing excitement. Literature's version of insider trading, the slow-moving world of publishing means that a new, unpublished writer's searing talent is rarely kept a secret for long.
In 2017, it is Sally Rooney who is causing a stir. Her debut, Conversations with Friends, was the subject of a seven-way bidding war between publishers, which was eventually won by Faber & Faber. They will publish the book in June and have sold the rights internationally to over eleven countries.
The novel is set amongst the Dublin literary world of launches and readings, as college friends Frances and Bobbi meet a new couple, Melissa and Nick, whose sophistication and allure starts to drive a wedge between the students.
Revealed through a series of conversations, their friendship begins to morph as it feels the pressure of real-world desires. The reader gets to chart how the characters develop through a series of candid discussions they have about sex and friendship, gender and politics, art and literature, and of course themselves.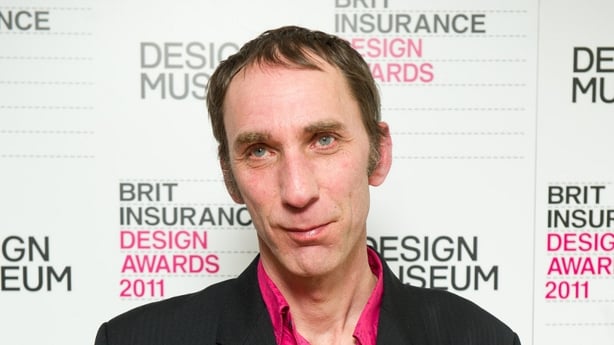 Will Self – Wednesday, May 24th - Smock Alley Theatre €12
This intellectual totem and caustic iconoclast is many things, but firstly and most importantly, he is a novelist.
It is under this guise that he visits Dublin on his book tour. After Umbrella (2012) and Shark (2014), he is launching the final installment in his trilogy of daring and daunting novels that have, according to John Banville, "… carried the Modernist challenge into the twenty-first century, and worked a wonder."
Phone is a satire exploring our modern dependence on technology, and how that is impacting upon our behavior. Self approaches his subject matter with that same ferocious inventiveness which has marked him out as this era's most imaginative writer (some would argue impenetrable).
Always an erudite and entertaining speaker, Self's interview with Sinead Gleeson will be recorded for broadcast on RTÉ Radio 1's Book Show.
We need your consent to load this YouTube contentWe use YouTube to manage extra content that can set cookies on your device and collect data about your activity. Please review their details and accept them to load the content.Manage Preferences
An Evening with an Immigrant: Inua Ellams – Saturday, May 20th - The Complex €10
Inua Ellams is a poet, playwright, performer and artist whose touring show asks the question, where do you call home?
Over the course of an evening of storytelling, rap and poetry - set to the music of DJ Sid Mercutio - Ellams recounts anecdotes from his colourful and nomadic life as an immigrant.
We're told about his escape from fundamentalist Islam, how he had a drink with the Queen of England and why taking to a city's streets at night helped him foster a like-minded community.
From Nigeria to London to being the only black student attending his school in Tallaght, this tale is about an identity in constant flux, and the comforting discovery that not all people who wander are lost.
See the full programme of events and book tickets on the ILFD website.