John Kelly writes for Culture about the Albums That Will Save Your Life... This week, he's got one for all the parents in the house.
Born Harry Warnow in Brooklyn 1908, the composer Raymond Scott was a true musicial pioneer. He began as a jazz musician and although it was never the intention, his music was often used in the famous Merrie Melodies cartoons - setting the frantic, madcap tone to the doings of Bugs Bunny and Daffy Duck.
More importantly however Scott, the musical scientist, invented numerous electronic instruments including the Clavivox (an early synthesizer) and, in the course of his work for the Bendix Corporation, developed many advanced recording techniques. It resulted in some quite spectacular experiments in early electronica, not least when he set about the task of making music specifically for babies.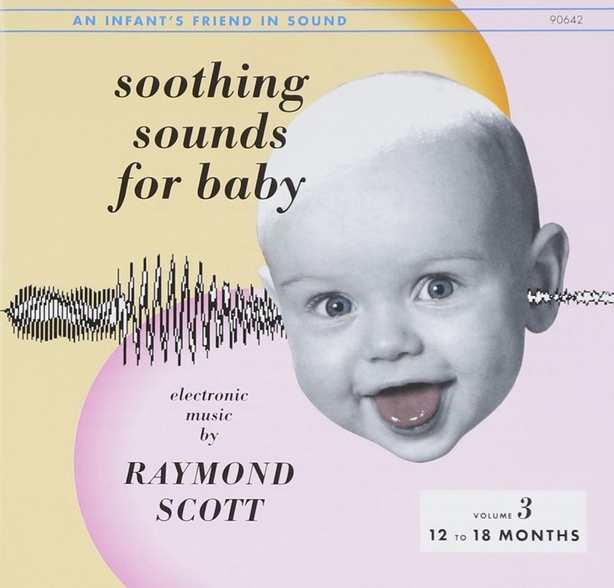 Soothing Sounds for Baby is a three volume series recorded at the start of the Sixties. In collaboration with The Gessell Institute of Child Development, it was developed as an "aural toy" – music to be heard during "feeding, teething, play, sleep and fretful periods." It was also intended to be "pleasantly stimulating." To the modern music fan however, it's clear that what we're really dealing with is an example ambient electronica that seems to predict everyone from Eno to Aphex Twin.
But aside from this 'hidden treasure' aspect in terms of music history, it's also worth stating – especially for any parents reading this – that the music still works as it was originally intended. It certainly worked in our house. And worked also for numerous listeners to my former radio shows – clearly willing to try anything to get a little peace. I still meet people who thank me for the tip.
It was the French physician Alfred Tomatis who discovered that treating your babies to Mozart would improve their motor skills, speech and the entire left-side of the brain. But with all due respect to Mozart and Tomatis, my recommendation still stands. This experimental, way-ahead-of-its-time music by the genius Raymond Scott might be just the thing need – especially for "feeding, teething, sleep and fretful periods."
There are three volumes. Volume 1 is for babies from the ages of 1 to 6 months; Volume 2 is 6 to 12 months; and Volume 3 is 12 to 18 months. If you're interested either as a parent or as a Kraftwerk fan, the CDs are available on the Basta label.