Acclaimed young ballet dancer Cian Hughes is currently starring in the Ballet Ireland production of Giselle, touring nationwide until the end of May. Here, Cian writes for Culture about the dancer's life.
For me, the theatre is one of the most magical and greatest places to be in the world, somewhere I feel at home in. I often go to the theatre alone, but I never feel lonely because it always welcomes you with open arms. The theatre takes you away from everything - a live performance has the ability to transport you and take you on a journey. You can laugh or cry or do both at the theatre, it is something irreplaceable. As a performer I feel so incredibly lucky to get to do what I love every day, and I couldn't imagine doing anything else. What I love about ballet is you're always learning and pushing yourself to do better and to be stronger. When you have those moments where you listen to the music, see a performance, have a good class or a show, everything makes sense. There are no words to describe why I love to dance. I think to myself: I couldn't imagine my life any other way.
We need your consent to load this Vimeo contentWe use Vimeo to manage extra content that can set cookies on your device and collect data about your activity. Please review their details and accept them to load the content.Manage Preferences
I am originally from Dublin and grew up in Navan, Co. Meath. At school I was most interested in English, Art and Music so I think I have always leaned towards my creative side. I started dancing locally (at the Spotlight Stage School) and it was from there that I was first introduced to the world of performing. Throughout my childhood I danced in stage school productions as well as the pantomimes at The Olympia, and I knew that I wanted to have a career as a professional dancer.
I decided to take the next step and audition for The College of Dance in Dublin. I remember my Mam and I driving up and I wouldn't let her come inside as I thought it wasn't 'cool' to have her wait with me! I had never trained in ballet, couldn't touch my toes and had absolutely no idea what to expect. My audition was successful and my plan was to train there as my TY year at school. That September, I started studying at the college and later joined the Irish National Youth Ballet Company - sixteen is considered very late to start training in classical ballet, as most people start as young as 3 or 4. The first live ballet performance that I ever saw was at the Gaiety Theatre, and it was by Ballet Ireland. I was completely blown away and utterly speechless. A year later I was chosen to be one of the dancing children as part of Ballet Ireland's The Nutcracker. I still remember it like it was yesterday - to me the dancers seemed like celebrities! I never would've dreamed that one day I would be a dancer with the company.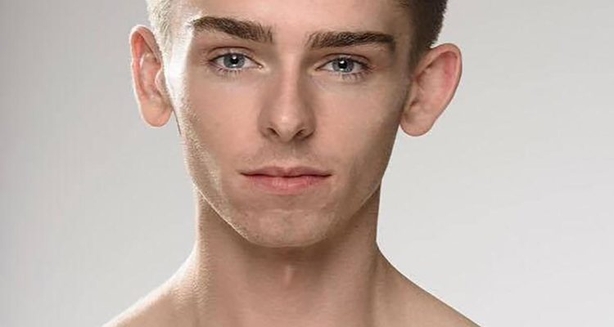 I moved to London and began my professional training at Central School of Ballet, where I had three of the best years of my life. It was my dream to train at Central, and my family and I had to make a lot of sacrifices to make this happen, but we did it. My time at Central was a complete whirlwind, and I learnt a lot about myself as a person and as a dancer. The training was very intense: a typical day consisted of morning ballet class at 8:45am for two hours, followed by classes such as pas de deux, contemporary, jazz, Pilates, coaching, repertoire, musical theatre and singing. Last year I graduated receiving a BA (Hons) degree in Professional Dance and Performance. I made friends for life and I'm smiling while typing as I think back about this most unforgettable experience - if I could, I would do it all over again if I could!
I made my professional debut with Ballet Ireland in The Nutcracker last year. This season, we are working on Giselle which is choreographed by former Royal Ballet dancer Ludovic Ondiviela. Giselle is a story of love, betrayal and redemption; Ludovic's vision is to bring the story into the 21st century. He said people still fall in love get their hearts broken, and I think the audience will be able to relate. It's very special for me to be a part of this production and to be a part of the creation of new work. I am learning so much as an artist being in the studio and working, but also to be able to watch the other dancers and follow their storytelling of this ballet is really inspiring for me. There are moments that will make you smile, and moments that will break your heart.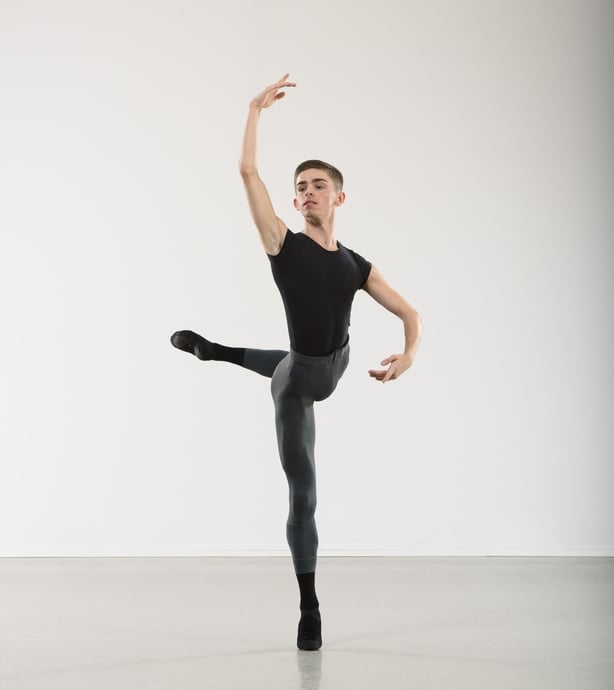 In the build up to opening night, a typical day at Ballet Ireland consists of daily class at 10am. This is so important for a dancer, as it allows you to continue to build and grow on your technique, tune into your body and prepare your for the day ahead. We do class every day, followed by rehearsals until 6 or 7pm that evening. As a dancer, your body is your tool so you have to look after it to the best of your ability. There are a lot of things that have to be considered in order to insure that you can be at your best for performances and rehearsals. For me, I try to maintain a balanced diet and a balanced lifestyle. Outside of work, I go to the gym to condition and strengthen my muscles, eat good food and rest as much as I can. I will still go out and enjoy my free time with friends and I think it's really important to have downtime and other interests and hobbies. In terms of my diet, I don't follow any trends or fads; the food you eat is your fuel, so for me I try to eat foods that will give me energy and help me to recover. I try to keep things simple in terms of my meals: I eat a lot of protein and carbs as well as fruit and veg throughout the day. I eat a lot of meat, eggs, pasta, rice and bananas as well as milk, protein bars and shakes. I always have a bag of sweets in my bag throughout the day to give me a little kick if I need it, and I will admit that although I try to be healthy I still enjoy and indulge treat foods and snacks!
I have always been so incredibly proud to be Irish and it is so nice to be living back in Dublin - I feel a huge sense of pride to work here and to be in my home city. Going on tour is always a great buzz and I love getting to travel and see different places on the road. It's really made me appreciate the beauty and culture of Ireland. It can be very long and tiring, but completely worth it. From travelling between venues and performing, I always try to squeeze in a little bit of sightseeing and one of my highlights last season was getting to see the Giants Causeway for the first time; it was just beautiful. What's great about being on tour is getting to perform in front of local audiences, visiting different theatres and staying in different hotels. It's really rewarding getting to perform in front so so many different audiences, and really making dance accessible to everyone.
The Ballet Ireland production of Giselle is on tour nationwide until 26 May - details here.