My name is Veronika Sardiko, and I am the artistic director and choreographer of The Watchmaker, a ballet and street dance theatre show that will take place at the Olympia on May the 5th, for one night only.
The idea for the show came to me about two years ago when I met my partner Ernest Putelis (ErnBotTik) from Lithuania. As one of the few professionals in ireland, he dances primarily through the popping style of hiphop, a mechanical, robotic kind of movement and I was immediately inspired with the idea of clockwork, and from then came the beginnings of a vision to create a show about time.
I wanted to create a story that dealt with the value of time, how happiness and self-actualisation are available to us... if we can allow it into our hectic schedules. Amidst the hustle and bustle of routine, precious moments in our lives slip by unappreciated. By means of dance we are dealing with the fallout of time spent badly, of family disputes, children neglected, self-criticism, excess, anonymity and so on!. I wanted to create a story that was universal yet relatable… so we are presenting the reality of life in a modern metropolis, but of course with fantasy characters such as watch faeries who live in the clock studio, and evil spirits who come and steal away time!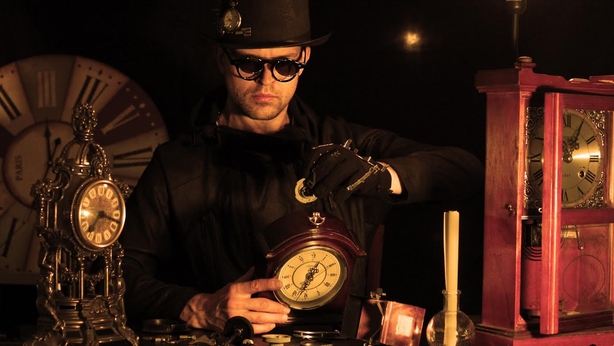 For me, the show is especially unique in the way that we are bringing street dance into the theatre, onto the main stage of the Olympia and giving it a central focus. Having created many different choreographies with different groups, I wanted to create a large show which combined the best of a variety of dance styles within one cohesive narrative. Uniting a cast of highly skilled dancers through a variety of workshop auditions, I was able to source a great range of ability and style including ballet, contemporary dance, hiphop, popping, breakdance and krump. Not alone that but our show is unique in our twenty-one strong cast which represents a community of nationalities from Ireland, France, Poland, Australia, Argentina, Philippines, South Africa, Lithuania, Latvia, Brazil, Turkey, and Japan.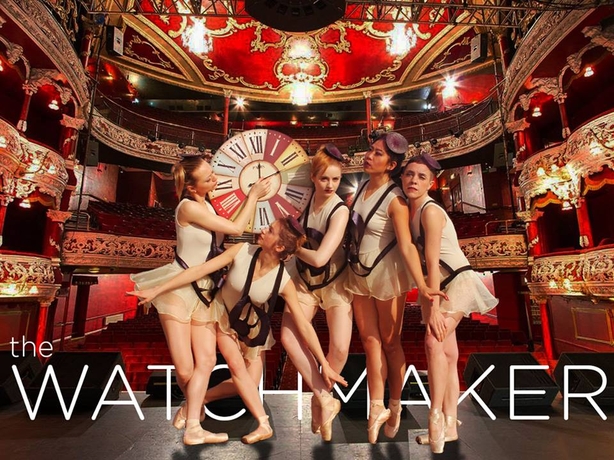 We have been working tirelessly over the past two years to give our audience something to remember. Our dancers have been putting in every bit of their free time from different performing and dancing gigs and day jobs to create an engaging performance to the best of their abilities. It has been a mammoth task inbetween developing detailed choreography, finalising the libretto, and managing rehearsals and production design, but we are almost there. The clock is counting down!
The Watchmaker: Classical & Street Dance opens at the Olympia Theatre on May the 5th for one night only before touring to Latvia in Autumn 2017. More details here.