To celebrate Poetry Day Ireland, the team at Poetry Ireland have asked some choice poetry lovers to pen some articles for us celebrating the poetic medium in all its shapes and forms. Here, the team from legendary Dublin bookshop Books Upstairs chip in with a beginner's guide for those readers out there who might be adverse to verse...
---
At Books Upstairs, we make no secret of our love of poetry. And we believe that poetry can be for anyone, even if not everyone knows it. Whatever preconceptions one might have, poetry can be as accessible as music, a truly democratic art form and way of celebrating and engaging with the world around us. So don't be scared, and why not dip your toe into one of our recommendations? Poetry is for us all!
So here are five poetry recommendations for people who think they don't like poetry…
Brian Bilston, You Took the Last Bus Home (Unbound)
Dubbed "the Poet Laureate of Twitter", Brian Bilston's short, witty poems have a huge online following. Titles in his first book include Why I have Never Read War and Peace: Ten Excuses, and No, You Cannot Borrow My Mobile Phone Charger. These poems, some presented as Excel spreadsheets, some as games of Scrabble, have impressed the literati and made poetry readers out of some surprised Twitterati.
Mary Dorcey, To Air the Soul, Throw All the Windows Wide – New & Selected Poems (Salmon Poetry)
Mary Dorcey's collection holds moments in her own life, the lives of women, and the life of Ireland, under a microscope: clear in description and forthright in feeling. If what bothers you about poetry is abstraction and ambiguity, these poems speak as directly as an old friend.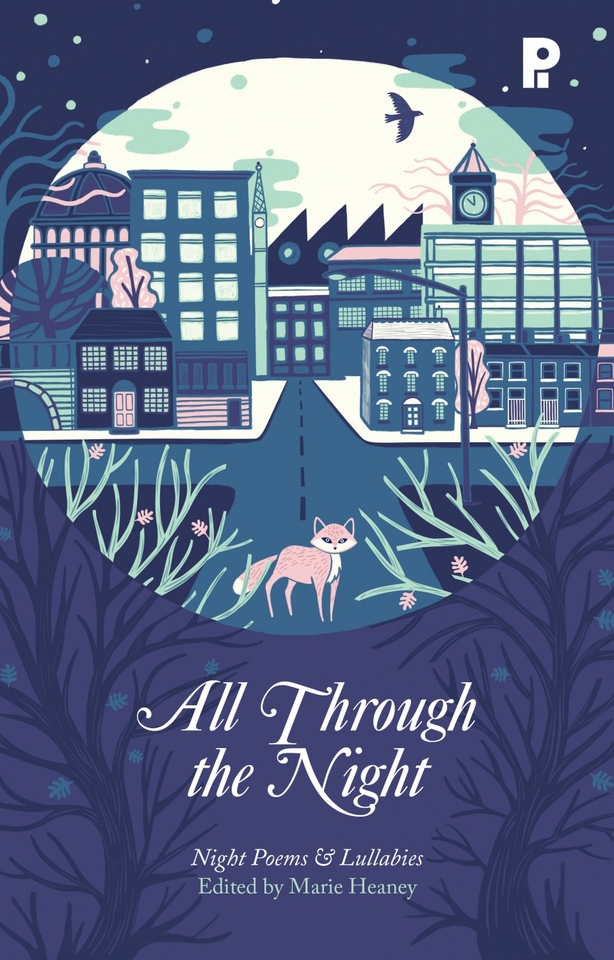 Marie Heaney (ed.), All Through the Night: Night Poems & Lullabies (Poetry Ireland)
If you can't see yourself fitting poetry into your busy daytime schedule, how about letting a lullaby poem send you off to sleep each night? Old and new poems on the topic of night-time and sleep are collected here. You might even find yourself dreaming in rhyme, and wake up a poet yourself!
Paul Durcan, The Berlin Wall Café (Harvill Secker)
A security guard at Bewley's takes off his clothes. The Archbishop of Kerry has an abortion. There's a trip to 'the vasectomy bureau of Lisdoonvarna'. Published in 1985, this collection made Paul Durcan one of Ireland's most widely read and best loved poets, and it stands the test of time. Durcan's poems show us our familiar everyday places and people, in all their sad, funny, lovable ways.
Sharon Olds, Stag's Leap (Cape Poetry)
Sharon Olds' award-winning collection describes her divorce and its aftermath, and is organised in chronological sequence – from the brutal moment of rupture in While He Told Me to later years' muted contemplation in What Left?. For those who think they don't like poetry, Stag's Leap reads almost like a novella.
Books Upstairs, 17 D'Olier Street, Dublin 2