Free talks will take centre stage at Cruinniú na Cásca on Easter Monday as Dublin City Centre opens to the public for a large-scale free festival across St. Stephen's Green, Dublin Castle, Smithfield Square and Custom House Quay from 11.00am - 6.00pm.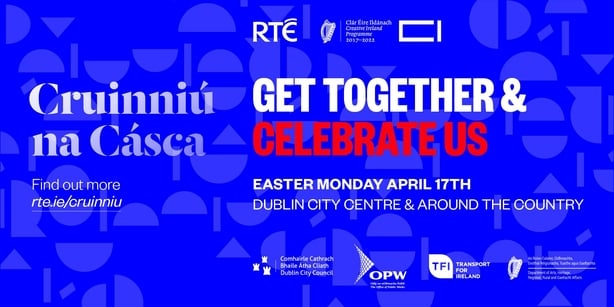 Presented by RTÉ in association with Creative Ireland. Cruinniú na Cásca aims to celebrate culture and creativity in contemporary Irish society through a rich variety of live music and dance, talks, coding, theatre, art and music workshops, readings and screenings, special events and more.
Over 50 talks will see diverse voices, such as Lenny Abrahamson, Razan Ibraheem, Fr Peter McVerry, Catriona Crowe, Eoghan McDermott, Mark O'Halloran, Colm O'Regan, Colm O'Gorman, Una Mullally and many more reflect on themes ranging from arts and culture to creativity and social inclusion.
All talks are free - go here for tickets and further details.
We need your consent to load this YouTube contentWe use YouTube to manage extra content that can set cookies on your device and collect data about your activity. Please review their details and accept them to load the content.Manage Preferences
Cruinniú na Cásca: TALKS HIGHLIGHTS
St. Stephen's Green (Unitarian Church)
Writing crime fiction set in rural Ireland
Moderated by Declan Hughes, the guests are authors Andrea Carter, Anthony Quinn and Catherine Ryan
From Page to Stage
Featuring a rehearsed reading of 'For Want of A Nail', by Jody O'Neill. (This play deals with the theme of suicide)
Fighting Words
Writer Ciara Geraghty introduces Readings of New Writing from Young Authors who have all written work through the charity Fighting Words
Successful blogging
What does it take to create a successful blog in Ireland? Can you make money from it and how much of yourself do you have to put into it? Moderated by Yvonne Tiernan with guests Donal Fallon, Rosemary McCabe and Holly White.
St Stephen's Green (Shelbourne Hotel, Adams Suite)
Syrian Experiences in Ireland
Sorcha Pollack in conversation with Razan Ibraheem, Debbie Beirne and Maisa al-Hariri (Translator and Asylum Seeker)
Overcoming Adversity
While many people are faced with setbacks throughout their lives, some endure far greater challenges. We hear the personal journeys of three inspiring people who have turned their misfortune into a gift.
The changing face of Ireland
Over the past 20 years, Irish society has become more diverse in terms of nationality, language, ethnicity and religious affiliation. But what is the experience of people of colour who call Ireland home?
LGBTQIA visibility in Ireland
Moderator: Una Mullally, Guests: Broden Giambrone, chief executive Transgender Equality Network Ireland (TENI), Darren Collins who is a member of Traveller community, Aoife Fitzgibbon O'Riordan, founder of Bi-Ireland.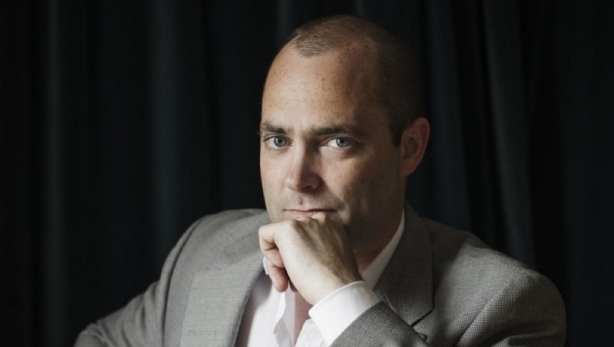 St Stephen's Green (Iveagh House)
Eithne Shorthall in conversation with author, Donal Ryan
Masculinity in Ireland
What does it mean to be a man in Ireland today and what ways do we express and assess masculinity? Our panel will discuss the stereotypes, the expectations and the frustrations of being a man with Eoghan McDermott, Mark O'Halloran, Patrick Freyne and Bashir Otukoya
Comedy for Social Change
Colm O'Regan with three guests perform stand-up that takes a wry look at Irish life as each offer insights and some solutions to today's problems. With Alison Spittle, Emma Doran and John Colleary
St Stephen's Green (National Library)
Three talks on musical gems from the Irish Traditional Music Archives:
Moderated by Peter Browne
From the RTE archive this talk will explore the music of Leo Rowsome who played, taught, recorded, broadcast, made and repaired uileann pipes in Dublin for over 50 years up to his death in 1970.
ITMA - Recording the Tradition
The story of Irish traditional music lies in the past and lives in the present.Director Grace Toland will dip into ITMA's multimedia collections - from cylinder to download, ballad sheet to screenshot - to highlight the wealth of Ireland's song, music and dance traditions.
Brian Doyle is the ITMA Field Recording Officer travelling regularly around the country to film and record singers, musicians and dancers. Brian will bring the audience on a sound journey around Ireland to introduce some of the wonderful people ITMA has met and recorded.
St Stephen's Green (Newman University Church)
Pathways to Freedom, four conversations presented by The Trailblazery
What does freedom mean for us as individuals, as a nation and as world citizens in extreme times? What are we fighting for? Pathways to Freedom, invites a host of artists, activists and thinkers to decode the burning questions at the heart of revolution and evolution. These 'freedom fighters' will navigate many perspectives from the personal to the political and include Raoul Martinez (philosopher, artist and filmmaker) who will be in conversation with Manchán Magan (author, playwright).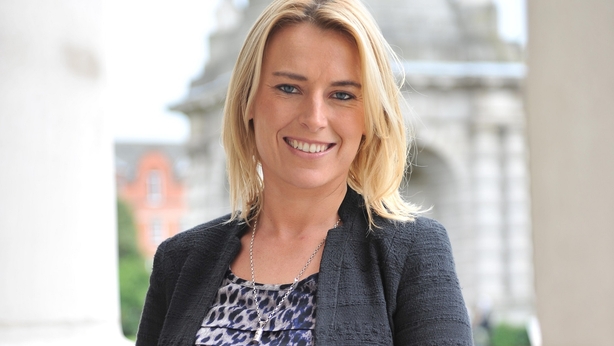 Dublin Castle
Women in Irish Society, presented by Sinead Gleeson (Conference Centre)
Four talks, including Forgotten Women in the Arts, New Ireland New Identities, State of the Nation and Telling Stories in Dark Times. Guests include Lenny Abrahamson, Lynne Ruane, Sinead Burke, Una Minh Kavanagh & Una Mullally.
Banter with Jim Carroll (Printworks)
Four talks on sport, criticism, the demon drink & a public interview with Facthna O'Callaigh, the legendary music manager.
Experiencing Ireland with Fionn Davenport (George's Hall)
Experiencing Ireland as a Muslim, an artist, & living with homelessness. There will also be a public interview with author John Boyne. Guests include Fr Peter McVerry, Teresa Buczkowsca of the Immigrant Council & musician Mark Geary.
Visual Arts in Ireland (Bedford Hall)
Four talks on the Visual Arts in Ireland, hosted by Cliodhna Ni Anluain.
The Travelling Community in Ireland: Creativity, Ethnicity, Visibility (Poddle Room)
As Ireland's only significant indigenous ethnic minority, the Traveller Community inhabits a unique space in Irish culture. Yet, many speak of being pigeonholed and stereotyped when it comes to representation within the arts and society as a whole. In this discussion, members of the community share their experiences and what their hopes are for the future. Contributors to this panel include Martin Collins (Co-Director of Pavee Point), Catherine Joyce (Co-ordinator, Blanchardstown Traveller Development Group) and Neili Conroy (actor).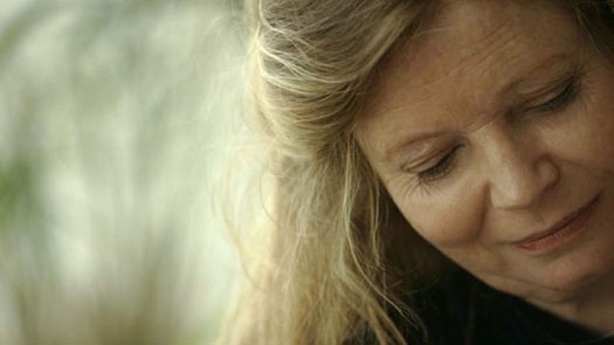 Poetry Ireland presents (Poddle Room)
Ireland's Favourite Poems: Come and listen to compelling voices recite our favourite poems.
Series of talks & performances including Vona Groarke, Nuala Ni Dhomhnaill and Professor Jim Lucey.
City Hall
The History of Irish Popular Culture, curated by Catriona Crowe
Four talks on The History of the Supreme Court, Ordinary and Extraordinary women in Irish history, Heffo's Army Dublin GAA and Controversial Garda Commissioners of the Past.
Creativity in Confinement
Two artists and a teacher share their powerful experience of creating art in confinement within the Irish prison system and direct provision.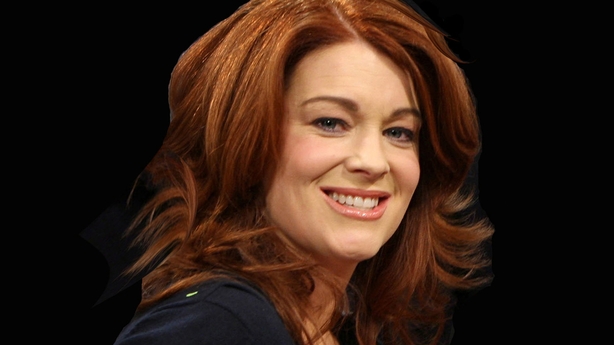 Smithfield Square (Generator Hostel)
RnaG Dreas Cáinte: 15-minute Pop-Up Talks
Bláthnaid Ní Chofaigh – Bláthnaid Nocht
Fiachtna Ó Braonáin - An Saol Cruthaíoch.
Eilis Ní Chinnéide - Béal Tuinne, aistear fileata ceolmhar.
RnaG Dreas Cáinte: 15-minute Pop-Up Talks
Anne Mc Cabe – Splanc! Samhlaíocht agus Scéalaíocht
Gearoid Ó Cairealláin – 10 mbliana i gcathaoir rotha
An Cheárta, Live on RnaG (16.00-17.00)
Tristan Rosenstock discusses the Irish cultural landscape with Toner Quinn (Editor, Journal of Music) and Tiarnán Ó Duinchinn (Musician)
Custom House Quay (Liberty Hall)
Insights into Industry
This series of four talks is organised in conjunction with TASC (A Think Tank for Action on Social Change). In 2016 TASC published a report on working conditions in Ireland, 'Enforced Flexibility? Working in Ireland Today'. The four talks will focus on the transport, fishing, hospitality and construction sectors and will be moderated by RTÉ's, Conor Brophy.
RTÉ will broadcast live from Cruinniú na Cásca events in Dublin throughout the day across RTÉ Radio 1, RTÉ 2fm and RTÉ Raidió na Gaeltachta, with regular updates on television and online.
There is also an extensive programme of music, performance and orchestral events at Cruinniú na Cásca - go here for further details.
In addition to the events taking place in Dublin City, 31 local authorities will host free, family- friendly Cruinniú na Cásca events in their individual counties as part of the national Creative Ireland programme. Information on these events is available online here.