For years I have been reading Michael McCaughan's reports in The Irish Times, as he provided for Irish readers, a unique insight to the workings and peoples of countries like Mexico, Colombia and Venezuela .
I hadn't read any of his books though, so I approached this one with a keen interest, though I imagine it to be very different from the others. For this is a personal story, a story of a journey, a journey through language, the Irish language.
He tells us he was one of the 1.8 million people (41.4%) who claimed to speak Irish in the last census (2011) and adds that like most of that cohort, he was faking it. He wondered how it would pan out in the 2016 census. As I write, the preliminary results are being released and the figure this time is 39.8% … not much change there.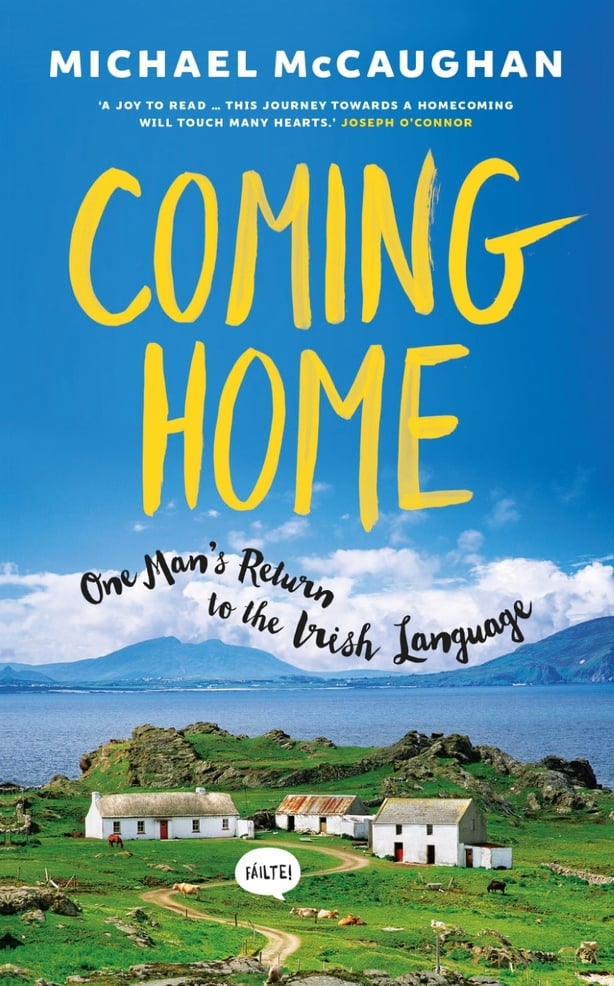 About to turn 50, Michael decides it's time to re-visit an Ghaeilge, believing he might become a more complete person if he can speak Irish. Echoes of Pádraig Pearse, the teacher here, but where to start? Well, he starts by tuning in to Raidio na Gaeltachta, or more specifically, the death notices on R na G, understanding very little at first, but slowly building up a vocabulary through repetitious exposure.
Now he's off on that journey to classes, courses and workshops, encountering genuine encouragement along the way, but also the so-called 'Gael-bores' who have threatened to turn many of us away from the language. (For this writer, that happened in college, but I was saved by a few good lecturers and immersion in the literature of old.)
He is at his best when describing (almost journalistically) what's happening in Northern Ireland. Whether on Shaw's Road in West Belfast, or in the Skainos building on the Newtownards Road, what people have achieved is amazing and a lesson to us all. His description of Carn Togher, near Maghera in Co Derry, immediately brought to mind the feats of Slaughtneil in GAA.
Ultimately though, I was left wondering who this book was aimed at. Is he trying to bring us with him on that journey, becoming an evangelist himself? O mo Dhia!
Michael McCaughan's Coming Home is published by Gill & MacMillan