RTÉ team up with Creative Ireland this Easter Monday, April 17th, in order to carry forward the momentum from last year's Reflecting the Rising event with Cruinniú na Cásca, a day of free cultural events including talks, gigs, workshops and a whole lot more across Dublin's city centre.
Here we select a quartet of RTÉ Culture's top picks from the day.
Kormac's Big Band, Stephen's Green Orchestra Stage (17:20)
It is Sunday night at Electric Picnic and the body is tired. Many have gone home, but this night completes the festival. As New Order wrap up a rain-soaked set over on the main stage, we make our way eagerly towards the Salty Dog shipwreck in the forest for one of our own, DJ Kormac.
Kormac is sans Big Band; instead it is his AV show with one musician accompanying him. It is a small but packed and content Sunday crowd. From behind his laptop, he launches into his non-stop, hour-long set of bouncing, pulsating beats as sheets of rain fall hypnotically through the tree canopy above.
He finishes up with Another Screen, his recent collaboration with Irvine Welsh, the writer of Trainspotting.
The pioneering Kormac never disappoints, and with the big band it is a twelve piece musical tour de force that is not to be missed, especially as a freebie.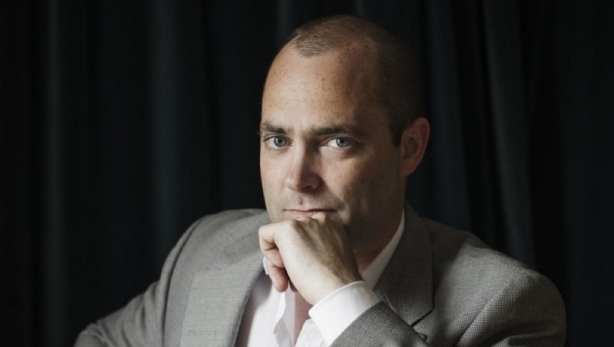 Irish authors Interviewed
Recently Donal Ryan caused dismayed debate in the Irish literary world as he announced that he was returning, quite willingly, to his civil service job.
With this award-winning and much-vaunted author unable to make a full-time career from writing, it seemed to confirm what most of us knew: the majority of artists can only be part-timers. You can read RTÉ Culture's reaction to the story here.
Donal Ryan will talk literature and further elaborate on his writing life with journalist (and soon to be author) Eithne Shortall (12:30 – 13:30, Iveagh House).
This week John Boyne gave us an insight into the frightening speed with which he completes the first drafts of his books. The best-selling The Boy In Striped Pyjamas was written in just two sleepless days, which is startling. "When I return to the manuscript," he says, "I see it in the way a sculptor views a block of stone: it's nothing right now but inside, hopefully, there is something beautiful to be found. The second draft is my favourite; it takes the longest to complete but it's where the story and the characters begin to take shape."
You can hear more from John Boyne in conversation with Fionn Davenport (15:30, Dublin Castle).
Crash Ensemble with Adrian Crowley, Dublin Castle (14:40) & The Civic Theatre, Tallaght (20:00)
The ten-piece Crash Ensemble are joined by Galway singer-songwriter Adrian Crowley for a performance of scored storytelling, as Crowley reads from his latest fiction, The Dead Hotel.
Crash will also play a string quartet piece by Irish composer Donnacha Dennehy and perform their collaboration with Deirdre Gribben entitled Invitation to a Journey.
As with everything Crash do, this promises to be spellbinding.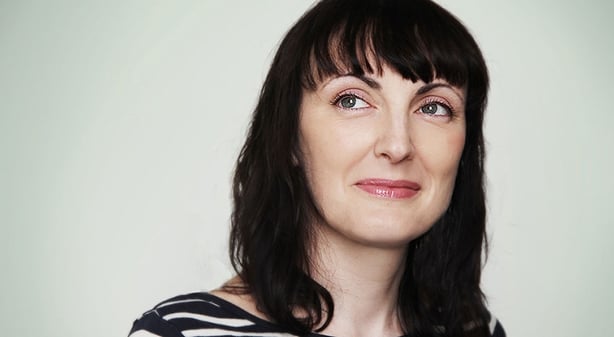 Talks on the arts in Ireland
Dotted across the four locations – Stephen's Green, Smithfield, Dublin Castle and Customs House Quay – there are a series of talks on creativity and the arts in Ireland, from inclusiveness to our identity to our public policy.
Presented by Sinead Gleeson, a panel of Una Mullally, Deirdre Kinahan and Professor Mary McAuliffe will discuss the 'Forgotten Women in the Arts' and how equality is faring (10:30, Dublin Castle).
As the only 'significant indigenous ethic minority' in Ireland, there will be a talk discussing how the travelling community is portrayed and represented by the arts & society in this country. Martin Collins of Pavee Point will be joined by Catherine Joyce and Neili Conroy for this one (13:30, Smithfield Generator).
The critic has lost their cultural capital in the age of social media. With the proliferation of amateur opinions, and the ramping up of the PR machine, Jim Carroll's Banter invites a strong panel - including new artistic director of the Abbey Graham McLaren, RTÉ Culture contributor Cristín Leach Nadine O'Regan and Ian Maleney - to debate whether professional criticism is still relevant to the arts in 2017 (13:00, Dublin Castle).
And that's only the beginning - there's also an extensive programme of events nationwide, to boot... View the Cruinniú na Cásca programme in full.