RTÉ Player's on-demand Culture collection, features an eclectic mix of documentaries and performances from the worlds of Music, Arts, Film & TV and Literature.
Each week, the RTÉ Player team suggest a 'must-watch' from the Culture collection. This week, the focus is on the ongoing collaboration between a trio of Ireland's most distinguished musicians – Peadar Ó Riada, Martin Hayes and Caoimhín Ó Raghallaigh in Triúir.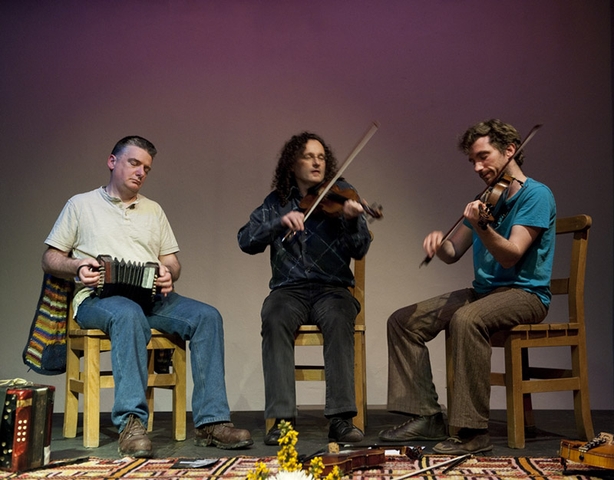 Triúir is an intimate portrait of "the act and art of making music". In 2009, Peadar Ó Riada returned to a historical search, that began with his father Seán Ó Riada, "for a purer form of Irish music" through a remarkable collaboration with Martin and Caoimhín. This blossomed into a flourishing creative venture that so far has produced three albums; Triúr sa Draighean, Triúr Arís and Omós.
It's rare for musicians of this calibre to allow a filmmaker such extensive access to the intimate, private, often painful creative process, but that's exactly what they've agreed to do for this documentary: an incredible opportunity to view the tradition from three unique perspectives and generations. The musicality of the documentary is complemented by an intimate, personal dimension, given the close bonds that have grown steadily between the three as they swap stories, thoughts, ideas and tunes in a swirling exploration of the creative process that journeys to the heart of their music.
The film begins with the three gathering in April 2009 – before the idea of Triúr even existed – to explore what Martin described as 'their shared understanding of the music' and follows their journey for three years; ending on the stage of the historical Abbey Theatre in Dublin in February 2012 as the three launch their celebrated second album.