I've never been what I would call a complete audiophile, vinyl-head or musicologist. Though I've gone through all three phases, and bought the NME and Melody Maker for four years solid back in the early nineties. That's about as far as my credentials go.
But like air and water, everybody on the planet loves music, so someday you're own personal beat will hunt you down. The album that caused my leap from the charts into the vast multi-verse of music celebrates its fiftieth anniversary this year.
The Velvet Underground and Nico came for me at 18 in the summer of '89.There are a select number of albums etched into my memory working in a comic book shop on Dublin's Dawson Street that summer of the Batman. Tim Burton's, that is.This playlist includes the likes of The Pixies' Surfer Rosa and Doolittle, REM's Green, Eight Legged Groove Machine from The Wonder Stuff and Lou Reed's New York. It was Lou's ode to NY which lit the blue touch paper stuffed in my mild mannered comic book clerk ears.
But the grenade that went off came in the shape of a banana.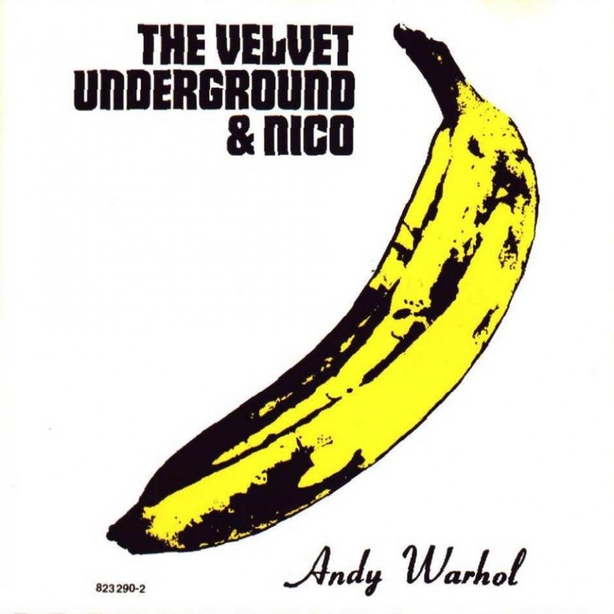 "Yeah, that's Lou Reed. From The Velvet Underground. They used to wear dark glasses and play with their backs to the audience." - fellow bespectacled nerd Derek said to me one afternoon, while pricing back issues. That was, somehow, up to that point in my life, the coolest thing I'd ever heard. And, as it turned out, so was the album. Well, the cassette. I bought the tape first, put it on rotation in the shop, and basically, here I am writing this, because nothing has ever been the same since.
The music brought a murky, much-needed comfort to my burgeoning counter culture psyche. It was with that album I finally went black, buying a black jumper and jeans in Dunnes and a pair of Doc Martens in Clarks. My mother's reaction (yes, I was still living at home) was to ask was I joining the priesthood. Which was both the opposite effect I was hoping for, and right on the nose, mum. A priesthood of another ilk, to be sure, but with ostensibly at least as much drugs and sex. Comic book nerds were yet to be cool, so neither were on my to-do list as yet.
I would have to settle for Heroin, All Tomorrow's Parties, Femme Fatale, Venus In Furs, I'll Be Your Mirror, Sunday Morning, Waiting For My Man, Run Run Run, There She Goes Again, The Black Angel's Death Song and European Son instead.The drone of my new adulthood had found its soundtrack album.
It's still a great disappointment to me today that I didn't manage to see the VU when they shockingly reunited in the nineties.Who would have thought? I'd always imagined there was more chance of The Beatles getting back together. And then that happened too! Those were the days when a band getting back together was still big a big deal.
Several years after turning on, tuning in and dropping out in Dublin, I emerged in South America around '95 long enough to work as an English teacher and see Lou Reed on stage in Buenos Aires. I don't think he knew where he was, as he opened his set by talking to the Spanish-speaking crowd in Portuguese, which got more than a few jeers. He knew exactly where he was by the time I returned to Ireland the following year: top of the bleeding pop charts with Perfect Day for Children in Need?!?
My musical rebellion was officially over. The Celtic Tiger was here. Nothing but perfect days for all of us now. Still, the banana forever looms. Today, by the sideboard, on top of the record player, where it proper crackles Heroin whenever I need the musical hit.