GamerCon is Ireland's largest ever gaming event, and it's coming to Dublin for the St. Patrick's Day weekend. Over 24,000 gamers are expected to take over the National Convention Centre for what promises to be an action-packed, geek-filled spectacular.
Don't be too surprised to find Sonic the Hedgehog on your Dublin Bus, Super Mario at the ATM or a few Angry Birds walking down O'Connell Street as Dublin goes gaming.
Here are five essential GamerCon events to check out...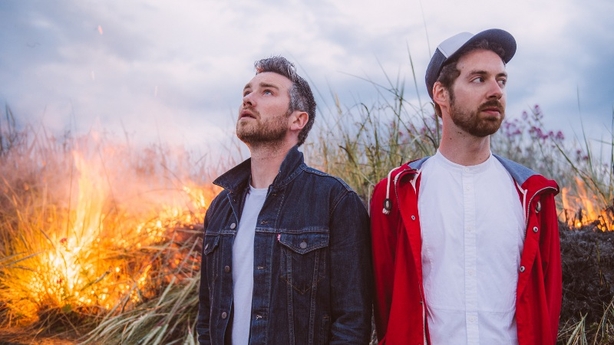 All Tvvins
Music is becoming more and more a part of the gaming experience. Choice Music Award nominees All Tvvins are playing hour-long sets across the weekend.
The band, whose debut album IIVV hit number 2 on the Irish charts, already have strong ties to the world of gaming, with tracks already featuring in both Fifa 16 and Pro Evolution 17.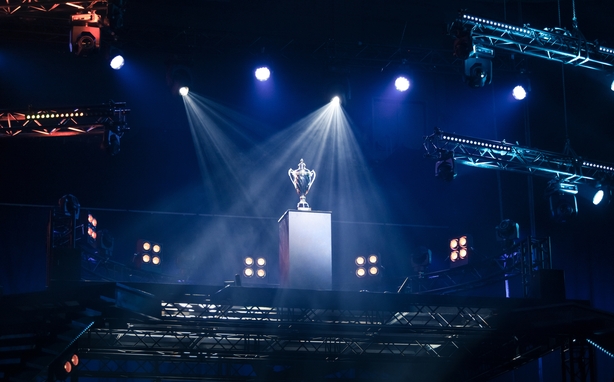 eSports competitions
Yes, you've read that correctly; eSports!
Known otherwise as competitive gaming, eSports already attracts millions of spectators worldwide, filling stadiums across Asia and the US to capacity.
It's grown so popular the likes of FIFA and the NFL are already bridging the gap between traditional and…not so traditional sports.
And if you think that's just a little weird, now you know how I feel every time the World Cup crops up.
Ireland is already home to some of the biggest publishers of eSport games (Riot Games in Dublin, Blizzard Entertainment in Cork).
So what better way to celebrate this than watching local Irish teams duke it out?
Speaking on GamerCon's eSports competition, GamerCon Founder Ferdi Roberts says it's a big part of the future of gaming.
"eSports represents huge growth potential and its popularity as signified by the emergence of million dollar plus prize funds and growing online and TV audiences means it cannot be ignored" he says.
"When you look at the strategy that's employed, the skill and reaction times of the players, the teamwork at play and the huge numbers of variables that are at work in a given game you start to appreciate why eSports is so compelling to watch."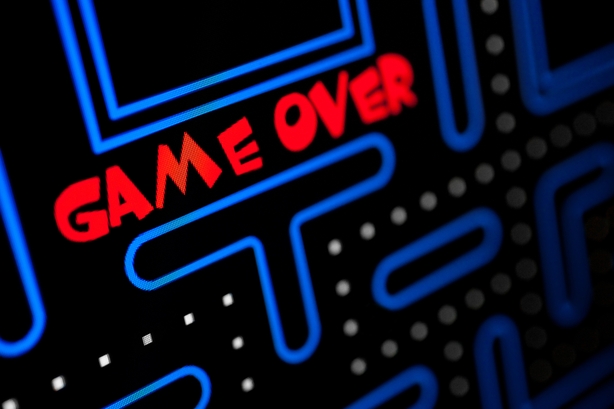 Retro Gaming Zone – bringing the old skool back
We've all grown up with the video game classics; from Pacman to Mario, Donkey Kong to Crash Bandicoot.
The Retro Gaming Zone is where *cough* older gamers can go for that heavy dose of nostalgia.
Curator of the Retro Gaming Zone is Naoise O'Hare, who thinks nostalgia will play a big part in the popularity of the Retro Zone and of GamerCon as a whole.
"I think that for a lot of people, retro video games are the games they played when they were younger as nostalgia comes into play" he says.
"I think one thing that has been lost along the way with console games is the pick up and play aspect of retro games. Almost anyone can start playing Super Mario Bros and within seconds, be able to figure out the simple controls."
"With a lot of modern games however, you usually have to play through tutorials and this can take some time."
Do you have younger kids coming along? Expect to see this:
The Cosplay!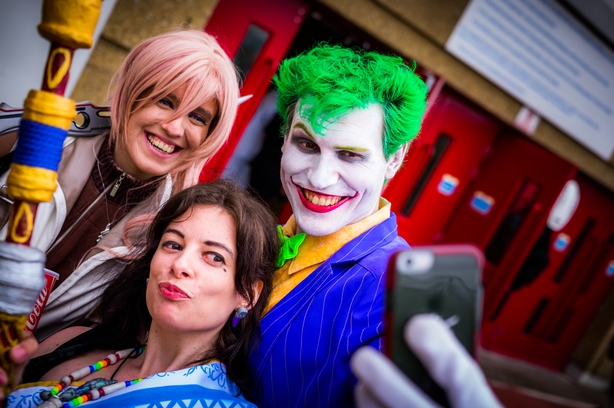 Cosplay, that is dressing up as a specific character, will undoubtedly feature heavily across GamerCon.
With an array of prizes up for grabs, expect nothing but the best as the artisans of gaming suit up for the occasion in their finest DIY creations.
And remember! If you get a selfie with Pikachu, or catch Superman checking in his coat, tweet them at @RTE_Culture.
And for a sneak peak at how we Irish Cosplay, check our Eirtakon gallery from November here.
YouTubers, Virtual Reality and Merch-a-go-go!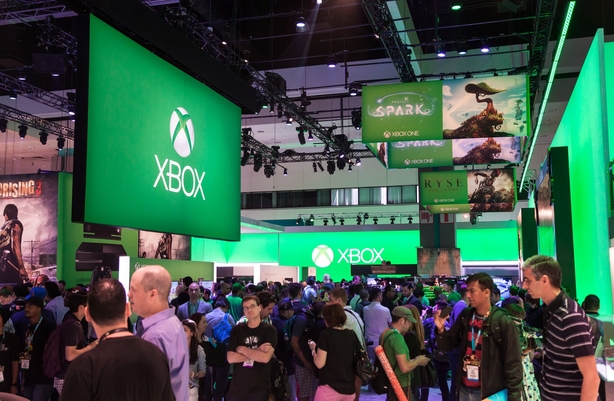 With millions of subscribers between them, there's a chance to meet some world famous YouTube gamers through the weekend, including Ali-A, Clare Siobhan, Little Kelly & Carly and many, many more.
There'll be a fine line between what's real and what's not with PlayStation VR on hand to give you a taste of the future. Some exclusive swag will be on offer, too.
But why Ireland?
When you think of big conventions, Ireland doesn't spring to mind, much to my own personal disappointment.
But GamerCon founder Ferdi Roberts has worked and lived in the Silicon Valley for a number of years. He's seen first-hand the scale and quality gaming events the US has to offer, and saw an opportunity.
"Having seen the scale and quality of the Gaming events there I felt there was an opportunity to bring something similar to Europe and build on it over time, to the point where I could bring it back to the US," he says.
"As a native of Westmeath, I know the Irish market well and felt that it was underserved in the gaming events space."
Roberts admits however, that he couldn't have anticipated how large the event would be in its first year.
"We are expecting over 24,000 Gamers across 2 days and this is the element of the show that I am most looking forward to."
"I can't wait to share the full experience of the event with everyone and see how people respond to the yearlong planning that has gone into making GamerCon Dublin a reality."
GamerCon takes place at the National Convention Centre, Dublin, from March 18-19 - tickets and info here.