Thirteen years after its first production, Corn Exchange's seminal play Dublin By Lamplight is returning to the Irish stage, for a two-week run at the Abbey Theatre. Here, Dublin By Lamplight author Michael West celebrates its welcome return.
It's now over twelve years since we began making Dublin by Lamplight, which was itself something of a commemorative event about the founding of a fictional National Theatre.
It's a tremendous pleasure and honour to revive it on the stage of our own, very real, National Theatre, and we are all extremely grateful to the enthusiasm and support of the new directors Neil Murray and Graham McLaren for making this possible.
Along the way we have performed it around Ireland, the UK and Tasmania; we have lost and gained cast members due to the normal ebb and flow of touring — and still mourn the passing of Tom Murphy, who fell ill on tour with the show and died shortly after it finished in October 2007. Tom was involved in the original devising process, but due to other commitments was unable to perform in the first production in 2004; it was a great pleasure to have him return to replace his great friend and collaborator, Mark O'Halloran, in the role of Martyn Wallace, and it's something of a shock to realise just how long we've been without him.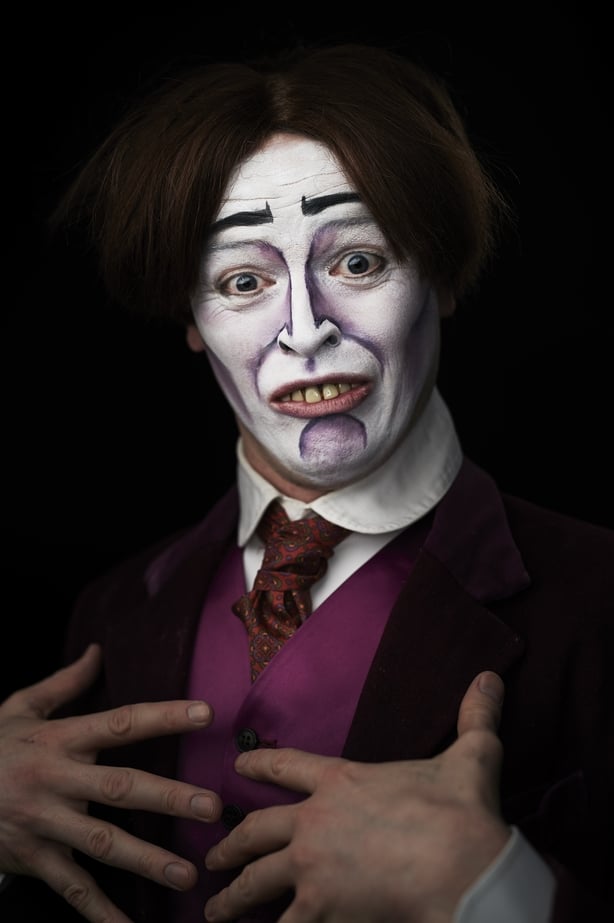 Louis Lovett and Karen Egan are the other original members of the cast performing this time round, as is the composer and pianist Conor Linehan, and it is an amazing privilege to revisit our work together after all this time with new audiences and colleagues. Playing Martyn Wallace we also welcome back Paul Reid who toured the show as Jimmy, which was the beginning of a relationship that led to our show Man Of Valour. And we welcome the new arrivals: Caitríona Ennis, Colin Campbell and Gus McDonagh — as well as sending our deepest thanks and best wishes to previous performers Fergus McElherron, Mike Carbery, Tadhg Murphy and Janet Moran. Such collaborations make up the very bloodlines of all our past and future work, and we are deeply indebted to them, and to the creative and production teams who have supported the development and delivery of this show over the years.
Dublin by Lamplight began life as an exploration into a fairly technical,formal question about combining styles of performance — in this case Story Theatre and Commedia. This involved a week's devising with Annie Ryan and Jessica Thebus (now associate artist at Steppenwolf, Chicago). These two tremendously gifted teachers and practitioners experimented with games and styles and fairytales and very quickly we had a sense of the look and feel of our new show.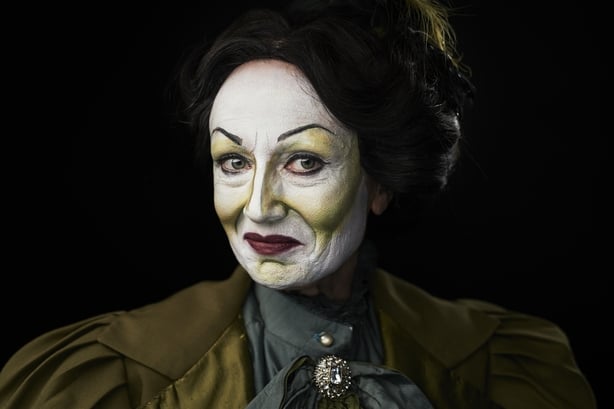 The next stage was a four-week development period where we played with various texts and research, including Goethe's Faust — which gave us Willy's lease and the name of Maggie — and a couple of stories from Joyce's Dubliners — which, as well as giving us the idea for the show we made for the Dublin Theatre Festival in 2012, also supplied the title and some of the linguistic colour.
There's an enormous amount of rich and often hilarious research material for the period, but for me the most significant book and influence was Roy Foster's W.B. Yeats: A Life. Quite apart from being an astonishing feat of biography, it is also an encyclopaedic social history, an insightful political study and a work of literary criticism. Hugely readable and illuminating, the book shows again and again Yeats' stubbornness in persisting with his dream of founding the Irish National Theatre Society, which became the National Theatre of Ireland, or The Abbey. What struck me was the completely unreasonable effort involved and the many opportunities Yeats could have taken to walk away from what was often a thankless task, and certainly one that took up a huge amount of time and energy for little obvious reward. As someone who's always been allergic to his plays, I found this obstinacy hugely encouraging and rather endearing. Why on earth did he stick at it?
Private letters and public spats between Lady Gregory, the Fays, Maud Gonne, the Yeats brothers, Arthur Griffiths, Annie Horniman — and anyone who could be bothered listening — detail insults and betrayals and high-handed denunciations that are both passionate and outlandishly petty. There's Yeats himself, delicately accepting money and refusing costume designs from the benefactress Annie Horniman. And Maud Gonne, who'd created the role of Cathleen ni Houlihan, refusing to hand over the 'vital wig for the name-part' to Fay and Gregory, only relenting with extreme reluctance after Yeats intervened. As well as the intrigues and counter-plots and all of WBY's talk of 'high ambition' there are the familiar scrambles for money, rehearsals in leaking buildings, the tales of disasters, rewrites, late arrivals and grandstanding exits. It's wonderful, human stuff and it offers great scope for a comedy of artistic and political hubris — but the whole rag and bone shop is flushed with genuine and passionate conviction that is as inspiring as it is eye-watering. It felt at the time, and has continued to feel, a real gift.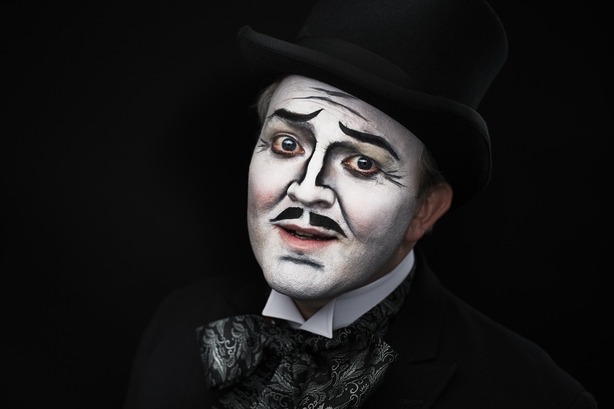 Part of the reason for this is because Annie was pregnant with our second son, Oliver, throughout the devising period, and he was an increasingly visible presence during that process. Ollie made his entrance in May, shortly before the completion of the first draft. The initial reading of this (rather long) version of the play happened in our house in June and ended with the entire cast, his parents, his older brother and his baby-sitter locked outside in the back garden while he slept upstairs. I had to climb in an open second floor window, which was trickier than it looked, and an unexpected start on the problem-solving contortions that were required by the script.
Ollie's own development process continues apace — though we have temporarily swapped places: while Dublin by Lamplight runs upstairs, he is in development with Dead Centre's Hamnet in the Peacock downstairs.
But when I think of this play, I keep coming back to this moment in the garden, possibly because theatre, like most things, is a mix of the personal and professional, fact and fiction, art and politics. If it's not about location, it is about where you are in the world and where you choose to call your home.
Dublin By Lamplight is at the Abbey Theatre, Dublin, from March 18th to April 1st.