Conor McPherson has been given permission to use Bob Dylan's music and lyrics in his new play, Girl From the North Country, which opens in the Old Vic Theatre in London this July and runs until October.
In his interview with RTÉ Culture, the Dublin playwright talked about how his appreciation for the Nobel Prize winning poet and musician developed over the years, and how this project got the green light from Dylan himself.
"When I was growing up I liked the Beatles and that kind of music," says McPherson. "For me as a kid with Bob Dylan, I found the words that he used I wasn't really able to relate to them as much as I was to simpler things. So I was never a Dylan nut.
"But as I got older, like a lot of people, you start to get more interested in other things and I got interested in Bob Dylan. Then I became sort of fascinated by him and began to read a lot about him."
Written and directed by McPherson, this new work is set during the Great Depression of the 1930s and follows a family based in Dylan's hometown of Duluth, Minnesota, which is right in the American Rust Belt.
"A family adrift, their future on a knife edge. Lost and lonely people drifting through rooms of their guesthouse. But Nick Laine thinks he's seen a way out…"
While researching the show, the playwright found himself drawn to the spirituality and mystique surrounding Dylan's often dismissed albums of the 1980s (mysticism features heavily in his own plays The Weir and The Seafarer).
"That is a really interesting time… People don't quite understand what he was at, but he really believed it and he put a huge amount of passion into his songwriting, just as much he ever did.
"In a way, it was almost a kind of renaissance for him."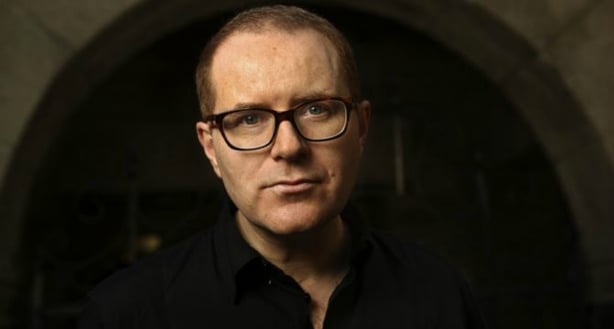 It is with the singer's engagement with the big, unanswerable questions of life that McPherson found the thread that runs through much of his own theatre – a search for meaning, which all of us goes through in our own ways.
"There is a strong gospel element in Dylan. When he comes out with this stuff where he is just singing about Jesus, 'I'm pressing on to the higher calling of my lord.' In some ways you start to suspect that he didn't change at that point, that actually he just revealed who he was… Wow! Okay! It kind of all makes sense.
"Like Van Morrison and Neil Young, there's a beautiful mystical quality to his search. You'll hear Neil Young singing about the Great Spirit, and of course Van Morrison is always singing about getting closer to the truth, and it is there in Bob as well, just like all the great romantic poets."
Speaking of mysteries, how did you get permission to use Dylan's music?
"I know, very strange… When I was asked I wasn't quite sure how you would do it. Then I had this idea that if you set a play in the 1930s during the Depression and if it was set up around where he's from in Duluth, Minnesota, that in some way you could get in behind his music so his songs wouldn't have to carry a heavy burden - you'd actually set the play before he was even born.
"And if you orchestrate that right… then you are getting into something quite timeless. So that's what I was seeing, I typed up two or three pages of the idea I was trying to express and sent it off."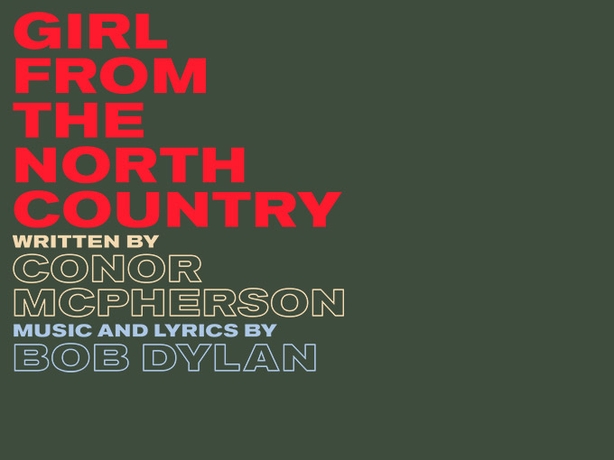 McPherson only heard in the last week how it actually came to Dylan's attention.
"The way it came to Dylan was his manager was with him and looking through things that people were approaching him about. His manager saw this, and while people are asking him to do scripts and people are asking him to write a thing for a movie… And Dylan was like, No, no, no. I don't want to do any of them. Then his manager says I'm going to read you this one. So he read the idea and Bob said, 'Yep, I really like that, lets let them do that.'
"From that point, they said to me that you can do whatever you like and you can use whatever songs you want, you can do whatever you want."
Recently they had a workshop to prepare the show, McPherson found himself in the surreal position of putting Dylan lyrics into his characters' mouths.
"I'm mixing songs together - it starts as one song and turns into another halfway through. And because the lyrics are real writing, real poetry, they have that ambiguity that almost anybody can say them and it means something. So you have got this tremendous freedom with the songs."
Conor McPherson's new TV series Paula begins on RTÉ One this Wednesday.