Emma Sheridan is the talented artist behind the colourful poster and programme art for the First Fortnight festival, which takes place in various venues across Ireland over the first couple of weeks of 2017. The annual festival uses art to raise awareness and fight stigma surrounding mental health issues. Emma herself has suffered with PTSD (post-traumatic stress disorder) - here she describes her journey using art as a route to recovery.
---
For a decade I have suffered with PTSD (Post-traumatic stress disorder) following a random shooting incident in London. I was shot in the shoulder as I was walking into Finsbury Park tube station. A man was running with a gun, shooting at another man chasing him. I just happened to be unlucky enough to be in the wrong place.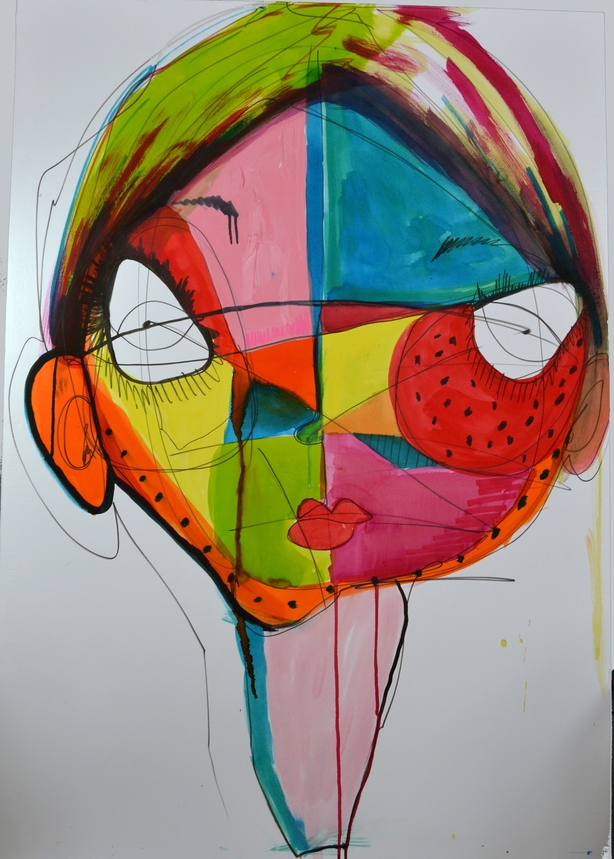 My PTSD went undetected for many years and I suffered in silence. When my daughter was born three years ago, the experience of childbirth brought a lot of these feelings to the surface and I was experiencing a lot of distress from it as well as OCD (Obsessive Compulsive Disorder) in the form of negative unwanted thoughts, which led to depression.
I met the perinatal mental health team in The National Maternity Hospital in Holles Street, Deirdre Madden and Anthony McCarthy, as it was very apparent to me that my anxiety was back and it didn't feel right. I was talking about the shooting again after years of locking it away. Over the following three years, through therapy and medication, they helped me to work through my issues and learn how to accept and manage my symptoms.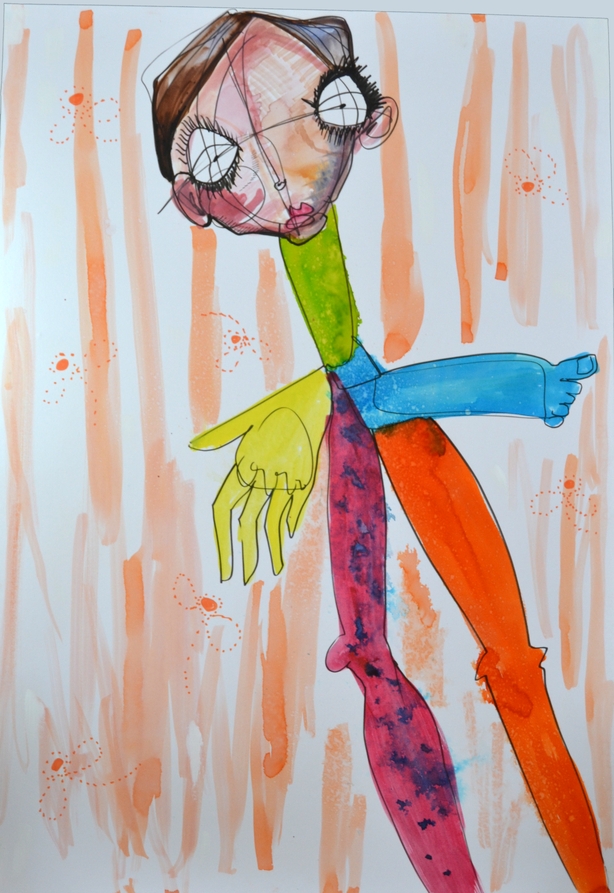 After a failed attempt at CBT (Cognitive Behavioural Therapy), Deirdre, an advanced nurse practitioner in perinatal mental health, helped me to embrace my artistic side and encouraged me to draw down my feelings, as I was struggling to express them verbally. As a creative person, I communicate better in this way and over time the drawing helped me to release the feelings of fear that were holding me back.
Mental illness is a very lonely place, and you feel ashamed of the feelings you are going through. If people could talk about it more openly, it would make the journey that bit easier.
I started a project of A Drawing a Day to help me to make sense of the now quite scary world that I was left with. I was finding everyday tasks daunting and confusing and the images I made helped me to see through this fog. We created the metaphor of jelly to help visualise my feelings - once I could see myself as jelly I was able to cope. Jelly has its wobbles but it always keeps its structure and comes to a rest eventually. I was able to see the positive traits in jelly - it is sweet, it is fun - and this helped me to stop being so hard on myself. I started posting my images on social media and getting lots of feedback from them and as soon as I got on a roll with the drawing, the art started to come bursting out of me.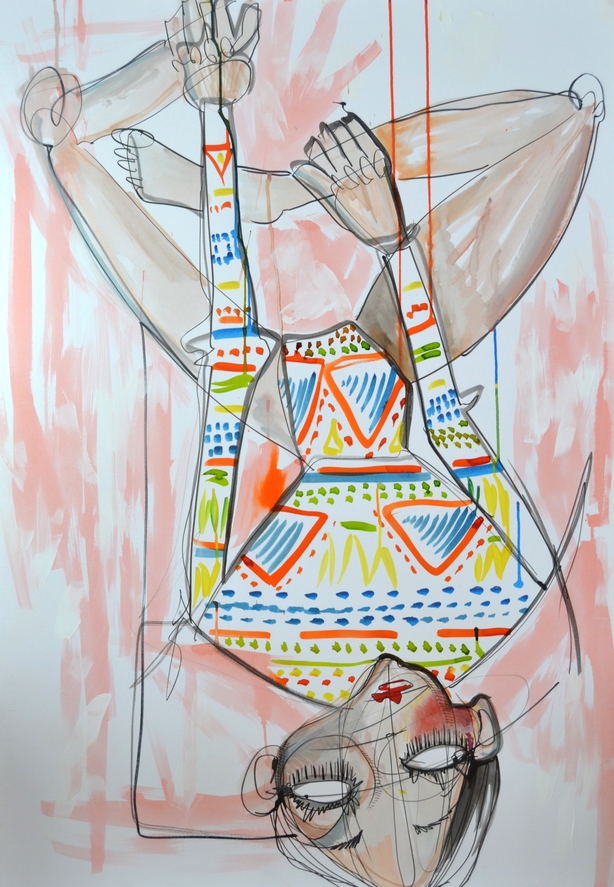 In this solo show, I have created the character of the jelly shooter and the images tell the story of her adventures through this dark time. I use humour and colour in my work to combat the feelings of fear and awkwardness I am left with and through this exhibition have learnt how to carve out my own jelly mould in the world.
The therapy helped me to make positive changes in my life and I now enjoy every day with my daughter with positivity and an enthusiasm I haven't felt for years. It is great to work with such a positive festival that highlights what is currently such an area of stigma. Mental illness is a very lonely place, and you feel ashamed of the feelings you are going through. If people could talk about it more openly, it would make the journey that bit easier and if the festival starts that conversation for even one person then it is a success.
View Emma's art in an online exhibition of her work at www.firstfortnight.ie during the festival from January 1. See www.emmasheridan.com for more.