Clíodhna Ní Anluain remembers author Aidan Higgins on the first anniversary of his passing on 27 December 2015.
Listen  to Aidan Higgins: The Reach of Words (first broadcast on RTÉ Radio 1, June 2016) presented and produced by Clíodhna Ní Anluain, below:
We need your consent to load this SoundCloud contentWe use SoundCloud to manage extra content that can set cookies on your device and collect data about your activity. Please review their details and accept them to load the content.Manage Preferences
Writer Aidan Higgins was born in Co Kildare in 1927, and made a major mark on the literary world with the publication of his first novel Langrishe Go Down in 1967.
It is set against the backdrop of a collapsing Europe in 1930s Ireland in the crumbling old house of a once well to do Catholic family. John Banville has described this novel as Higgins' masterpiece.  Aidan Higgins had already written Felo de Se, a fine collection of stories published in 1960 by John Calder on the recommendation of Samuel Beckett. One of its stories Killachter Meadow, was the basis for Langrishe Go Down.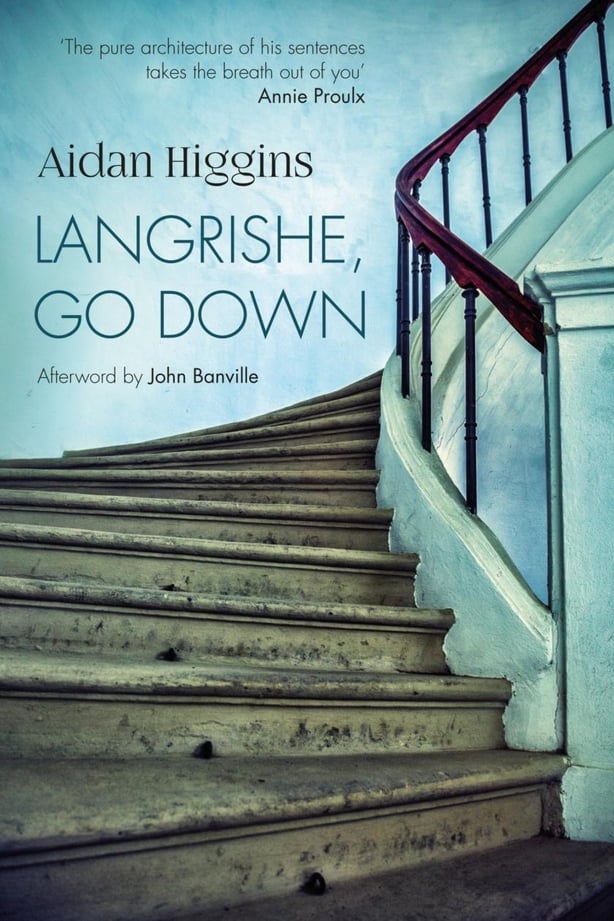 His highly anticipated second novel Balcony of Europe came in 1972 and received mixed and passionate reviews. Some expressed some disappointment on one hand at what was seen as a rambling, disparate novel requiring firm editing, while others were determined to recognise the book as that of a writer willing his writing in new directions. Subsequently, as his writing embraced many forms – essays, plays, further short stories, essay, fictional memoir, memoir as fiction, travel writing, radio drama and so on - reviewers seemed unclear as to where to place him in literary terms, contributing to his becoming less visual in the competitive. market-driven literary world of more recent years.  Books of his well worth seeking out are Bornholm Night-ferry, Scenes from a Receding Past, Donkey's Years: Memories and The Whole Hog. These, as well as Killachter Meadow , Langrishe, Go Down and Balcony of Europe are referenced in the programme Aidan Higgins: The Reach of Words.
Making Aidan Higgins: The Reach of Words in 2016, in the months following his passing, I decided that the author's written words should take the lead role in the programme, that his words would best illustrate the particular signature of an author whose use of memoir as fiction and fiction as memoir is such a hallmark of his output - this, along with his habit of recycling his own words, passages and scenes across the years in later books. His own words illustrate directly the very visual and clarity of his prose.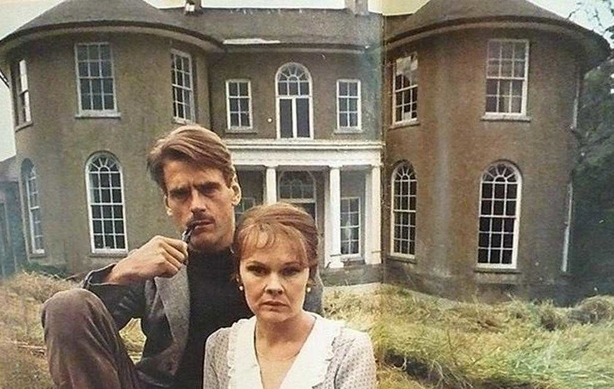 And so, passages from his writing were read especially for the programme by actor Gary Murphy. Aidan Higgins himself, via the RTÉ archives, also contributes. He talks about having been a voracious reader as a boy but that when still a youngster coming to read A Portrait of The artist as a Young Man he came to the realisation that all writing need not be boring, as he puts it. 
The varied geographies of Higgins' life and imagination, and in turn his writing output were each important to present in the programme. There's the fictionalized Kildare transposed to Sligo, Dún Laoghaire, Nerja in Spain, the wash and sense of the North Sea and Scandinavia, as well as Kinsale, Co Cork where Higgins spent his last decades with a contentedness reflected in the prolific memoirs he produced there. Each place gets shown off with the love and instinct of Higgins to literally draw into his work, the settings and surrounding history and present day of where he is writing, and what he is writing about at any given time.
Contributors to this programme also include Neil Murphy, editor of the Dalkey Archive Press edition of Balcony of Europe. Murphy and Higgins worked closely on this collaboration across years and across continents, as Higgins lived in Cork and academic (and long time Higgins' champion) Murphy came to reside in Singapore. Oxford based, Irish academic Keith Hopper throws light on the influence of cinema on Higgins, while John Banville talks about Higgins as great writer of nature, and someone from whom he has learnt much about the art of writing.  Aidan Higgins' wife Alannah Hopkin talks about the Higgins' working routines and habits, of sharing a life with him and how their regular walks in Kinsale so seamlessly became the basis for new prose.
The programme ends with the words of John O'Brien of Dalkey Archive Press, Aidan Higgins' publisher: 'If you want to hear the best music possible to be listened to, read Aidan Higgins'.