Ta-Nehisi Coates is a modern day James Baldwin who has a knack for writing historically-rooted, state-of-the-nation essays on American life. His latest, entitled My President Was Black, is a 17,000 word evaluation of Obama's legacy as the first African-American president in The White House. The essay will serve as a first draft of history, an elegy for what he sees as a high-watermark in Race history.
As national correspondent with The Atlantic, Ta-Nehisi Coates wrote The Case for Reparations, the most read longform article of 2014, followed by The Black Family in the Age of Mass Incarceration, both of which took one family's story and traced larger social currents by showing the impacts institutionalised racism and government policies such as 'Slavery', 'Jim Crow Laws' and 'Redlining' had on black families.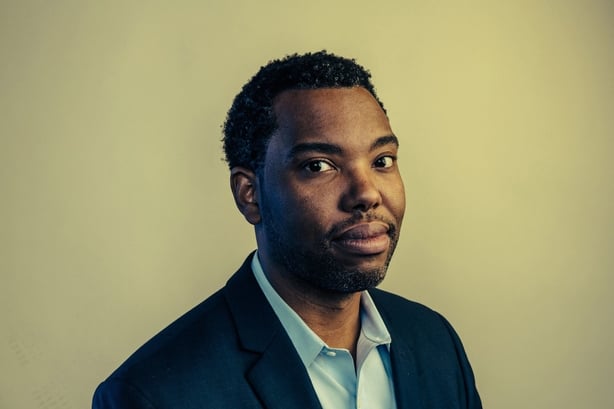 Turning then to his own family, Coates wrote a slender 176-page book called Between the World and Me in the form of a letter addressed to his teenage son in the aftermath of the continued spate of police shootings of unarmed black men in the United States. In this book he outlined the perils of living in a black body in 21st century America.
The book is written as a letter and that template is taken directly from James Baldwin's epistolary The Fire Next Time (1963) – this is no mistake. Both are era-defining works on oppression and its American manifestations.
Between the World and Me won the National Book Award for Nonfiction in 2015. It was endorsed by novelist Toni Morrison (the last America writer to win the Nobel Prize for Literature before Bob Dylan in 2016), who said, "I've been wondering who might fill the intellectual void that plagued me after James Baldwin died. Clearly it is Ta-Nehisi Coates."
We need your consent to load this YouTube contentWe use YouTube to manage extra content that can set cookies on your device and collect data about your activity. Please review their details and accept them to load the content.Manage Preferences
In his most recent cover story for The Atlantic, Coates stuck with the family as his structure for telling his stories. The one he chose just happened to be the First Family who are currently packing their bags and getting ready to vacate The White House after two-terms and eight historical years in the iconic 1600 Pennsylvania Avenue address.
Taking the most famous black family, he measures the successes and failures of the first African-American presidency in US history and looks at the effects of November's shock election result on that legacy.
Throughout the piece he contrasts Obama's optimism and deep-seated belief in American institutions and the American people with the realities and sentiments of the majority of blacks. He points to Obama's unique optimism, and trust of whites, which allowed him to get elected but also lead to his blind-spot as to the role Race would play in the aftermath of his Presidency.
Coates sees no way that Donald Tump could have been elected without a black president coming first, "A black president would always be a contradiction for a government that, throughout most of its history, had oppressed black people."
"What Obama offered white America is something very few African Americans could – trust… he stands firm in his own cultural traditions… and says to the country something virtually no black person can, but every black president must: 'I believe you.'"
We need your consent to load this YouTube contentWe use YouTube to manage extra content that can set cookies on your device and collect data about your activity. Please review their details and accept them to load the content.Manage Preferences
Obama was able to do this because he was removed from much of the racial oppression through his Hawaiian upbringing and because his father was largely accepted by his white mother's parents. She and they fostered in Obama a pride in his blackness that wasn't undercut by the experience of daily racism.
This optimism is something that he carried right throughout his career and continues to do so albeit in more strained tones since the election. If anyone has reason to believe, it was Obama, admits Coates - the country did elect him twice. Yet he sees this belief and optimism as also being the reason why Obama underestimated the extent of the 'Whitelash' to his presidency.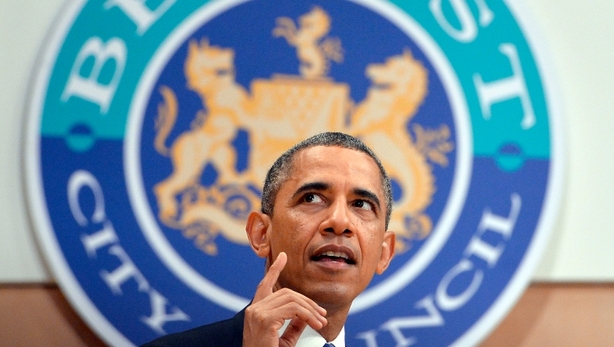 "I think President Obama deeply underestimated the force of white supremacy in American life," Coates said yesterday in an NPR interview, "I want to be really, really clear about this. It doesn't mean that everyone or even the majority of people who voted for Donald Trump are racist or white supremacists or anything like that. But what it means is that it's not a mistake Trump began his campaign with birtherism."
"That's not an accident that he didn't begin with, say, trade or jobs or anything, that he actually began by otherizing the first African-American president of the United States… And it can be true that a unique individual like Barack Obama can succeed in spite of that and still be the case that that force can be quite, quite strong."
Journalism, at its best, is a first draft of history. This essay is an example of that. Read it here in full.